X Games That Act As Memory Boosters For Children
"Creativity plays a huge role in boosting your child's memory."
Children are cute. The way they are or whatever activity they do, can be really entertaining and make their parents happy. Playing is no doubt, the most loved activity for children. Gone are the days when kids used to spend more time playing on grounds or roads. As technology has taken over the present era, you can use it in a positive way of making your child creative.
Boosting your child's memory doesn't have to be rocket science. At any age, you can work towards increasing your child's brainpower through numerous creative activities, whether it includes sports, books, physical activities, or most importantly, games.
Improving your child's memory is important as it helps in their development and school performance. It has been proven by research that games can help in training the child's brain and have a great impact on their mental growth
Best Memory Boosting Games for Your Kids
Below is a list of some of the best games that are not only a source of enjoyment for kids but also improves their cognitive skills, logical thinking and memory.
1.  Snakes And Ladders
A simple, quick and really enjoyable game for kids that not only keeps them engaged for a long time but also helps in improving their working memory. Snakes and ladders is a splendid introduction to the world of board games for children.
Playing this board game will help the kids in mastering the vital skills of board games such as patience, rewards, dice and counting. It helps in lengthening their attention span and improves their focus.
2. Connect Four
This game does not actually fall in the category of board games, but it's a strategy game that allows the kids to enhance their planning and thinking abilities. While playing this game, the children need to outsmart and outwit their challenger, critically think about their next move and the way it will influence the game.
Children are required to strategically think while making moves and think about the effective strategy that will be needed to win the game.
Connect four requires the child to constantly focus on what is happening on the grid and take note of the opponent's move and their former move. This will help them in quickly deciding their next move in mind in order to win the game.
This helps in retaining the information for a long time and ultimately improves their understanding.
3. Eye Found It: Hidden Picture Game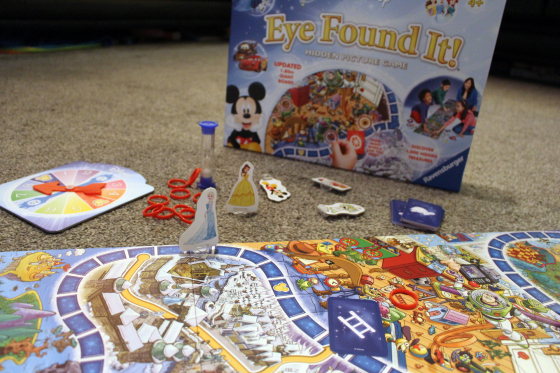 Another board game suitable for children aged between 5-10 years is "Eye found it". It is a board game that has a 6 feet longboard with a different time period from prehistoric to the future.
It is a kind of cooperative game, and children are mentally challenged without having a fear of losing. It is a great game for enhancing the attention skills and for improving the working memory of kids.
4. Smarty Knights
Categorized as an online game and card game in one, Smarty Knights is highly preferred by most of the parents for their kids. It is a brain-boosting game that increases the attention span of children and develops their cognitive skills.
At the same time, the graphics, images are a source of enjoyment for the kids and train their mind to think about strategies.
Developed according to the principles of neuroscience, this game is effective in refining the child's focus abilities and helping in overcoming their lack of concentration.
Plus, the challenges the kids encounter while playing are quite thrilling and keeps them engaged.
5. Puzzles
Simple jigsaw puzzles or other puzzles are good for your child's brain, but most of the children move away from it in the beginning. Once your child starts developing interest in solving puzzles, it will help to boost their memory.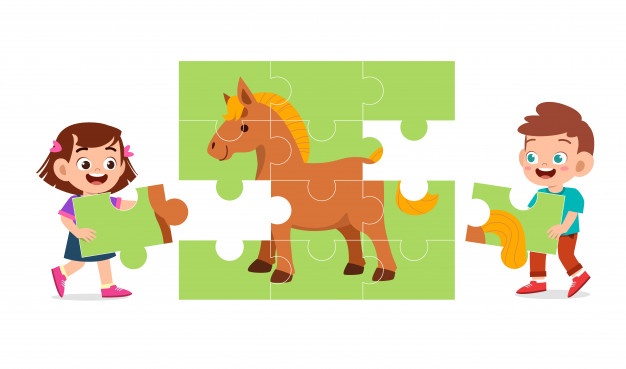 When playing this game, it helps in reinforcing connections among the brain cells, enhances mental speed and improves short term memory.
When the child plays a puzzle, they need to memorize the shape, size and color of different pieces. If the piece does not fit, they look for other pieces and will have to remember and use it when needed.
6.  Scrabble
Scrabble word game highly contributes to a better memory not only for kids but for adults as well. This game can increase intelligence and brainpower of your child. Kids can have loads of fun and at the same time, can learn and think about new words.
This game has proven to constantly engaging the brain cells and helps in keeping them alive. Scrabble forces the kids to use their creativity and make words.
Overall, this game is beneficial in boosting your kid's IQ level. Julie, a part of write my essay team, did research on the cognitive development of children and suggested that scrabble can help in strengthening their children's ability through continuously recalling and improves their problem-solving skills.
7.  Tangram
An online game "tangram" can be helpful in improving your kid's visual-spatial skills. They may learn geometric terms and strengthen their problem-solving abilities. It might be helpful for kids that struggle to remember shapes and basic arithmetic.
Playing this puzzle appears to activate the cells of the brain that are linked with trial-and-error problem-solving and creative thinking.
8. Soduko
Soduko integrates numerous skills in your kids but vitally improves their memory. Not only this game is interesting but also aids in increasing the child's sense of time. Your child will be able to think out of the box, recall things easily pay attention to minor details in their daily life as well.
Bottom line
Not only board game or online games helps in boosting children's memory, but a number of video games are also there which improves numerous skills like concentration, cognitive abilities, reflex actions and remembering stuff for a long time.
These games not only teach the importance of thinking in different situations but also provide skills that are quite helpful in their academic life as well.
Author Bio
Melissa Calvert is a devoted Lifestyle Counsellor at Dissertation Assistance. She is quite passionate about her work and has been working in this niche from the past few years. She is also a writer and has contributed her on numerous platforms. She loves exploring and sharing the latest lifestyle trends with others.