How to Boost Your Income by Selling Merchant Accounts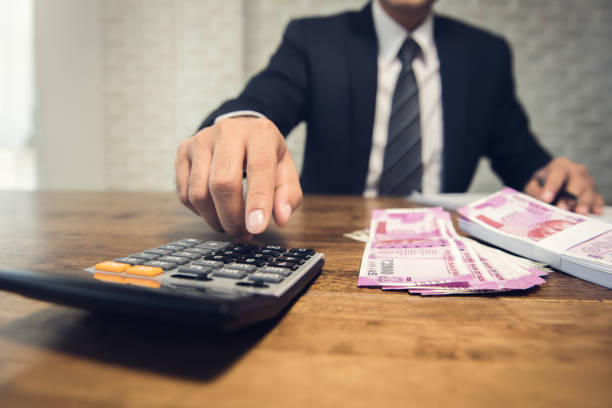 The business of selling merchants accounts has quickly become a lucrative option for ambitious business people, especially over the past year. Nudged by consumer demand to pay via cashless methods, businesses have worked diligently to include numerous options for non cash payment for their customers.
The trend of using cash less and less has been fueling for well over a decade but it really accelerated in the last year. Today, what was traditionally a cash-only establishment will now happily accept your credit card or payment by Smartphone. Couple that with the mobile technology and fast internet that have enabled business to set up and take payments anywhere on the go.
Business prospects are bright for anyone looking to sell merchant account services as they can easily capitalize on these trends. Below we look at how individuals can boost their income by focusing on this rapidly growing sector and what the key areas of their focus should be.
Know the potential clients
There are few important ways to start out if you aspire to boost your income by selling merchant accounts. First, start networking with current and future business owners. These are your potential clients. Understand what they need, what they are looking for in a merchant account provider. Sometimes they may avoid having a merchant account altogether, and that's fine! You are looking to build a pipeline of customers. A merchant who is not ready today may realize sometime later that having a merchant account is vital.
As you talk to different businesses and learn about their needs and the nuances of their industries, you'll realize there are many details you need to pay attention to and understand which type of business will need which service. As time passes, you will perfect your pitch and build your domain knowledge.
Know the product you're selling
That leads us to the next important part of boosting your income selling merchant account services. Build your domain expertise in the industry. There is an entire lifecycle of products that you can offer them at different stages of their business. A small restaurant may need a simple cash register and point of sale (POS) to process noncash transactions now but may require a full suite of inventory and restaurant management systems as the business grows. They may need a website, decide on offering a loyalty program, gift cards, or a cash advance to expand their business.
Learn the minutiae of all the different offerings and products that can benefit your clients that they may not even know exist or are available.
Know the value of great customer support 
Customer Support can either make or break your service. The payment processing industry has come a long way in offering top notch support to clients. Offering world-class client support can do the marketing for your business in this hyper-socially engaged environment that we live in today. Majority of consumers and small business owners first seek advice from peers and word of mouth in making a decision of services. Just as you would build a pipeline of potential customers, start building a pipeline of potential testimonials and referrals.
Maybe you'll become known for always answering calls at the very first ring. Or that you always deliver a reliable, transparent, and honest answer. The biggest complaint merchants have is poor customer service and they make it known to their circle of friends, social media, even their own customers.
All these points are interconnected, getting to know your clients, building up your network, creating a pipeline, and customer support. It all requires a long view on your business. As you start out small as a merchant account seller, you will have to treat these interactions as partnerships that need to be nurtured over time, rather than a vendor just selling some service. It cannot be a quick sale today and move on. Remember product and business life cycles may demand your services again and again.
So, if you want to start crafting a reputation, start with customer support. Everything else, pipeline, loyalty, etc. can all flow based on outstanding customer support.
Know the right ISO partners to work with
The ISO partner you choose can have an incredible impact on your success. So, be careful in deciding who to partner with. If you're going to build your reputation on customer support and aligning your goals with your merchant clients, you will go far in that endeavor by partnering with a merchant acquirer to aim to sell long-term non-cancelable leases with hefty early termination fees. Be pragmatic in assessing whether your values align with your potential ISO partner.
Know that Perseverance is vital
Finally, perseverance is key to surviving and thriving in the payment processing industry. People start thousands of businesses every day, and everyday thousand more fail. Capitalism is built on this process of creative destruction. As the new replaces the old, so must be those selling merchant accounts. You have to constantly and consistently look for new businesses starting out that may need what you're selling.
Realize that merchants may not always find your empathetic and partnering approach as attractive as a quick to action fast-talker. And that's fine! Alluring or not, it is what businesses will need for their longevity and over the long-term, as you continue checking in and sharing what you have to offer and how it can help them, many may come around and be very loyal customers.
Organic Growth from Traditional Business
People understand that no one intends to tarnish a reputation and relationship they've built over time, creating some of the most lasting customers, especially if they've already had an experience with the alternative.
Increasingly, merchant account providers are offering services to all kinds of business as more and more traditional businesses are looking to offer non cash payment methods to meet the demand from a consumer base that prefers to not use cash. Furthermore, smartphones, tablets, better internet bandwidth, and 5G going forward, have all been bolstering the environment of mobility and offers tremendous ease of setting up businesses. As a result, the payment processing isn't just experiencing organic growth from traditional businesses but is seeing the pie grow from the onset of mobile business startups.
Wrapping Up
All this makes selling merchant accounts a very lucrative and growth-oriented prospect. To accomplish this, one should focus on key areas: understanding the potential clients, learn the product merchants need, look for the right merchant account partners, persevere in building long-term relations and continue to build on that with great customer service once merchants decide to trust you with their business.