How to Grow your Business through YouTube
Social media marketers generally underestimate YouTube marketing. Some people consider YouTube to be a social media network. Others regard it as primarily an internet video platform.
However, YouTube has several marketing advantages, especially if your target market is on the platform and your competitors aren't. YouTube has two billion logged-in monthly users globally and is the most popular internet platform among people in the United States. So, if you consider the YouTube TV promo code as an option, you are more likely to grow your business.
YouTube is a popular platform than all other video sites. And it continues to expand its horizon every single minute. However, with over 500 hours of video published every minute, successful YouTube marketing is more complex than it sounds.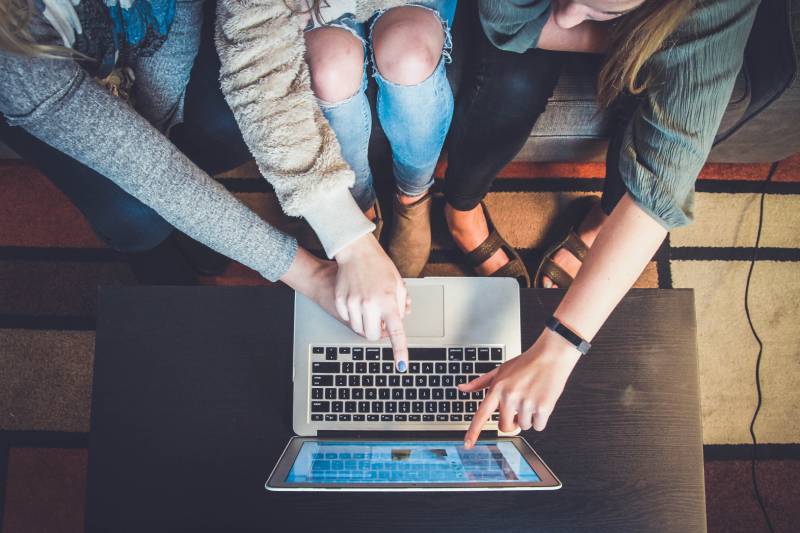 We've put together a 10-step YouTube marketing campaign to help you get started. Learn how to use YouTube ads and influencer partnerships. Follow our tips to optimize your channel, increase subscriptions, and broaden your reach.
1. Sign Up for Business YouTube Channel
Begin by signing up for a BUSINESS ACCOUNT on Google. You can create your YouTube channel with a personal account, but then only you'll be able to access it. Also, there are chances that your viewers could view your email address, depending on your settings.
Multiple authorized users can log in at the same time with a Brand Account. Even if you don't need it right now, it's an excellent alternative to have on hand as your company expands. You may also build and manage many YouTube channels with a Brand Account.
2. Study your Target Market
If you are new to YouTube marketing, make sure you learn about the demographics. It is always highly recommended to learn about your audience. The YouTube demographics include data like where the majority of the audience lives, age groups, viewing preferences (mobile, laptop, online TV). If your target audience is youth, it's worth knowing that Gen Z viewers are more prone to seek out short-form content. Youngsters are more likely to watch short clips, tutorials, etc.
You can access an Analytics tab if you have a YouTube channel for business. If you already have one, use this tab to discover more about your YouTube audience.
Read over any comments posted by viewers and see what you can learn about their interests and preferences. Visit the Community tab as well. If you have a special question or want to create a poll, this is the place to ask them.
Evaluate your YouTube audience with that of your other social media platforms. Identify the content that your target audience connects with the most and use it to generate video ideas. Plan to develop content for your current audience as well as the audience you want to grow.
3. Study your Competition
YouTube, like any other site, is a competitive platform. That means it will open doors for more growth.  By doing a competitor audit, you can see how your channel compares and uncover opportunities.
Look for Competitors
Begin by selecting three to five potential competitors. If you're unsure, use Google Ads' free Keyword Planner to analyze which businesses rank for phrases linked to your brand. Alternatively, look at which channels appear in YouTube searches for the same terms.
Keep track of important metrics like subscriber counts and viewership statistics so you may use them as standards for your channel. Examine the titles and descriptions to discover which keywords are used. Check out the comments on these videos to see what others are saying. Their audience is likely to overlap with yours.
Perform SWOT Analysis
Conduct a SWOT analysis to determine each competitor's Strengths, Weaknesses, Opportunities, and Threats. This is an excellent basis for analyzing what works and what doesn't, as well as where you may carve yourself a niche with your YouTube channel.
4. Study your Favorite Channels
Browse through your YouTube subscriptions and history. Take notice of the strategies and forms that capture your interest as you go. What draws you back to these channels? What factors influence the most popular channels' views, engagement, and subscriptions?
Take a closer look at the viral popular videos on YouTube. Even if these videos have little to nothing to do with your company or industry, you can learn a lot from them. Are these all high-production videos, or are they shot more casually? What is the average length of these videos? Do they have a narrator? Do they include any special effects or text animations?
5. Practice Optimization to gain more views
YouTube is a search engine for videos. Titles, keywords, descriptions, and other parameters are used to rank video results, which are owned and are somewhat similar to Google. Then there's YouTube's recommendation algorithm, which dictates 70% of what viewers watch.
Optimize your videos so that they rank higher in the search results and receive more views. The title is one of the significant signals considered by YouTube's algorithm and viewers when evaluating your video.
Include relevant keywords. In YouTube Analytics, look at Traffic Sources to see what words people use to reach your channel. Take a look at Google Trends and the Keyword Planner in Google Ads as well. Check to see if any of these prominent search terms can be incorporated into your title.
Put the important keywords at the top of the page. Save the numbering of episodes or parts of a series for the end. YouTube permits up to 70 characters, but we recommend keeping it to 60 or less. This reduces the likelihood of your title being cut off in suggested videos, search, and mobile results. Excessive punctuation, all-caps, and rude or sensational language are strongly discouraged.
6. Be consistent
Now that you've prepared and optimized your films, it's time to publish them. YouTube has overtaken chiefly the traditional network television for most 18-34-year-olds. However, it has not entirely superseded expectations. People still want videos, particularly webisodes and series, to be provided consistently.
Analyze your channel metrics to discover if there is a day or hour with a high level of viewership and engagement. Once you've determined the optimal time to post, make it a priority to do so frequently.
7. Optimize your Channel
Optimize your YouTube channel to make it easier for others to locate and follow you. Finish up your YouTube profile if you haven't already. Fill up or fix up the following areas:
Provide a keyword-rich description of what viewers may expect when they subscribe to your channel in your profile's "About" tab. Include links to your social media sites and websites as well.
In addition, you can include a list of Featured channels in your profile. Feature your other owned YouTube channels, or provide simple access to additional YouTube resources that subscribers may be interested in. By doing so, you link your brand with complementary businesses while also adding value to your page.
8. YouTube Advertising gives a Boost
YouTube advertising may be a powerful tool for expanding your reach outside your channel. Do you want to expand your channel? Choose the target audience that you believe will be interested in your work.
Do you want to publicize your company, an event, or a new product? YouTube advertising is also helpful for this. People are three times more likely to pay attention to online video advertisements than to TV advertisements.
9. Collaborate with Influencers
Working with an influencer is one of the most acceptable ways to promote your company and attract a larger audience on YouTube.
When it comes to these collaborations, let the influencer speak for themselves. The more you try to exert control over the partnership, the more you will impact the influencer's brand. This makes the entire endeavor seem less genuine, and their followers will notice.
8. Analyze, Improvise, Overcome
Now that your YouTube channel is up and running, it's time to start tracking your progress. As well as failures. Testing and trying are required to get YouTube marketing right. Not everything will work, which is fine as long as you learn from your mistakes. Use YouTube Analytics to track your channel's growth and the success of your content.
What you discover should guide your future YouTube marketing approach. Don't overlook qualitative metrics, either. Read the comments to find out what other people think about your work. Check out the Community page frequently to see what people are talking about.