How to hire Remote Employees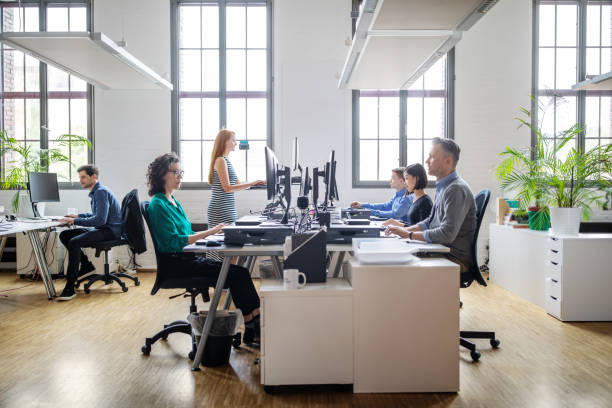 After the outbreak of Covid-19, the whole world turned chaotic. Businesses went down, the livelihood of many workers was demoted to nothing, the education sector was shut down as everyone was instructed to stay indoors to prevent the spread of this hazardous viral disease. From multinational corporations to small start-ups, everyone faced a tremendous loss in the face of adversity. 
 However, in order to encompass the loss, many corporations came up with the idea to hire remote employees who are skilled in doing remote jobs. Simply put, the concept of work from home, which was used only by the independent freelancers before the calamity. It sure helped a lot of people to rise up from the downfall. Over time many employers liked the concept as they saw the hidden potential behind the initiative. They started to prefer this idea over employing individuals to work in the office as it accumulated more productive work than before. But, hiring remote employees is a complex process. The employer has to go through numerous procedures to seek out the best. 
 While seeking out potential employees, a global employer of record helps a lot; it is an organization that allows a business to employ Legal, full-time employees from a foreign province. It also serves as the employer for various administrative works such as paying employees, maintaining tax-related works, etc. It is allowing the employer to work more on the growth of the company. 
 As mentioned earlier, searching and hiring remote workers is a tiring process, which needs to be executed in a professional manner. So that you don't end up with half-boiled eggs. Here are some in-house tips for you to come up with an effective strategy to start your mission to hire remote employees as well as effectively manage and retain them. 
Basic consideration while hiring a remote employee
Build a strong brand in the virtual world. 
 It's obvious that you'll be using the web-based platform to search for employees with certain skill-sets. Well, there are lots of suitable platforms to post your looking-for-an-employee ad. However, before you put your ad into one of those platforms, you need to take a look at your company. Does your company have an excellent presence on the web? Does it have the appropriate reputation to attract employees? 
 If yes, then you can start your advertisement at once, or if not, then you need to work on that first and foremost. Having a virtual presence would help your employee to know more about your brand. The more informative it is, the more chances there are for you to get your desired skills. 
 Make sure your virtual presence illustrates your work culture as well as the trustworthiness of your brand. You can also open up a brand page on social media to reach out to more people. You also need to Describe Your way of working. Most of the remote employees make up their schedules. However, it is necessary for you to give them some obligations and important entails about the job you are offering. You can also tell them about the work flexibility you are offering in the job. 
  As you put out your ad on the web, you'll get lots of applications; as it rolls in, you should remember what you are looking for! You aren't just looking for employees who can do the job, but you are looking for employees with the required skill-sets to do the job remotely. Working in a cabin and working virtually has vast differences. While working in an office, an employee only needs enough knowledge to execute the job properly. But, on the other side, a remote employee would need more than that, such as
Agility in time management
 Time is a very crucial factor, it can be either the cause of both the fall or rise of a business. You need to make sure that your employee will execute the work before the deadline, for which during the screening process you can give the candidates a task that is suitable to their respective skill and ask them to submit it before a certain deadline. From the evaluation, you will learn whether he or she is preferable for the job or not. 
 Ability to work alone
 Remote workers have to work alone, they have to come up with some innovative ideas if something goes wrong, like a broken internet connection or some technical defaults. You may ask your candidate about some strategic questions to gather insight into his quick decision-making skills. 
Good communication skills
 In a remote job, the interaction between the employer and the employee is mostly done through emails, texts, calls, and video conferences. It's not necessary to have excellent communication skills, but they must be able to communicate in a clear and concise manner. A confusing message or a poor choice of words depicts that the employee lacks the necessary communication skill and would not be appropriate for the remote job. 
 By interviewing through video calls will also give you an idea about the disciplinary measure of the candidate; you can see how they represent themselves to you and how they explain an answer. It's a good measure to evaluate one's body language. 
 Should know about operating tech efficiently
 To put it simply, the remote employee should be tech-savvy. Because working remotely will need the usage of multiple communication methods. Such as Emails, video calls as well as asynchronous communication. By trying versatile methods, you'll learn about how the candidates are handling them. 
 Proactive 
 Your employee must be active at all costs. He should work on a subject with ease and complete focus. He should complete his task before the deadline on a daily basis. There can be some inconveniences someday, but most of the day, he should be able to execute the job at the given time. He should be curious as well, if he doesn't understand something, he shouldn't hesitate to ask about it because doing so can cause some turbulence for your brand. 
 Unafraid of asking for help
 If your candidate is having a problem with his task, he should be brave enough to ask for help, it'll prove his desire to learn as well as it will show his honesty. Asking for help is better than doing something on their own, which might mess it up severely. 
Experienced or not
 One of the most important inquiries, you need to know if your candidate has previously worked in a remote job or not. If he or she had worked as a remote employee before, they would be able to handle everything properly. Successful remote workers work productively as well as happily even in the absence of managers or colleagues, and they are good at keeping their focus on the work. 
 Well, it doesn't necessarily mean the candidate is inappropriate if he hadn't done any remote job earlier or he isn't well known about it. You could ask him if he worked in a collaborative job earlier with professionals from another time zone. If he has, then he would be a worthy employee to have at your disposal. 
You should also come up with some questions regarding your candidate's remote Work environment. Such as whether he works from his apartment or a cafe, their time and task management skills, and what they do to avoid and handle distractions. 
Conclusion
 Going through all these steps would help you avoid mistakes while searching and hiring remote employees as well, as it would enable you to search for the perfect skill-sets that you desire to get hold of. As you start up your hiring strategy for your company to search and hire remote employees, making small adjustments to the process would help your employee to contribute more to the company in the long run.