How to Recover Deleted Videos From iPhone?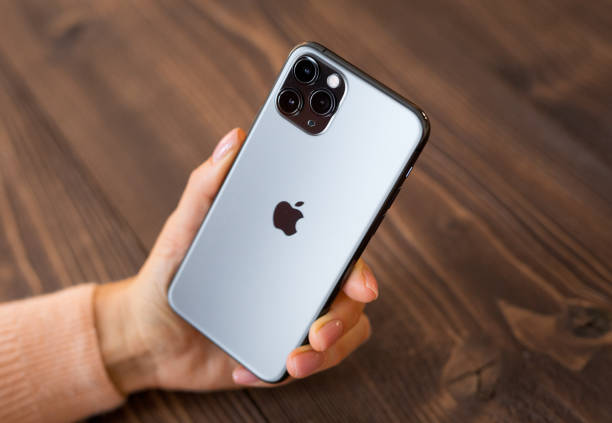 You must have some previous videos that you want to store forever. Ever wondered what if these video files get deleted from your device? There are several reasons why iPhone/iPad users may lose valuable videos. This situation mainly occurs due to mistaken deletion, failed iOS upgrades, device crashes, etc.
However, it might be difficult for you to retrieve deleted videos taken by the iPhone's built-in camera, especially if there are no backups. Here in this article, we have mentioned simple and safe methods to recover deleted videos from iPhone with/without backups. Keep reading this blog to get more details.
What Causes Deletion of Videos from iPhone?
Before you learn iPhone data recovery methods, it is important to know the exact cause of such a situation. There are several reasons why videos get deleted from your iPhone/iPad. Some of these are given below:
Improper Software Upgrade: Usually, the iOS updates are installed automatically in your iPhones, but situations like power loss, cable disconnection, or network failure may stop this process. This in result causes potential data corruption in your device.
Hardware Malfunction: iPhones are subject to various issues, like water damage, overheating or power failure. This will result in hardware damage, which then deletes data from it.
Human Error: This is the most common reason why video might get deleted from your device. You might have mistakenly deleted the video either from the gallery or deletes its backup on iTunes.
Factory Reset: When you perform a hard reset of your device to the factory settings, it wipes out all the data stored on the iPhone. The factory reset can cause the permanent deletion of photos, videos, and other data.
Quick Methods to Recover Deleted Videos From iPhone
Once you learn the causes of video deletion from your iPhone, it's time to apply iPhone data recovery methods to get them back. In this part of the blog, we have provided several methods that you can apply to undelete deleted videos. Let's try these methods one by one for same:
Method 01: Recover Deleted Videos from 'Recently Deleted' folder
Usually, the videos that you take using the camera app move to the recently deleted folder when you delete them. When you accidentally delete any video, it remains in the Recently Deleted folder for about 30 days. Given below are some simple steps for video recovery from iPhone using the 'Recently Deleted' folder:
Firstly, open the Photos app and navigate to the Albums.
Now, open the Recently Deleted album and tap the Select button.
Select each video that you want to restore.
Next, you need to click the "Recover" button and confirm that you want to recover the selected videos.
Method 02: Restore Deleted Videos From iCloud Backup
If you have enabled iCloud backup on your device, you can recover deleted videos very easily using it. Go through the following steps for video recovery from iPhone using iCloud Backup:
Firstly, go to Settings on your iPhone and then click on your account. For this, tap on your name appearing at the top corner of the settings page.
Now, select iCloud, then click Manage Storage and tap Backups.
Here, you will get a list of devices enrolled in the iCloud backup on the screen. Choose the size and date of the latest backup that you want to restore.
Navigate back to the Settings screen, and go to General> Reset> Erase All Content and Settings.
Next, tap on the "Restore from iCloud Backup" option on the Apps & Data screen, and then sign in to your iCloud.
At last, select the required backup that you want to restore on your iPhone.
Method 03: Recover Deleted Videos from iTunes
Just like iCloud backup, iTunes also has a copy of your deleted videos. You can easily recover deleted videos from your iPhone using Apple's backup storage. However, along with the videos, you can use this method to restore other data saved in the backup. All you have to do is:
First of all, you need to download and install iTunes on any device if it is not pre-installed.
Open the iTunes software and connect your Apple device using the USB port.
Now, you will see an icon of your device connected to iTunes on the screen. Tap on the icon located in the upper left corner.
Locate Manually Back Up and Restore and then tap the "Restore Backup" button on the right side of the screen.
Note the latest backup detail, including the date and size of the last saved backup by iTunes.
The iPhone screen will then indicate that Restore in Progress. You can also check the same from the upper-middle portion of the iTunes app. This will indicate a progress bar for the restoration.
Once the task is successfully done, your device will then automatically restart.
Note: While applying the above two methods on your device, avoid removing the device as this may result in permanent deletion or loss.
Method 04: Recover Deleted Videos Via Data Recovery Software
If you are unable to recover your videos using the above methods, you can try iPhone recovery software. There are several software programs available online that you can use to recover deleted videos from your iPhone. We recommend you to use "Stellar Data Recovery for iPhone" software, which is best to recover accidentally deleted videos and other data items. The do-it-yourself software completely scans your iPhone, iTunes, and iCloud to find the recoverable videos shot with your iPhone or shared on your device.
Stellar iPhone recovery software is a completely safe and fast solution to recover lost video files on iPhone. Along with videos, you can use this software to restore deleted photos, camera roll, music, etc.
Given below are the simple steps that you need to follow in order to recover data using Stellar data recovery for iPhone:
First, download and install the Stellar Data Recovery for iPhone onto your Mac/PC. After installing the software, connect iPhone to the computer via a USB cable.
Now, launch the software and select the type of data that you want to recover from the list appearing on the screen. Click the "Next" button to continue.
Tap the "Scan" button after which the scanning process will get started.
Once the scanning process is completed on your device, you will see details of all the recoverable items in the left pane of the screen.
Next, you need to select and preview the videos that you want to recover. Click the "Save" button to save them at the desired location.
Tips To Avoid Deletion of Your Video Files
Though iPhone data recovery methods are quite simple and easy to implement, it is important to avoid such a situation from your end. You can keep the following simple tips in your mind to keep your videos safe on your iPhone:
Use a passcode: You can secure data on your iPhone by adding a passcode, i.e., a secure password. It saves you from unauthorized access if someone doesn't know the password. To set it up, open the Settings app and go to Touch ID & Passcode. Save your fingerprint or a passcode, and then turn on iPhone Unlock.
Back up your video files: As mentioned above, backup can help you to restore deleted video files, so it is important to save copies of videos on another storage device. This will help you in case of data loss if occur.
Use a reliable recovery tool: Stellar data recovery for iPhone software works on iPhone and other iOS devices to recover any videos that may have been accidentally deleted from it. The software performs a deep scan of your device to access lost or deleted files and save them to the original folder.
Conclusion
It is very easy to recover video files once you have deleted them. In this blog, we have mentioned some popular methods to answer how to recover deleted videos from iPhones. If you have created a backup of your data, then recovering the lost videos using the iPhone data recovery process is very simple. However, if you don't have a backup, you can use software like Stellar data recovery for iPhone to get the deleted files back. Many iPhone users found this software safe, easy to use, and a quick option to recover videos and other data items that are deleted or lost.