How to Remove Watermark from Shutterstock Online Free
Shutterstock is a popular online platform for top quality images, footage and music. It allows you to view and download pictures, recordings and audio files. However, the free media come with a watermark. So, we need to remove the Shutterstock watermark for use either personally or commercially.
Remove Watermark from Shutterstock Online Free
TopMediAi Watermark Remover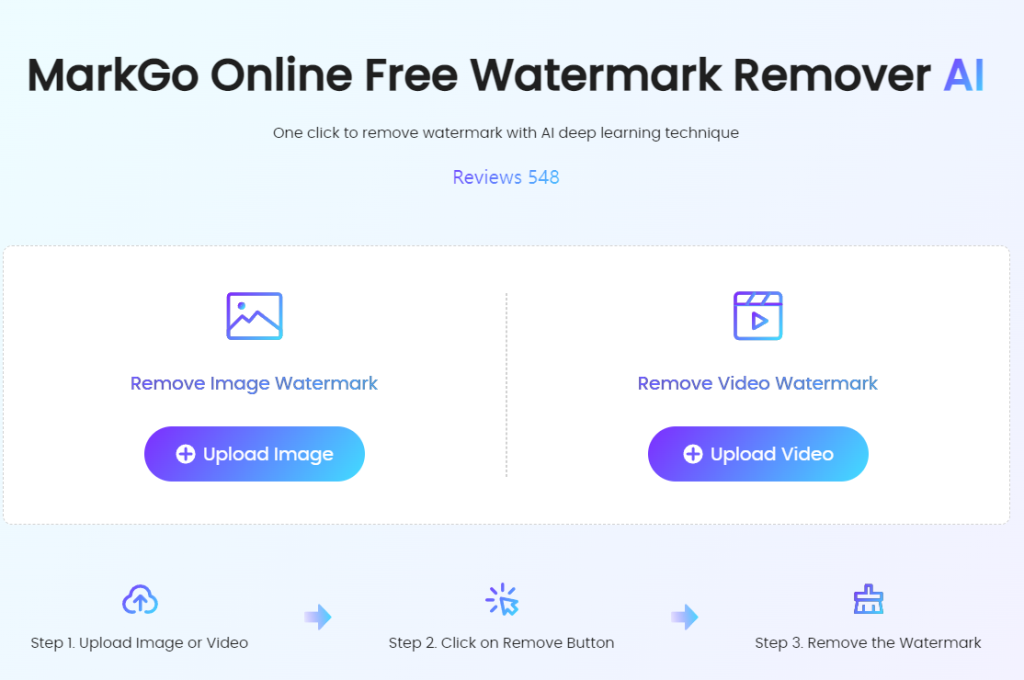 To remove Shutterstock watermarks, you'll need an image watermark removal tool. This tool removes Shutterstock watermarks from images in just a few seconds. According to me the best tool for this purpose is TopMediAi Watermark Remover. It's a fast, powerful, reliable and very user-friendly online tool that can remove all kinds of watermarks, stickers, logos, text and other objects from any image or video in just one click of mouse.
This online tool is totally free to use and can easily remove Shutterstock watermarks from images in a quick and easy manner. So let us learn how to perform the desired action with the help of below steps:
The very first thing would be to open the official website of TopMediAi Watermark Remover and then click "upload image" or "upload video", or file drag & drop method to add/upload the desired watermarked image to the tool interface.
As soon as the image is uploaded/added, click the "Remove Watermark" button and wait for the next few seconds.
You can then check the final image and if satisfied with the result, simply save it to local storage using the "Download" button. You can also "Download High Quality".
Features:
Easily remove Shutterstock watermarks from images and videos with one click.
Perfectly remove any watermark, logos, stamps and any other unwanted video objects.
Remove Shutterstock watermark while keeping the original quality of the file.
For professionals, Photoshop is the best tool for removing Shutterstock watermarks. It is possible to remove image or video watermarks professionally. Additionally, it can be used to add watermarks and edit photos and videos.
How to remove Shutterstock watermarks with Photoshop?
Using Photoshop, select the Shutterstock logo using the rectangular marquee tool.
Click the Fill option by right-clicking on the selection.
Select the Content-Aware option and click OK to remove the watermark.
Photoshop cannot remove watermarks from Shutterstock videos.
Feature
Instantly remove any watermarks from photos
Provides features like Blur, Crop, Magic Erase and Lasso to remove watermarks
For advanced users who need professional photo editing
You have a 7-day free trial
Apowersoft Watermark Remover
Apowersoft Watermark Remover is a simple and easy-to-use utility program. Featuring easy-to-use selection tools including the marquee tool, brush tool, and lasso tool, this is another Shutterstock logo removal tool. It is very useful when you want to remove or add watermarks to images and videos.
You can follow the simple instructions below.
Download and install on your computer.
Select "Remove Watermark from Image" from the main interface and you will be navigated to the corresponding window to remove Shutterstock watermark.
Click the "plus" icon to import the photos you want to edit.
After importing, select from the selection tool to highlight the areas of Shutterstock that you want to disappear from the photo. Alternatively, you can use the Al Watermark Removal method to quickly process your photos and get great results.
Finally, click the "Convert" button to process your image.
Feature:
Remove watermark from photos and videos
Add image or text watermark
Batch multiple watermarks at once
In Conclusion
Now you know how to remove watermarks from photos, whether using a professional tool or a free one online. The best photo editing tool for removing image watermarks easily is TopMediAi Watermark Remover. It is available online and supports all browsers. Plus, it's available in a free version where you can make all the necessary edits and use the images for your projects in less than a minute.