How to Start a 3D Printing Business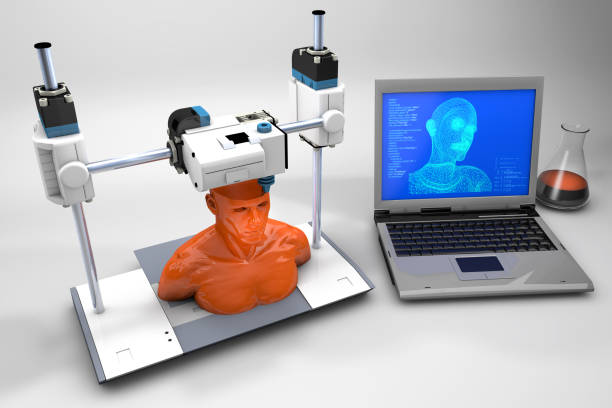 The click says you want to know how to start a 3D printing business. That's fantastic! Perhaps you are also aware of the increasing public demand for a pleasurable same day printing service in London . Whatever it is, for this, a profound guide is a must. Not only London but also you have the entire Europe as your potential market. We are beside you. And that's why we have made a guide to help you have a great start and ultimately succeed in this highly profitable business.
You would be thrilled to know that over the last five years, on average, the 3D printing market has seen a rise of nearly 25% every year! And according to the study by Statistica, the global 3D printing and services market will be worth $50 billion by 2025. So it shows a colossal thirst and possibility for the 3D Printing Business.
How to Start a 3D Printing Business
It is necessary, to begin with, the notion of 3D printing for your better understanding. Else, there are different types of aspects we will be discussing gradually. This guide will enable you end-to-end. Please go through the points below one by one.
What Is 3D Printing?
3D printing is the technology of creating three-dimensional physical objects with the help of 3D printing software. In other words, it's a mathematical representation of any surface. From the 1980s, it has been a tremendous technology for producing custom objects at an affordable manufacturing cost. It is also called additive manufacturing.
3D printing is recommendable for producing zero waste. All you need to start the journey is a 3D printer, plastic filament reels, and design software for different applications. Let us share the better list of 3D design tools below:
Onshape
PTC Creo Parametric
Autodesk Meshmixer
Microsoft 3D Builder
Rhinoceros, 3D Slash
SketchUp
Autodesk Tinkercad
MoI 3D
ZBrush
OpenSCAD
Magic Essentials
Also, you have to choose one of the best printers for a smooth operation. And the best 3D printers for 2021 are –
Creality Ender 3 Pro
Anycubic Vyper
Flashforge Adventurer 3 Lite
Monoprice Cadet
Elegoo Saturn
Phrozen Sonic Mini 4K
Prusa Mini+
Simply put, you have to employ a 3D modelling software to design a 3D model, then slice the model into segments to let the 3D printer measure the requirement for filament or 3D printing material before printing. You will see its application in education, medicine, art and jewellery, manufacturing, prototyping, construction, and so on!
Prioritise the Market Research
A Statistica report says, in 2020, the worldwide market for 3D printing products and services was valued at around 12.6 billion U.S. dollars. And between 2020 and 2023, the expected growth is approximately 17%. But unless you have a clear concept of the targeted 3D printing market, you can't go ahead. So it would help if you conducted a study to discover the following things:
How about your target customers? What are their expectations and reasons for disappointment?
What are the strengths and weaknesses of your competitors?
How to solve the customers' problems extraordinarily?
What to do to meet their same-day or next-day 3D printing demand?
Get Familiar with the Best Business Ideas
After having deep market research, you have to find out the most potential niche market. As a start-up, you are already at risk. So it would help if you selected a niche that has the maximum chance of success. There goes a vibe in a year or at a particular stage. You have to get that downright. Nevertheless, if you are capable enough, you may go for any. Here we present the best 3D printing business ideas for you!
Tech Products
No matter whether the technological products get smaller or greater, this is an excellent market for 3D printers. Perhaps you know that the 3D printing motherboard or laptop case market is already there. Besides, the vast, moneymaking field of aeronautics and robotics are ready to embrace your service! Especially if you can reach out to the aerospace industry, you will rock!
Prototypes
Different types of businesses and organisations need prototypes for project management. More importantly, they often place the same day printing order to meet their urgent needs. So this can be a sheer 3D printing business opportunity for you. Nowadays, customers are more interested in 3D printing than ever before instead of traditional manufacturing. The reason is, this is a win-win situation both for the manufacturers and customers for a low-cost facility. Even if you start with this single niche, you can cover a vast area. There are many types of prototype production services such as –
Interactive MVP Prototypes
Rapid Prototypes
Hypothesis Testing
Electronic Prototypes
Product/Market Fit
Toys/Playthings
From your childhood to today, most of the mass-produced toys and playthings are plastic materials. Moreover, the toys of playthings need to be colourful, and entertainment mostly depends on it. Can you imagine how much it could be profitable for a 3D printing business? Well, it will go beyond your imagination. There are a number of toys and playthings manufacturers to print items like –
Dolls
Toy car/truck
Chess or board game
Fidget spinner
Action figure
Chess or board game pieces are an ideal printing scope for 3D printers. Likewise, many customers love to customise and personalise their chess boards for a better gaming experience. And you cannot find a place in the world void of the need for toy items. Else, 3D printing is the priority for their replacements in all the European or American societies.
Smartphone Cases
The customers also like personalising their smartphone cases. Moreover, often they look for a different one. Mainly, they prioritise protective features in these cases while purchasing. Did you know the global revenue for such cases was $21.67 billion or £15.85? The experts also predicted the compound annual growth rate between 2019-2027 is 6.3%! So not the total accessory companies; even if you merely target this, you can earn a lot.
Educational Materials
Curriculum development is a crucial sector of the education sector that needs different types of instructional materials. It aims to make the learners understand in a better way. It would be best if you grasped this opportunity as an entrepreneur. Better build up a good relationship with your local schools to get their 3D printing orders.
Promotional Products
Companies are in constant need of eye-catching, innovative products for promotional activities. They emphasise inserting logos in these. As a start-up 3D printer, you can, and you should, cover their necessities. However, you have to be creative to stand out from your competitors. We would especially recommend contacting the Ad agencies. They have numerous customers with this need.
Target the E-commerce Companies
E-commerce companies require reliable 3D printing solutions constantly. They are in formidable need of faster quality production. Aside from specific niche markets, as a beginner, this is a sheer opportunity for you!
Learn about Average Start-up Cost
It varies a bit from time to time and place to place. However, depending on the variation of software, rent or utilities, you may need around £7k to £10k to start a 3D printing business in the United Kingdom. You may regard this as an average start-up cost for any part of Europe or America.
Set up Your Online and Offline Army
Today's marketing is broadly online based. Tomorrow will be more. So it would help if you combined both online and offline marketing strategies dexterously. For this, to catch the potential customer, you have to ensure –
A tremendous website along with an expert SEO team
Proper application of leaflet, flyer, etc.
Social Media Page
Promotional Events
Worth of Mouth Marketing (WOM)
Newspaper Articles
Influencer Marketing
Be a Legal Entity
You have to form a legal entity for your 3D printing business. The most typical business structures are –
Sole proprietorship
Partnership
Corporation
Limited liability company (LLC)
You can select any options, but we advise you to become a legal business entity such as an LLC or corporation. It will give added protection. No one can hold you liable individually in case of any legal issue.
Register for Taxes
Getting all the registrations for different types of taxes is the precondition for starting a 3D printing business. And for this, you have to apply for an Employer Identification Number (EIN).
Consider These Crucial Things
Besides settling all those as mentioned above, you will have to ensure some other things. These are crucial for a start-up. Please look at the points below:
Open a business bank account
Get a business credit card
Get the necessary permits and licenses
Obtain a valid Certificate of Occupancy (CO) from a local government authority
Secure a sound accounting system
Have business insurance to go ahead safely and lawfully
FAQ
Question: How long does 3D printing take?
Answer: Well, it may take a few minutes to multiple hours depending on your object size, chosen printer type, printing material, slicer and local settings on your printer.
Question: How do 3D printers work?
Answer: First, a 3D printer interprets a 3D file, then recreates its design using filament or resin.
Question: Can I 3D print metal?
Answer: In that case, you have to employ a metal 3D printer. Such a printer melts metal powder with a laser beam to construct objects.
To Wrap Up
It was an endeavour from Print Britannia. Now it is time to get into the battlefield and provide your customers with gratifying service as you know how to start a 3D printing business in detail. Best of luck!
Author Bio: Print Britannia is an age-old printing and design company situated in the heart of East London Most popular in same day printing service in London . They are self-committed to provide valuable insights for you from their experience. They believe in their performance and provide outstanding  services to 13 different countries apart from the United Kingdom.