Integrate Mobile CRM with Facebook Lead Ads Data to Boost Revenue
When you can integrate your lead ads data with your mobile CRM, then Facebook lead ads become a highly effective way to target sales leads—understand the importance of integrating Facebook lead advertisements data with Mobile CRM if you are promoting your goods and services on Facebook.
Continue reading to find out how Facebook lead ads CRM integration may boost lead generation, create pipelines, and how mobile CRM is crucial for turning leads into customers.
Sales teams must maintain accounts, prospect, qualify, and follow up on new leads, as well as administrative duties. In actuality, just 36% of the time spent by salespeople nowadays is spent selling. Therefore, it's crucial to optimize lead flows to provide sales teams with the best possible use of their available time so they can close more deals more quickly. Implementing seamless, real-time CRM connectivity for your lead sources, especially Facebook lead ads is one approach to increase sales efficiency.
While your clients are pursuing their preferred social media platform, Facebook lead advertising effectively captures their interest and contact information. But because many teams use isolated technologies, handling leads might not be easy as they receive them from different sources. In the meantime, manually importing and exporting leads for each Facebook lead ad campaign takes time, delaying responses to new leads and diverting your marketing team's attention from more strategic tasks like ad campaign optimization.
What if your Facebook lead ads and sales activities could seamlessly connect in real-time? You can develop a lead generation machine that saves your marketing team valuable time, automates advertising insights to boost return on ad spend (ROAS), and empowers your sales team to follow up more quickly—and ultimately close more deals—by integrating Facebook lead ads and Mobile CRM.
Why Facebook And Mobile CRM Integration Leads To Higher Conversion Rates
Facebook has been a popular tool among marketers in sales generation, marketing, and advertising operations and for sales teams. With more than 2 billion users, Facebook is one of the biggest advertising platforms in the world. Facebook users click on 12 advertisements each month, or one every 2.5 days. Facebook users don't merely tune out ads after seeing them in their daily feed; rather, they interact with them regularly over time.
Because visitors can interact with your ad, access your content, and provide you with their contact information, all without ever leaving Facebook, Facebook lead advertising is very effective. Because there isn't a separate landing page, the user experience is more fluid, and conversion friction is reduced. Facebook typically generates more conversions and leads as a result. Facebook ads perform better than many other advertising platforms, with an average conversion rate of 9.21%.
Remember that based on your offer; your conversion rates may change. Although getting conversions with a top-of-funnel, low-commitment offer may be simpler, and such leads might not yet be ready for sales. Regardless of the nature of your product, integrating Facebook ads with Mobile CRM can increase conversions by enabling you to act on Facebook advertising leads more rapidly.
Additionally, the seamless integration of Facebook and mobile ads enables business users of all backgrounds to quickly set up effective automated workflows that lessen administrative duties and free up your marketing team to concentrate on ad campaigns, conversations, and lead conversion through profound social media content.
As you link your Facebook account data with your CRM to automate personalized ad recommendations and streamline budgeting procedures based on business and marketing goals, you may flow data across your IT stack to unlock any Facebook ad automation.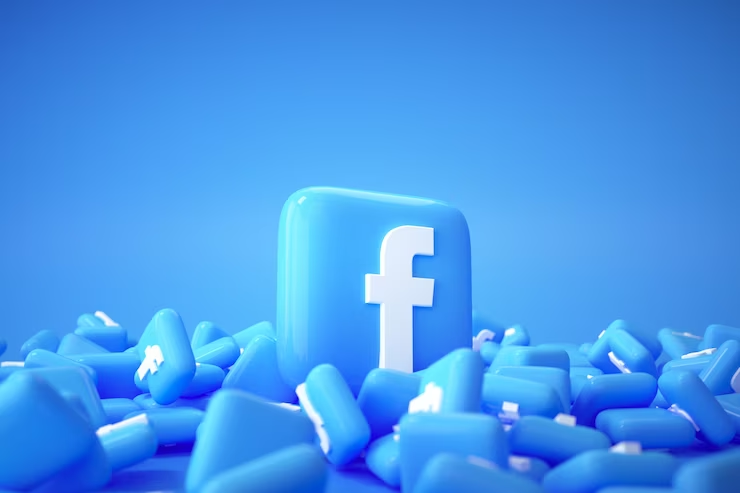 Facebook Lead Ads CRM Integration Improves ROI
CRM integration for Facebook lead ads helps sales teams maximize their return on investment (ROI) in social media marketing.
Boost Return On Advertising Spend (ROAS): You may increase ROAS and lower cost-per-click (CPC) by automating ad exclusion lists with Facebook lead advertisements CRM connection. Digital advertisers use exclusion lists to lower CPC and boost the effectiveness of paid search ads. In other words, you don't serve advertisements to leads who won't convert, and you can quickly make customized retargeting lists for current clients. Keep your lists current and your campaigns successful by using real-time customer information. But without integration, you'll probably have to update these lists manually when you could be actively interacting with new clients.
Integrating client data from your CRM with automated exclusion lists and remarketing will greatly increase your ROAS. Because your salespeople won't have to search through various sales and marketing platforms to find the most recent information on existing or excluded customers, the procedure can save money and time that would otherwise be spent on human labor. Instead, they may concentrate on putting high-converting campaigns into action that attract prospects that suit your desired customer profile and your ideal audience.
Leads Targeting For Better Revenue: One of the distinctive issues faced by performance marketers is effectively acquiring relevant, in-market leads to expand their team's revenue funnel. You've probably already put in the effort to create a lead-scoring model and can determine which leads are most beneficial to your company.
Utilize that information now to raise the caliber of leads in your paid advertising. The records for closed-won transactions in your CRM offer all the data points you need to target the right Facebook users in your ad campaigns properly.
You can maximize your already-available lead score data to boost lead quality and scale your sponsored campaigns more effectively by integrating audience targeting with CRM-based conversions. You can easily target the correct leads and reduce your CPC without adding additional administrative labor if your Facebook advertisements and CRM are well integrated.
Takeaways
You can rapidly and deeply connect Facebook Lead Ads and Mobile CRM to boost the effectiveness of both your sales and marketing teams and increase efficiency across your sales organization and revenue growth. Additionally, Facebook lead advertisements CRM integration offers numerous additional automation options, like lead routing, lead development, lead-to-account matching, and much more, to relieve you of even more manual tasks.