Joyoshare VidiKit Review: Screen Recorder and Video Editor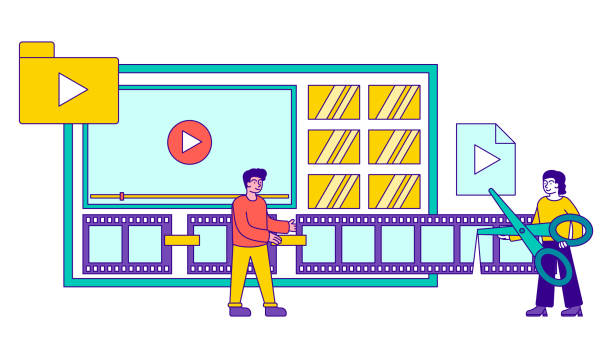 Recording online game streaming is in the highest trend these days, making it one of the most excellent and most demanded entertainment fields on YouTube. These days, we can even find demo videos that illustrate the usage of any product on either one phone or computer. Therefore, it has become a necessity to learn recording and video editing, which however, is no longer considered a complicated task because many screen recording and editing tools came out. Hence, these days, the importance of screen recorder apps that function both like screen recorder and editor cannot be denied.
However, the one-stop solution to this problem is the new and latest software called Joyoshare VidiKit. It is the best video toolkit and has a premium quality screen recorder with top-notch features.
About the product
Joyoshare VidiKit is a one-stop solution for any video editing task, thereby becoming the perfect product for anyone looking for something that can provide multiple features like recording videos, capturing audio, converting various media files, etc. The best part is that it supports various operating systems, both Windows and Mac, thus giving versatility in utilizing this tool. Moreover, it supports several input formats. As a result, it saves the hectic work of recorded videos and converted media files in high quality.
The Best Screen Recorder
Joyoshare VidiKit is necessary to record live activities on a screen like game streaming on YouTube or simply making game videos and other types of videos. Joyoshare VidiKit provides a top-notch screen recorder that can record the entire screen, customize partial region or lock preset ratio, thus allowing you to record and adjust the video accordingly.
Joyoshare VidiKit screen recorder supports high-quality video and audio screen recording. It supports 1080p/4k screen recording at 60fps without any lag. You can capture video of any length or limitless video with no watermark. The sound recording from the computer system and microphone is also supported. Besides, multiple options like scheduling records, showing clicks, highlighting cursor, etc., are also available.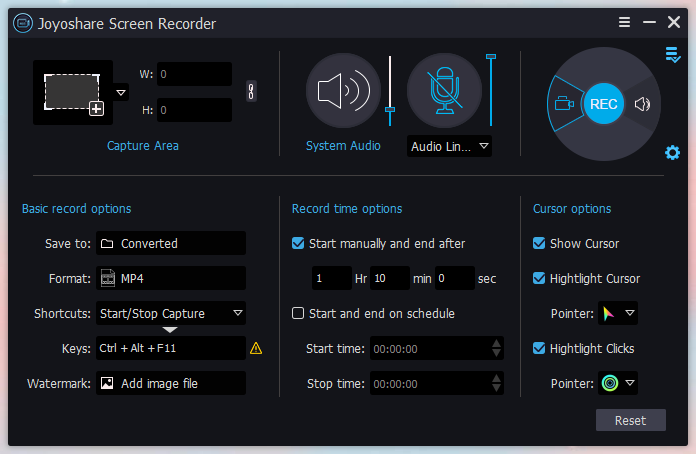 Features of Joyoshare VidiKit Software
Multiple benefits persist with this video editing software that makes it the perfect choice for anyone looking for a screen recorder and editor at a reasonable budget. Here few such features have been reflected to bring out the hidden usability of this video toolkit.
Excellent for recording online video games streaming
With the increased popularity of the gaming industry, more people are finding their unique ways to earn thousands of bucks from it. Today's youths are finding their ways of making it through YouTube. And one such way is to start their video games streaming YouTube channels. However, online recording streaming becomes the most challenging part for young YouTubers who have just entered the industry. Joyoshare VidiKit is just what can satisfy their needs in recording games at 60FPS smoothly, making a voiceover from the microphone, taking screenshots of highlights in game, etc.
Freedom of recording screens
Joyoshare VidiKit gives the user the complete freedom to record any screen without any boundary of time and screen lagging. Therefore, if you are among those who want to watch their Netflix shows again and again without paying for extra months, this screen recorder will help you record the full episodes without any time restrictions and watermark.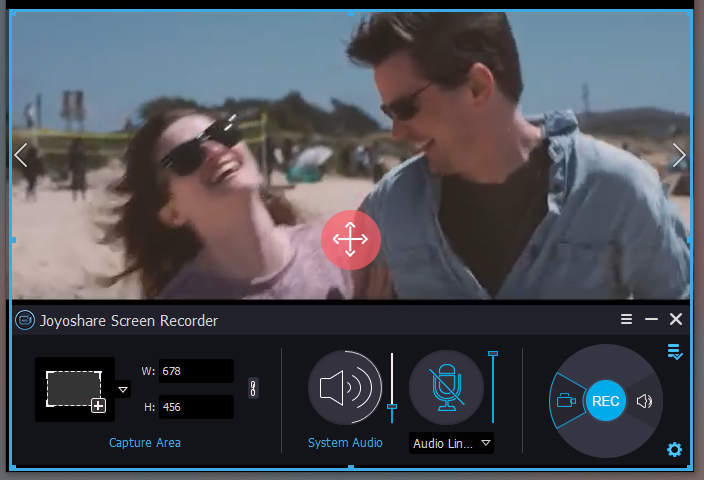 Availability of the option to trim, cut, and merge videos
With the newest trends of short videos, many artists are creating the same for the entertainment industry. However, with standard software, it becomes comparatively challenging to maintain video quality. Joyoshare VidiKit is such a platform that provides a high-quality built-in video editing feature. This allows the video editor to trim, cut, and merge the. Also, it helps to create movie clips out of it without distorting the quality of the video. Even in the film industry, it is an essential tool that allows this market to create trailers of each movie they release.
Conversion of video without any quality loss
Often, while converting a media file from one format to another on other software and online websites, there is significant quality loss. However, with Joyoshare VidiKit, you do not have to worry about the distortion of quality. This software is so designed to perform all the tasks without compromising on any aspect whatsoever. Be it videos or audio from any platform or device, this video editing software will help you convert it to your desired format within a few moments.
Elimination of watermarks
The best part of this software is that it can trim any watermark present on the screen. Therefore, if you are recording a screen that contains any watermark, you can easily remove it using the built-in features of this video editing software.
Conclusion
Thus, we can understand that if a person wants to record screens, edit videos, take screenshots, record videos, and audios, compress videos, and merge videos. There is only one destination known as Joyoshare VidiKit. It comes in a complete package, thereby providing all the needs of a video editor in his profession. Even if you want to create something for your social media platforms by recording, it can be beneficial. This will mesmerize many people's minds so give more consideration on Joyoshare software.