KuCoin Trading Bot Review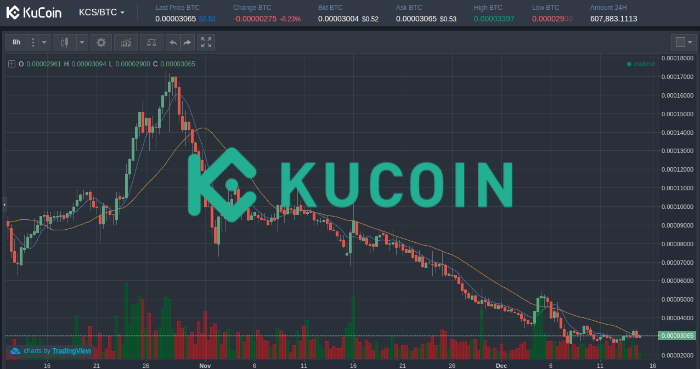 Whether you are just starting out in the market or are an experienced trader, KuCoin Trading Bot is one tool you can use to make your trading easier. This bot will help you buy and sell your coins in a timely fashion, helping you minimize risk and build up a profitable portfolio.
GoodCrypto's advanced KuCoin crypto trading bots provide the tools you need to understand market trends and maximize your trading potential. The bot will run on your behalf, helping you achieve your trading goals while saving you valuable time. You can set up a package of pre-set strategies or customize the bot to suit your own trading style.
Dollar-Cost Averaging is a long-term investment strategy, in which you buy tokens in a fixed amount over time. This strategy aims to keep your feelings out of the equation, normalize volatility in the market, and generate steady returns. This method can be set up in the KuCoin App.
KuCoin Trading Bot can also be used to trade the Futures grid. This bot can be set up in the app, allowing you to choose a price range for a long or short trade. You can also customize your bot with the entry price and leverage. You can set the amount you want to invest in each coin and the proportions you want to use.
KuCoin also offers a free Margin Grid bot, which lets you buy and sell coins with minimal risk. This bot is available for both Android and iOS devices. The KuCoin App also offers a Smart Rebalance bot, which can rebalance your investment portfolio in the event of a market crash.
KuCoin Trading Bot is also designed to automatically execute orders on your behalf, so you don't have to worry about handling trades. You can set up a stop loss, take profit, and other settings to ensure your investments are safe and profitable. You can also view your trade history and even shut down your bot when you no longer need it.
KuCoin is not authorized in the United States, so if you live there, you'll need a VPN service to access the exchange. KuCoin allows you to invest between $5 and $5000, but there are limitations on how much you can deposit. You can send a support ticket to KuCoin's support team. They'll respond to your inquiry within one week.
The KuCoin App allows you to set up Dollar-Cost Averaging and other advanced orders, so you can take advantage of a variety of trading strategies. You can also customize the bot's entry price, leverage, and take profit levels. These settings can affect the outcome of your trades.
KuCoin's bot has been tested and proven to work in the long run. The design is intuitive and simple to use. You can set up your bot in just a few minutes. However, it does require a substantial investment of time and knowledge to reap the benefits.
KuCoin is a well-known and established exchange. It provides an intuitive mobile app for trading, along with a variety of bots. You can choose from over 800 crypto assets to trade.