Why Mailroom by PackageX is the Best Mailroom Management system for Coworking spaces?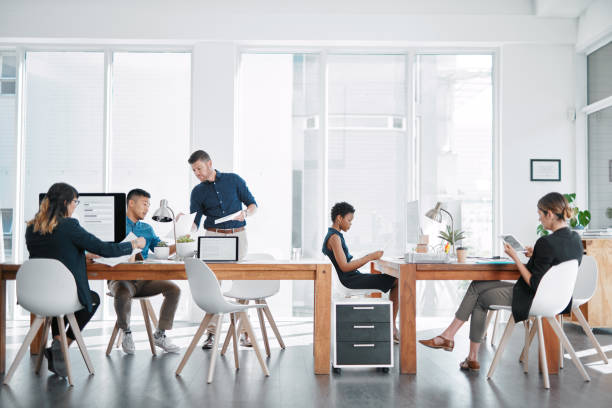 Coworking spaces help companies fill a distinct vacuum as more companies adopt remote work opportunities. They have the appearance of an office but lack the rigor of one. Instead of the solitude of working from home, coworking provides social possibilities, networking opportunities, and human interaction.
However, with the various benefits come some drawbacks. One of them includes mailroom management. With so many employees receiving mail at the same place, the mailroom is bound to get crowded. This can prove to be quite a hassle considering employees need their corporate mail to arrive on time.
One way to deal with this is by digitizing mail through Mailroom by PackageX, a coworking space management app. It makes sure that recipients get their mail on time and that packages are never lost. It offers excellent mailroom package tracking and streamlines the way coworking spaces process mail.
Following are a couple of reasons why Mailroom by PackageX is the best mailroom management system for coworking spaces:
1. Convenient To Use
Probably the best use of Mailroom by PackageX is the convenience it gives. If their schedules conflict, employees can choose a colleague or coworker to pick up goods on their behalf. The parcel can potentially be held, relocated to a new location, or destroyed by users in the mailroom.
2.  Integration with the Parcel Locker
To keep their deliveries safe, several coworking spaces utilize smart package lockers. Owners of parcel lockers can combine the app with their manual systems using Mailroom. As a result, Mailroom provides users with a fully self-service system that, with the help of AI-powered software, makes data entry easier.
3.  Notifications that are sent on a regular basis
Employees must inquire about crucial mail updates regularly at the front desk. As a result, both the mailroom personnel and the employee can lose a lot of time. Using Mailroom, operators can send visual notifications to employees when their shipment arrives in the mailroom.
This notifies them and gives them a heads-up on when they should pick it up. Furthermore, by allowing employees to view the shipment's condition as soon as it arrives, Mailroom staff may respond to any complaints or concerns as quickly as possible.
4.  It improves employee morale.
Important mail must be received as soon as possible after it arrives at the mailroom by corporate officials. Mailroom by PackageX ensures that the logistics of Mailroom are dealt with as efficiently as possible.
Because mail is delivered quickly to the relevant employee, there are no misplaced packages. Mailroom allows operators to scan shipments in bulk. This software allows mailroom administrators to scan up to 50 shipments at once. This saves time and allows mailroom personnel to focus on more important tasks.
5.  A Reliable Solution
Lost shipments are a common source of frustration in mailrooms. If important mail or parcels with critical information go missing or are damaged, a company could lose a lot of money. As a result, Mailroom ensures that all shipments in its possession have a complete chain of custody.
Users may also track their packages as soon as they arrive at the mailroom, ensuring that they know where their package is at all times. This ensures that all mail reaches its designated recipient safely.
6. Seamless Integration
Mailroom is compatible with many third-party applications. Employees can choose from a range of apps to receive notifications, including WhatsApp, Teams, and others. They can also choose to get notifications by email or text message if they prefer.
7.  Superior OCR Technology
The software uses the most advanced Optical Character Recognition (OCR) technology available in the industry. It can quickly scan printed or handwritten labels that are otherwise difficult to decipher.
After the package is scanned and the receiver is recognized in the directory, data is automatically logged in the directory and the recipient is notified of their package.
8. Employees Can Easily Be Trained To Use It
It can be difficult to make the switch from a manual to a digital mailroom. Mailroom, on the other hand, is a lot more user-friendly than the other solutions available on the market. The mailroom application may be learned in three days by operators. It comes with a video tutorial as well, and the application is extremely easy to use.
It also provides users with live customer service 24 hours a day, seven days a week, to answer any questions. Moreover, it offers a unique onboarding approach that makes automating mailrooms simple.
Conclusion
In a coworking space, mail management is critical. There is likely to be a lot of incoming mail with so many people working in the same place. Manual mailrooms are inefficient, making it difficult to create a streamlined mailroom management system and often resulting in lost packages.
As a result, employing a digital solution like Mailroom by PackageX can help coworking spaces better handle their mail. It ensures that all employees receive safe and timely deliveries while saving time and money for mailroom staff.