Monitor and coach call center employees on live calls – 5 ways call center agent performance metrics can help your productivity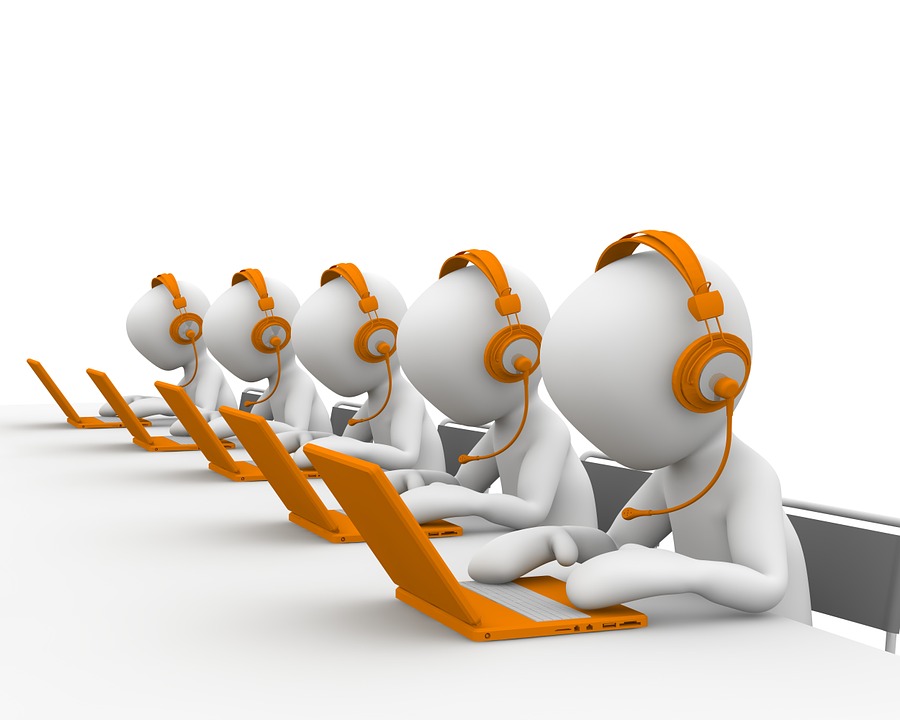 Using data and feedback from customers helps businesses remain productive and boost their efficiency levels! Let's see how great customer service can help all businesses remain productive, beat the competition, field customer concerns, and earn a higher customer retention rate.
What does a call center agent do? Why do we need call center agent performance metrics?
Before you can figure out the benefits of using a call center agent for your business productivity levels, you need to know what this job even does for your business! A call center agent is a person in charge of taking phone calls, dialing calls, and figuring out how to redirect incoming callers to other available agents.
The main responsibility of a call center agent is to field incoming calls and respond appropriately. The most common tasks for these agents are to answer any questions, handle complaints, file and log inquiries, troubleshoot current problems, provide information regarding current services and products, and help fix any problem that customers may be experiencing with other agents or services at the company. See more on what are the call center agent performance metrics.
Furthermore, another task of call center agents is to help organize and perform outbound calls to help make appointments, gather data, and ensure clients are aware of any upcoming appointment dates.
The top responsibilities of call center agents are usually as follows for every business:
Answering phone calls from customers in a professional manner
Research information that customers need answers for regarding current problems by using available resources they have at their business
Handle customer complaints in terms of product sales, service issues, or customer complaints regarding other representatives
Provide customers with new and up to date information regarding current products and services
Process forms and orders requested by customers for timely service
Identify and flag pressing issues that need to reach higher management staff quicker than other basic queries or concerns
Re-route current inbound calls to other resources if you cannot answer the question at hand
Follow up with complicated calls if required, such as to help solve a multifaceted problem that has not been resolved by other customer service agents
Complete call notes and update them in the current business log
Record details of all comments, questions, inquiries, complaints, and thoughts regarding customer service in the business
5 benefits of using call center agent performance metrics to boost productivity!
Those who are in charge of customer relations are arguably the most important cogs in every business. Without this person who is fielding calls and dealing with daily customer complaints, businesses will not be able to retain customers or earn new ones to reach a higher profit level. Being the first person customers talk to can be demanding and overwhelming – but call center agent performance metrics can help us see why using call center agents are essential to every company.
Studies have shown that nearly 98% of consumers say that customer service is a huge factor in influencing brand loyalty and potentially buying a companies' services or products. Along with being available to speak with customers, call center agents must field difficult questions, carry out tough jobs, and ensure customer satisfaction levels are as high as possible.
First contact resolution
One of the main call center agent performance metrics that can influence the way a business runs and is perceived by the public is first contact resolution. First contact resolution, also known as FCR, is a type of management method that helps deal with difficult consumers. This number is a direct reflection of the ability of your business to field customer calls, handle customer issues, answer customer questions, solve customer probes, and provide services the very first time a customer reaches out to your business.
If you ignore the call the first time or no call center agent fields the phone, it will significantly decrease your first contact resolution score. Businesses need to get their answers right the first time a customer contacts you to avoid creating future issues with the brand.
First contact resolution is typically analyzed and measured by analyzing the number of cases resolved in a call to the total number of issues resolved from the company. Although this can sound confusing, it usually means businesses have to divide the number of cases resolved in a cingular phone call by the total number, showing the effectiveness of a single phone call customer resolution service.
The first contact resolution scale of a business can significantly increase when a customer finds out the answer to their query on the first go. Businesses can provide clear outcomes and goals for the consumer to help avoid any confusion in the future.
Cost per contact
The second call center agent performance metric that is highly used to evaluate business performance is the cost per contact data metric. The cost per contact measurement typically refers to the costs associated with running a contact center, such as the daily overhead costs, wages of employees, and benefits per person.
To calculate this metric for your business, you must divide the total cost associated with your business by the total number of contacts handled – if your number is in the negative, then your call center is not performing as it should.
When one of your agents picks up the phone to handle a problem, it costs the call center precious time and resources. By limiting the money spent on daily costs, you can help boost the chances of earning more income.
Service level
The third type of call center agent performance metric is the service level agreement, which refers to the requirements on which the inbound contact center is focused. The service level measures the current business alignments with the preset goals and targets set forth at the inception of the company.
Abandoned call rate
Businesses want to keep this metric as low as possible! When measuring call center agent performance metrics, the abandoned call rate refers to the number of calls where the customer hangs up the phone before an agent can successfully answer a query or problem.
Average speed of answer
The final call center agent performance metric used by businesses is the average speed of answer, which is the median amount of time it takes for the phone call to be answered by the agent
Conclusion
As you can see, using call center agent performance metrics is an essential tool for boosting daily productivity and figuring out which areas of your company you can improve!