Must-Have Digital Tools For Aspiring FBA Sellers To Thrive Faster
If you intend on becoming an Amazon FBA seller, make sure you know about these wonderful tools to support your business.
According to multiple reports and surveys, a typical Amazon FBA seller can earn anywhere from $1000 to $25000 per month, providing the profit margin stays between 10% – 15%. These numbers are enough to convince any cynical sellers to apply for FBA.
However, thriving on the service is not an easy task. If you want to minimize the costs involved while still making the best out of this business model, let's have a look at these highly recommended tools.
What Is Amazon FBA?
FBA stands for Fulfillment by Amazon, a platform that grants Amazon the right to store and deliver products from a retailer. Once being an FBA seller, all the owner has to do is determine the products for sales, keep track of the inventory, and advertise what the brand has to offer.
All technical steps, including packing the product, shipping the product to the customer, handling refunds and returns, will be taken care of by Amazon itself.
This way, Amazon sellers can significantly reduce the number of responsibilities, thus giving them more time and effort to focus on other aspects of the business.
Top Amazon Tools For FBA Sellers
Google Trends
Basing the entire marketing strategies on trends is not the wisest idea, as trends are not sustainable and long-lasting. However, if you want your ad copy to be viral and catch up with what the world is paying attention to, it is worth checking out what customers are fussing about.
This is when Google Trends comes in handy. Here, you can see the most popular events recently, including the main keywords people use to associate with such occasions.
Even better, feel free to type in particular phrases and see Google analyzes its popularity based on a fixed timeline, regions, and relevant keywords.
Needless to say, if you want a helping hand for your Amazon ads campaign, the offer from this website is more than helpful. By including content that reflects the ongoing fads, your ad stands more likely to draw potential buyers in, thus increasing the clickthrough rate.
Keyword Tool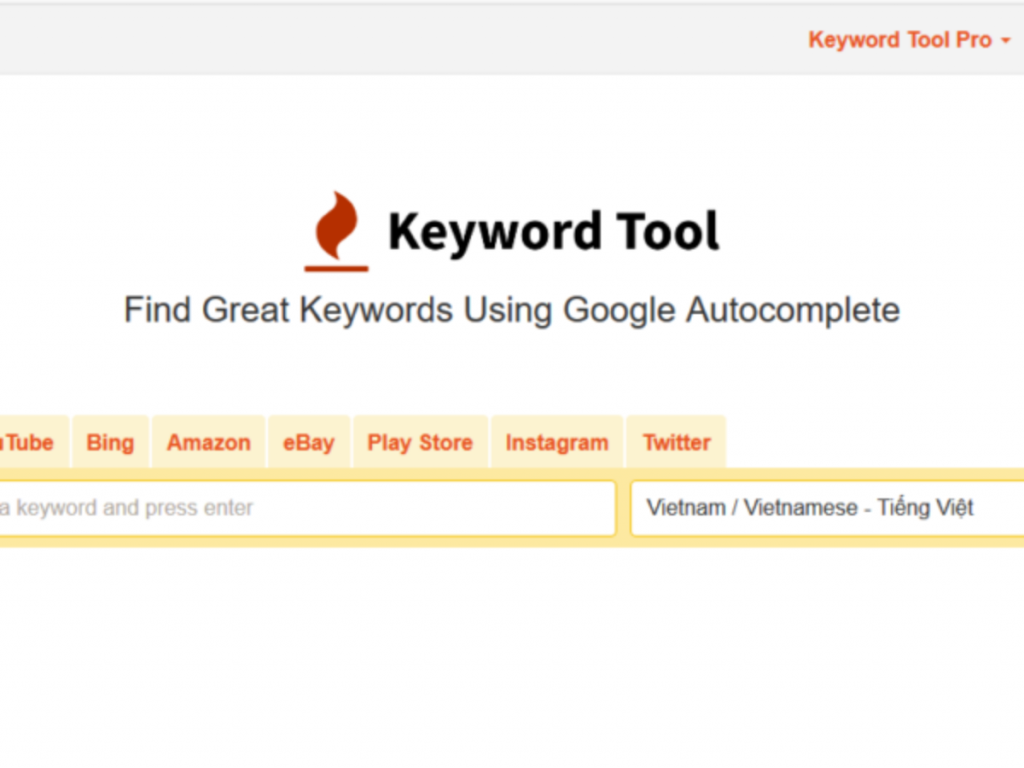 When it comes to Amazon keyword research, you should never assume that certain phrases and terms will be relatable to customers. Instead, dig in on the Internet and see what keyword trackers say about the search volume and relevance of anything you plan on putting into your product landing page.
Keyword Tool is one of those free-of-charge websites where you can access the number of times people search for an exact keyword per month, alongside any changes within the last 12 months. If you ever wonder if your chosen keywords are what users actually searched for, just let Keyword Tool do its job.
AMZ Base
Before starting an Amazon business, you must determine what your selling products would be. Picking the right industry to dive into would increase your success rate and make sure you can earn strong sales records in no time.
AMZ Base was introduced to assist novice retailers in choosing the most suitable line of products. Here, you can garner the ASIN (Amazon Standard Identification Number) of virtually all items available on the platform, coupled with their headlines and descriptions.
This practice allows you to estimate the competitors you would have to deal with in different fields, their best-selling products, and what you can learn from their tactics.
Furthermore, AMZ Base provides users with a vital feature: the ability to calculate FBA fees for each package. Amazon will charge a different amount of money for each order placed through FBA channels, depending on the category type and product size.
No longer do you have to make guesswork about the expense needed for each FBA purchase since AMZ Base can give you a rough figure. Once you have as much data as possible for your business, pricing the products so that it leaves room for profit would be way easier.
Camelcamelcamel
When there are thousands of stores vying for attention from the same group of customers, it is essential that your listing has the upper hand compared to your rivals. In most cases, it would be the price range.
But this does not mean that you have to keep the cost at a minimum. Instead, let an Amazon price tracker like Camelcamelcamel help you out.
You get to see the most popular products and their entire history of price changes on this website. You even get live alerts if there is any item within your interest experiencing a price drop.
With all these valuable insights, you can easily compare and contrast the average pricing on the market and select a price tag that works best for what you intend on selling.
Amazon FBA Calculator
Amazon FBA Calculator is a Chrome extension capable of working out the profit margin for all items once you have fed it with necessary data. As far as FBA is concerned, earning enough gain to keep the business going while maintaining competitive pricing can be challenging.
Therefore, Amazon FBA Calculator enables store owners to experiment with multiple pricing points, shipping costs, marketing expenditure, and other noticeable variables.
From there, the extension will determine how much money your products will bring back after being put on the market. This projection allows you to make necessary adjustments to balance the initial investments in the long run.
Conclusion
Selling through Amazon FBA can be a lucrative deal for e-commerce retailers, but navigating your business when confronted with such stiff competition is no easy task. This is when you should check out www.olifantdigital.com and see what it has to offer.
Here, you will find customized advice and instructions on maximizing your listing's visibility and getting more customers within the shortest time. So do not miss out on this wonderful opportunity and see it for yourself!