Nicotine Buzz 101 is become difficult for you to get a nicotine buzz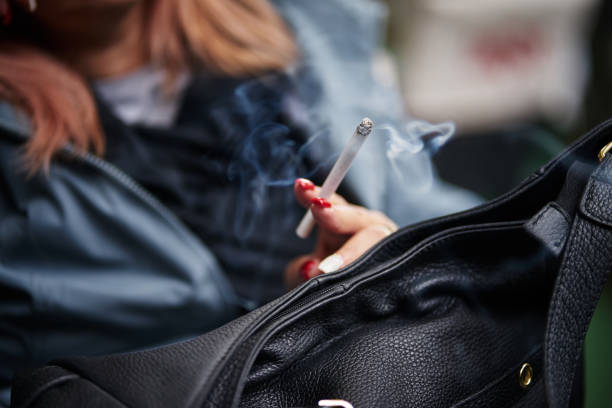 Nicotine Buzz 101
Are you wondering why it has suddenly become difficult for you to get a nicotine buzz? Well, you aren't alone. Many vapers are experiencing the same problem. Nicotine is one of the most popular stimulants across the globe. It works by slightly altering your mental state, hence triggering a buzz. Essentially, a nicotine buzz makes you feel dizzy, woozy, calm, alert, and lightheaded.
Does It Last for Long?
It's important to note that a nicotine buzz doesn't usually last for long. In fact, it can fade away in just a few seconds. But if you've taken more of it, you might continue feeling the "high" for about thirty minutes or slightly more.
According to Black Buffalo, overusing nicotine can trigger unpleasant symptoms. It can make you feel confused or completely disoriented. Plus, you may start feeling shaky or jittery. But once you stop vaping, these symptoms will go away.
If you keep craving for that brief dizzy buzz from nicotine, you might end up becoming a regular nicotine user.
Why Does It Stop Giving You the Buzz?
If you consume nicotine regularly, your body might develop a tolerance for some of its effects after some time. Nicotine typically stimulates your brain receptors, hence triggering the production of neurotransmitters such as dopamine. When you consume nicotine regularly, those receptors will always be full. And when they're always full, you'll lose the ability to feel "high".
With time, you'll become dependent on nicotine. Consequently, you'll stop chasing the quick buzz and start keeping your nicotine intake at an optimal level.
Can You Get the Buzz Back?
The only way to achieve that is to stop consuming nicotine until your brain's nicotinic receptors are "empty". Spending a few hours without nicotine primes your brain for it. If you only want to experience the short-lived effects of nicotine, then it's better to vape infrequently.
However, it's imperative to note that even the slightest amount of cigarette smoking can be extremely harmful to your health. Any level of cigarette smoking can lead to severe cardiovascular damage. In this case, vaping is a great alternative. E-cig vapor doesn't comprise toxic substances such as carbon monoxide and other combustion products.
Are There Any Side effects?
Chasing a nicotine buzz can cause some side effects. And this is mainly because it'll make you keep taking more until you enter a point of nicotine overdose. Common side effects include dizziness, anxiety, headache, ringing ears, and nausea. Also,  you may experience a racing heartbeat.
In extreme cases, you might experience severe symptoms. They include weakness, cardiac arrest, stomach cramps, seizures, confusion, low blood pressure, respiratory failure, and even death.
The Bottom-Line
The more you consume nicotine, the greater your chances of becoming dependent on it. Plus, the more you'll keep craving for that buzz. So, it's always imperative to take it in moderation. It's good to be mindful of your health. Also, try nicotine-free products from Evn CBD. In everything you do, be cautious. For more safety, consider switching to vaping. This has been proven to be much safer than traditional smoking.