The Best Free Online batch PDF to PNG Converter Websites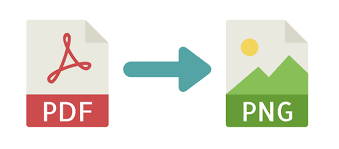 PNG images are commonly used for logos and graphics found on websites. Users frequently convert photos from different file formats to PNG in order to utilize them on the internet. PDF, the most ubiquitous format for storing digital documents, is one of the most prevalent sources of photos. This article examines the most popular online PDF to PNG converter available today.
HiPDF 
HiPDF is one of the finest online PDF to PNG converter that not only converts PDF to PNG but also to other file formats such as ePub, Excel, Word, and PPT. Aside from that, HiPDF will allow you to convert these formats back to PDF, and it is quite simple to use with only a few clicks. It is vital to note that HiPDF's output is always of good quality and that it works on all systems and browsers.
Smallpdf 
Smallpdf is a free web-based PDF converter that allows users to convert PDF to PNG instantly. It also has a lengthy number of additional capabilities, such as merging and splitting password restriction creation and removal, and compression of huge PDF files into smaller ones. One of its amazing benefits is that it enables you to upload documents from your Dropbox or Google Drive account, which helps keep your computer's data safe.
PDFtoPNG – Convert PDF to PNG online for free 
This web-based programme offers a free online platform for users to change PDF to PNG. It offers a simple interface that allows you to convert high-quality files that may be divided into many PNG image files. Its ease of use scores high among the most popular internet converters. Simply go to the website, upload your files, choose the target format (in our example, PNG), and convert the files. It enables you to conduct batch operations on up to 20 PDFs, saving you time. Several files can be downloaded as ZIP archives or as individual files, which might be inconvenient.
Zamzar – Online PDF to PNG converter
Zamzar is another web-based conversion application that allows you to convert PDF files to a number of file formats, including PNG. Every conversion option is easily accessible on the website's landing page. Simply choose the file(s) (or use the drag-and-drop function), choose PNG from the Format drop-down box, enter your email address, and the uploaded file will be converted (s). It normally just takes a few seconds for the file to be converted and for you to obtain the download link.
Cloudconvert 
Cloudconvert is a simple and comprehensive web program that allows users to convert PDF to PNG for free. It enables users to convert documents, films, ebooks, music, photos, typefaces, and nearly any other digital material into a variety of different forms. You may effortlessly convert your PDF to PNG by uploading the files, choosing the appropriate output format, and converting them. Images may be uploaded and downloaded from your Dropbox and Google Drive accounts, eliminating the need to connect your computer's storage to the site.
PDFConvertOnline.com 
Another straightforward web-based method for converting PDF files to PNG format. From the web-based interface, it provides several choices for converting, generating, and performing a variety of other activities on PDF files. Unlike many online PDF to PNG converter, this platform allows you to change the render DPI, which influences the picture quality. Furthermore, the PDF to PNG converter save pdf as png, which can then be downloaded.