The Best Gifts For Your Teen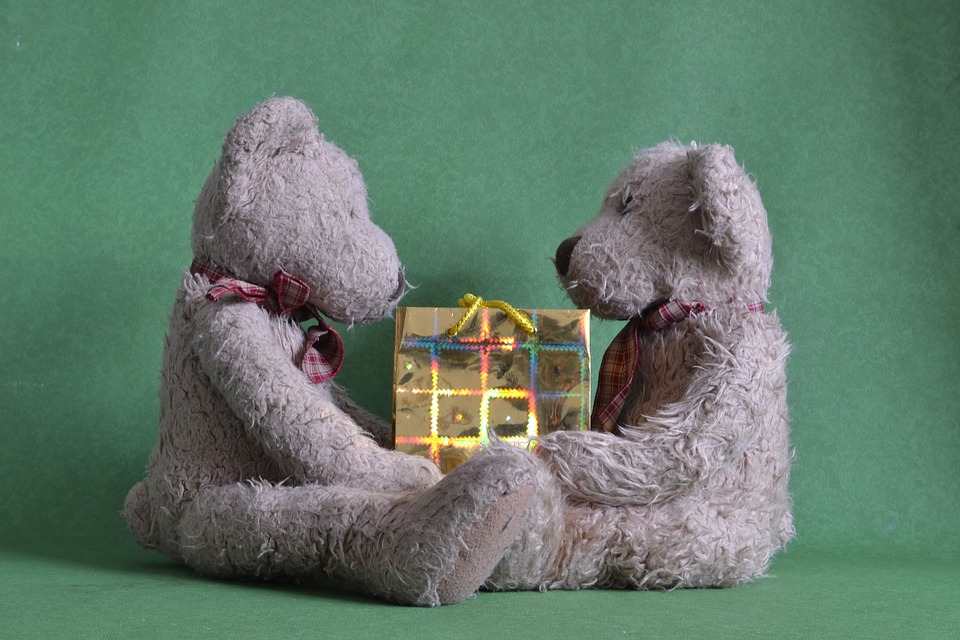 The Best Gifts For Your Teen
Shopping for presents can start to feel like a chore, especially when you're shopping for someone you buy gifts for several times each year. You might feel like you're recycling the same gifts or feel like you haven't thought of the best presents for the recipient.
Fortunately, you can shop with confidence by considering the recipient's interests. Suppose you're shopping for your teen, someone who you know just loves dogs and video games. You can use those interests to develop great gift ideas, ensuring you buy something your kid will use and love.
Impress your teen with a collection of dog accessories.
When your teen opens a box containing a top rated no pull dog harness, he's getting a present that will benefit him and his dog. No pull dog harnesses come in various colors, ensuring you can find a harness that matches the dog's coat and other accessories. No pull harnesses discourage dogs from pulling when they're walking, making it easy to train a dog to walk on a leash. While it's best to start teaching a dog how to walk on a leash when they're a puppy, you can use a dog harness to train older dogs.
Some of the most popular no-pull harnesses include front clip harnesses. These harnesses have a front clip leash attachment point you use. This prompts the dog to turn towards you if they start to pull. This restores the slack in the leash and prevents the dog from damaging its trachea.
Leash pulling is unsafe for dogs because it can cause throat and neck damage. An effective no-pull harness has adjustable straps, ensuring it fits securely. Harnesses come in multiple sizes, ensuring you can find a harness that's a perfect fit for a small dog or large dog.
A dog seatbelt is another excellent gift idea, especially if you're buying for a teen who is getting their license soon. One end of the seatbelt clips to your dog's harness, and the other fastens to the seat belt buckle in your vehicle.
Hire a photographer.
Consider hiring a photographer to capture images of your teen's dog. Pro pet photographers have the equipment needed to capture the perfect image, and they have a handful of tricks up their sleeves to ensure dogs cooperate during photo shoots. A professional dog photo or collection of photos is a great way to recognize your kid's dog and give the something they'll cherish forever. You could also opt to have a photographer capture images of your teen and his dog together.
Shop for great gaming accessories.
The video game industry was worth more than $155 billion U.S. in 2020, and it's expected to generate over $268 billion per year by 2025. Buying gaming accessories is a great choice when you're shopping for gifts for anyone who plays video games. Some accessories are suited for different types of gameplay or gaming systems, making it a good idea to learn your teen's gaming preferences before you compile your shopping list.
One everyday accessory for gamers who use computers is a mouse pad. When you're shopping for good gaming mouse pads, consider some of the best mouse pads on the market today, such as the Corsair MM600 Dual-Sided Gaming Mouse Pad, the Logitech G240 mouse pad, the Razer Sphex V2 mouse pad, the Steelseries Qck Heavy XXL mouse pad, and the Corsair MM800 Polaris RGB mouse pad. Mousepads ensure the mouse performs optimally during gameplay. Suitable mouse pads enable players to have better control of their mouse and improve their accuracy.
Some mousepads are made from cloth. Others are made from wood, glass, or other hard surfaces. Mousepads also come in different sizes. A large mouse pad is an excellent option for gamers who use their mouse a lot and want to maintain fluid movements during gameplay. Gamers may also appreciate mouse pads with RGB lighting. The RGB lighting is an aesthetic option but offers no gaming advantage for gamers. Gamers who stream, however, may appreciate RGB lighting because it adds interest to their gaming setup.
Focusing on your teen's interests is the best way to ensure you get them gifts they'll appreciate and enjoy. Keeping teens mentally happy is important, which can be done by gifting them the gifts they feel connected to. Consider gifting them something relating to the bath or body, pillows, or may be some cute kitchenware for their meals. Make a search for gift stores near me, to get some great options. Consider a no pull dog harness or a dog seatbelt for their dog. You can also surprise your teen with gaming accessories, such as a gaming mouse pad.