The Best Jigsaw Puzzles To Try Today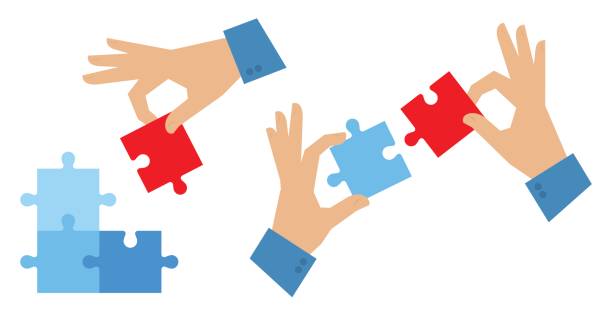 Do you enjoy jigsaw puzzles? If so, you're undoubtedly searching for the best puzzles that you can play and keep you glued to your smartphone or tablet screen. In this post, we explore some of the top jigsaw puzzles you can play today that will keep you glued to your screen for hours.
Let's explore them.
Jigsaw Puzzle RealWhy You Should Start Playing Puzzle Games Now
One of the best free jigsaw puzzles you can now download on your phone is this one. Jigsaw Puzzle Real is the best option if you hate interruptions from adverts while trying to solve your puzzle. This is because it offers fewer in-app purchases available. Additionally, compared to other kinds of jigsaw puzzles, the Jigsaw Puzzle Real is more interactive and interesting.
Jigsaw Puzzle Real includes 100 pieces, 35 themes, and 2400+ free pictures. The jigsaw puzzle will definitely fit on the screen of your phone or tablet.
Jigsaw Puzzle Epic
Jigsaw Puzzle Epic is a fantastic free jigsaw puzzle that is worth downloading. This is one of the top-rated free jigsaw puzzles for smartphones. Every player's requirement is met by this jigsaw puzzle, which also takes into account the needs of players of all ages. With more than 10,000 puzzles, Jigsaw Puzzle Epic is the best way to keep yourself entertained. Jigsaw Puzzle Epic is also suitable for players of all ages. Additionally, it has almost 600 pieces.
Jigsaw Puzzle World
Another top jigsaw puzzle you can download right now for your phone is Jigsaw Puzzle World. The fact that this jigsaw puzzle is full of surprises and you never know what can come your way next makes it one of a kind. About 16 languages are supported by this app. There are various degrees of difficulty to pick from, making it simple to select one that you can do fast and effortlessly. In addition, this jigsaw puzzle offers the option for players to compare their scores with those of other players on the leaderboard.
Magic Jigsaw Puzzles
It is quite easy for players to be a part of a vibrant jigsaw puzzle community thanks to the frequent addition of new puzzles that this jigsaw puzzle adds to this collection. Since there is always a fresh puzzle to complete, this helps prevent boredom. This jigsaw puzzle has high-quality visuals sourced from media partners like National Geographic and Sony, making it more appealing. The puzzle features up to 630 pieces and five different levels of difficulty. So Magic Jigsaw Puzzle is the perfect jigsaw puzzle for you if you're looking for one with gorgeous pictures.
Jigsaw Puzzle Crown
You should hunt for a jigsaw puzzle that can engage your mind and lift your spirits if you've been experiencing recent mental fatigue. This is where a Jigsaw Puzzle Crown comes in; it may provide you with an experience that stimulates your mind and leaves you feeling revitalized. You can access up to 10 different puzzle types with this jigsaw puzzle's free edition. This makes the Jigsaw Puzzle Crown a must-try.