These Awesome Streaming Options Will Allow Your Family to Cut the Cord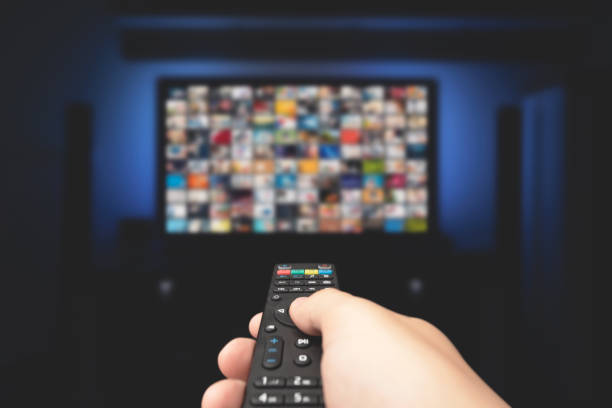 It seems more and more video content is moving online and away from cable television. Because of this, many people are deciding to get rid of their cable TV subscription for an online television streaming device. Fortunately, there are several different devices you can choose from. If you've been wondering what some of the differences between the devices are and which device might be best for you, read on.
What Is a Streaming Media Device?
A streaming media device or player is a small piece of equipment that allows you to gain access to streaming media platforms and channels available on the internet. Keep in mind that such a device may not be necessary for someone who has a smart TV. Smart TVs come with certain streaming apps preinstalled. You'll also have the ability to install additional streaming apps with a smart TV. Still, some people with smart TVs choose to purchase players. Some of the advantages of streaming players are:
A great variety of entertainment content
Access is not limited to certain content
No need to upgrade to a smart TV
Roku
One of the most popular streaming media player companies, and arguably one of the best, is Roku. Unlike other companies that make streaming players, Roku's main focus has been on its devices. And even though recently the company branched out into providing original content, Roku provides the most options when it comes to streaming players.
Roku offers a whopping seven different streaming devices and configurations ranging from about $30 to $180 (with a soundbar). Honestly, the cheapest device will be sufficient for most people, but if you want all the bells and whistles go for the more expensive options.
Amazon Fire TV
Roku's streaming players are probably only outpaced by Amazon's in terms of popularity. Like Roku, Amazon also offers a variety of streaming players, including the Fire TV Stick Lite and the Fire Cube. Prices range from about $30 to $120 and, also like Roku, Amazon offers the option of adding a soundbar. Amazon is also set to begin selling its own TVs as of 2021.
Fire TV devices are focused heavily on Amazon Prime media, a major player in the streaming content business. As to be expected, Prime Video and Amazon Music are built prominently into the menu system. There are also plenty of other content platforms available as individual apps and services. Amazon has also equipped Fire TV devices with Alexa.
Chromecast
Google's streaming player may not come with as many hardware options as Roku and Amazon, but it's still a good option for your streaming needs. Google Chromecast places emphasis on personalized content, tailored recommendation, and functionality that extends beyond your TV and living room. For example, in addition to watching your favorite program, use Google TV to view camera feeds from your home security system or control the smart lights in your bedroom.
In addition to using user controls for personalized content, you can also set up profiles for kids, complete with content filters and parental controls. Parents can block certain apps and specific titles, and even control TV viewing times all from their phones. Chromecast with Google TV costs about $50.
Apple TV
For an Apple TV streaming device, you're going to pay about $180. And that's for the basic device, which is the only player that's offered. However, as is often the case with Apple, there are perks that go along with the relatively high price. For video purists looking for high-definition resolution and TV calibration features, Apple TV may be for you. You also get a remote that lets you talk to Siri and functions as an Apple HomeKit hub.
But if you're not a diehard Apple fan, you could find similar features in less expensive streaming media players and products.
Final Takeaways
The days of cable TV are fast coming to an end as more consumers learn about the benefits of streaming media devices. As long as you have a high-speed internet connection, media players allow you to stream hundreds of movies and programs for free. The variety of media players on the market means that there is a media player for everyone, whether you're an Apple devotee with money to burn or someone who's a little more cost-conscious.