Tips and Advice On How to Recruit International Students Online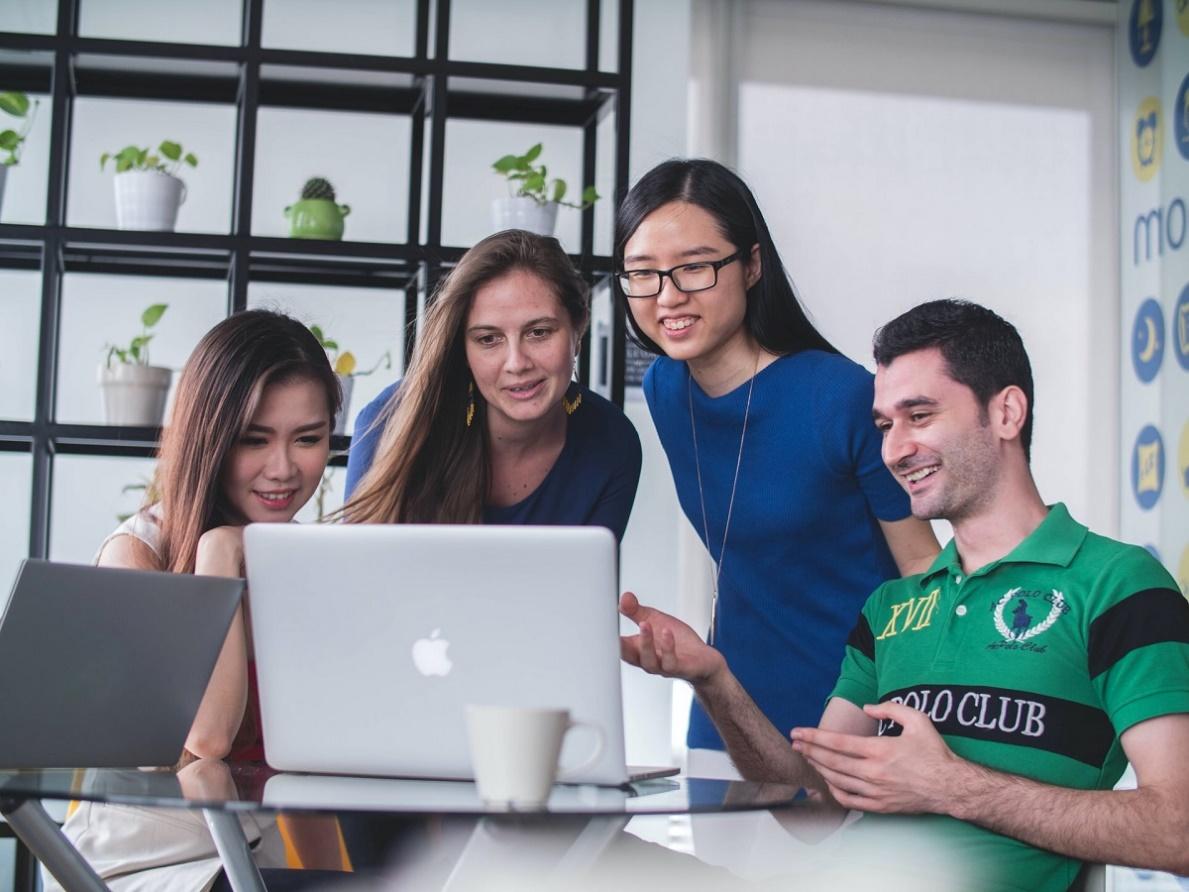 Every year, many colleges and universities strive to recruit competent students who can augment their institutions. In this digital age as everything is now a click away educational institutions are also going digital with universities and colleges now offering online recruitments, and the strategy is the best approach to get more diverse student recruitments.
Online recruitments of international students not only add value to the institutions but provide modification at every level. In order to transform the student recruitment strategy of your institution, use our proven bits of advice and tips:
Tip 1 – Know Your Target Students – Contemplate the Needs of International Students
It is good to know your target audience before developing any recruitment or marketing strategy. Most of the international students belong to the clan of Gen Z, a digital generation. An intelligent questionnaire is a sound idea to get insights into what they find motivating also will help you to dive into their psyche and goals.
A significant step is scrutinizing the online searching habits of international students. As per Google, 80% of aspiring students search for degree programs online. Social media is another excellent platform for higher educational institutions to market the offerings about degree courses, certifications, and diplomas. It will enhance your chances to connect and reach prospective students globally.
Tip 2 – Optimize Your Website – Make it simple
After students find your institution online, they will seek further details. And to convert them into a successful enrollment, it is essential to have an optimal and user-friendly website.
According to various online user behavior studies, user attention time is declining. An average user spends just eight seconds skimming the website. Therefore, to make your website optimal and user-friendly, add all the information in the precise form and keep it simple.
Infographics or videos catch user attention quickly, so incorporate such content to showcase your institution to prospective students. Proffer aspiring students a clear idea about accommodation options, tuition fees, subjects, diplomas, and degrees.
Tip 3 – Leverage Virtual Gatherings and Experiences – Be Open and Friendly
Since international students cannot visit your college or university campus, a virtual tour is a solicitous idea that will draw more student engagement and develop trust.
You can also improve your digital visibility through virtual webinars and virtual gatherings on social media platforms. For instance, get a live Q/A session with prospective international students on Facebook and Instagram. Such sessions will create a positive influence on new students. And also develop an outstanding image of your college or university amongst aspiring international students and their families.
Tip 4 – Approach Target Students Digitally – Send Them Focus Emails
When it comes to international student recruitments, colleges and universities must have explicit goals. And a well-planned strategy is mandatory to attain those goals. Most international prospective students belong to Gen Z, and they love personalization. So when communicating with such students, never go for a 'one-size-fits-all' strategy.
The data you have collected is precious, analyze it and use it to develop a personalized communication plan as per aspiring students' needs. Send them emails focusing on their desires and goals to get more reach and engagement. You can also promote your new diplomas, programs, and upcoming offerings by these targeted emails.
Tip 5 – Keep in Touch with Key Influencers – Use International Education Platforms
Remember to hit every nook around! Various well-established education portals are available that can boost your international student enrollments exponentially. These educational platforms are a perfect place to promote your college and university to the targeted masses. The online platforms are more like a marketplace where you can market your valuable courses, degree programs, diplomas, certifications, etc.
Several reliable educational websites are also connecting educational institutions and students as per their requirements. Hence, creating more focused recruitment policies.
Tip 6 – Go digital – Opt for Smart Investments!
We live in the age of screens, and due to the Covid-19 pandemic, user screen timing has increased drastically. Now Gen Z prefers e-learning, so be a wise owl and invest in e-learning portals and e-teaching tools.
Various digital tools are available at a reasonable cost that will serve diverse areas. Such as, these tools will assist you in virtual class tours for prospective international students and build their interest in your college. Online e-learning tools also help you make more efficient video communication channels, so you never lose any students but attract more!
Take Away
It is significant to adopt modern recruitment strategies to boost international student enrollments and keep recruitment policies precise and relevant. You can begin to transform your recruitment model by knowing the needs of international students. Get benefit from social media platforms and improve your digital visibility to get more reach and engagement. Develop a personalized content marketing plan that will attract new prospective students globally. A personable content will help you to interact with aspiring students searching for their dream college or university.