Top 5 Gaming Monitors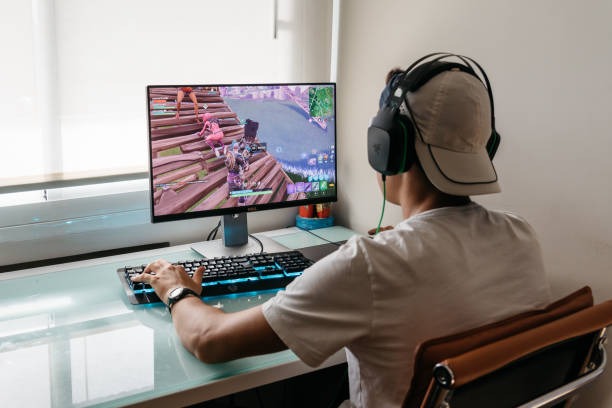 Want to take your gaming experience to the next level? Why not invest in an advanced gaming monitor? With these amazing graphics, it will enhance your game whether it is a first person shooter (FPS), racing or a storytelling game.
Samsung 24″" CRG5 Full HD Curved Gaming Monitor
A curved monitor is popular within the gaming industry as it provides an immersive experience. Samsung have created a 24 inch 1800R curved screen that is guaranteed to provide smooth and clear action.  With it's amazing visuals, the monitor provides a refresh rate of up to 144Hz keeping you on top of your most advanced games.
Price: £150.04
ASUS TUF Gaming VG27WQ1B Computer Monitor
Staying with curved monitors, ASUS have a 27 inch WQHD monitor designed for professional gamers. This specific monitor provides picture perfect gameplay without lagging or freezing. You can guarantee a smooth, incredible experience.
Price: £315.93
ASUS VG258QR computer monitor
If you are a fast-paced gamer, then this is the monitor for you. ASUS are providing an astonishing 0.5ms responsive time and 165Hz refresh rate to ensure you have a smooth immersive gaming session each time.
Price: £286.57
piXL CM27GF6 computer monitor
piXL are providing a large 27 inch HDR curved Gaming Computer Monitor that has picture perfect visuals with enhanced colours. piXL ensure you have a smooth, frameless design with their fast refresh rate.
Price: £200.17
ASUS TUF Gaming VG28UQL1A computer monitor
If you are able to expand your budget, this is the monitor for you. ASUS are providing an amazing 28 inch 4K computer monitor with perfect gameplay. With lag free visuals, it leaves you feeling confident when playing games, knowing you are getting the best.
Price: £802.89
The gaming monitor you choose will be down to a range of different qualities. Whether this be your budget, the type of games that you play or your desired graphics. Want to see more? Concept Direct provide a wide range of monitors that can either double up as a work monitor, entertainment monitor or an enhanced monitor specifically for gaming.