Top 5 Indoor Plants to Decorate Your Home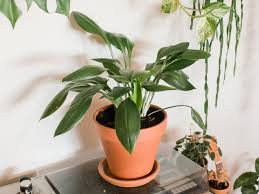 Are you bored with your home interior? Bored of peach roses or any type of roses? Do you wish to add more greenery to your living room? Having a good set of indoor plants can surely rejuvenate the look of your house. The best way is to include colorful plants that add the right amount of attractiveness.
As sustainability is becoming a widespread concept, sticking to organic ways of interior decoration is gaining popularity. Here are some of the most resourceful hoya kentiana plant that offer fresh air, essential oils, positivity, and reflecting beauty to brighten up your house.
Castiron Plant 
This particular plant is famous for its foliage and is perfect to be placed in your living room or porch area. The Castiron Plant has dark green leaves, which offer an intense appearance when placed in sunlight. To ensure proper growth for the plant, try to position the pot at a specific section that receives medium to low light throughout the day. Furthermore, the watering pattern for Castiron Plant is not strict; watering once a week is sufficient to keep this indoor plant replenished.
Fiddle-Leaf Fig Tree 
It is basically a shrub that is highlighted by its long, striking stem along with the broad branches. Fiddle-Leaf Fig Tree has leathery leaves that shine during the spring season. For keeping the plant healthy, place the pot close to a window that receives moderate sunlight. The Fiddle-Leaf Fig Tree can outgrow after a certain age. Hence, pruning should be a regular practice and shouldn't be skipped.
Chinese Elm Bonsai
Popular as a well-known bonsai tree, the Chinese Elm is also perfect as an indoor plant. You can see them as admirable dwarf trees that can be placed in your bedroom or hallway. The Chinese Elm is a fast-growing plant with small leaves that change color as it grows in age. You need to keep a check on conditions like overwatering, as it can spoil this bonsai plant's root structure.
Snake Plant 
If you ever encounter a plant that has sword-shaped leaves, it is definitely a snake plant. The appearance of this plant is unique that makes it a 'must-have' for your home garden. To make a snake plant look more amusing, do opt for customized pots of different shapes and sizes. According to gardeners, the soil of a snake plant should be checked frequently. This is a basic practice in order to avoid pests and diseases
Snow Rose Bonsai
Serissa Japonica or Snow Rose Bonsai is not that common but has attained fame due to its eye-catching flowers. It is especially during the spring season when the bonsai is surrounded with floral beauty. The Snow Rose bonsai offers pink or white flowers. You can take good care of this bonsai indoors when placed in your bedroom, drawing room, or office space. For buying this particular plant, you can search bonsai plants online sellers with a single click.
Conclusion
The above-mentioned indoor plants are indeed wonderful to add a spark to your home interior. Most of them are easy-to-grow and easy-to-care; thereby, making them the first choice for beginners. Try to maintain a blend of familiar and exotic houseplants for escalating the visual appeal of your house. Make sure you visit a nearby nursery to check the desired houseplant variety. This will help you know better about the plants you purchase and also how to take good care of them. Online purchasing of indoor plants is another option, but that should happen only from trusted websites that have been in the business for quite some time. A good way to check the authenticity of an online plant seller is by analyzing customer reviews. Hope this information was helpful to you!