Top 5 Streaming Sites to Watch Movies in 2021
No doubt, watching movies has always been fun. However with limited entertainment options amidst the raging pandemic, streaming sites have become more special. A lot of people are utilizing this time to watch movies that have been on their watch list for years.
But as we all know, accessing quality movies and enjoying them uninterruptedly is a huge concern. You always have the option to buy and rent movies. But there are serious drawbacks here too!
You pay for them and the titles of the movies are limited in number. So with these things in mind, here are some of the alternatives to Rabbit streaming that you should be aware of.
Netflix
There is no denying the popularity of Netflix when the context is about streaming movies. Netflix's large collection of movies and TV shows, including its originals has found a special place in the heart of many movie buffs.
In short, it is one of the best video streaming sites nowadays despite the fact that the platform is not free. Quite impressively, Netflix also produces its own feature films, documentaries, and comedy special shows. What's more impressive about Netflix is the fact that TV shows are always season-complete. So there is no risk of being on the edge till the next season releases.
Hulu
If you are ardent about new and classic shows, Hulu is your ideal option. Quite interestingly, it comes equipped with an on-demand library of TV shows. Note that this streaming platform offers you tons of episodes from major networks. Another highlighting aspect of Hulu is that it offers cable TV shows.
And much like Amazon Prime Video and Netflix, Hulu also has its own collection of originals. On the other hand, the movie library of Hulu has been quite decent with a great number of TV shows and movies being popular. You would also have access to a separate documentary section in Hulu.
Amazon Prime
Amazon Prime is another popular streaming platform which has captured the attention of millions. Apart from its vast movie libraries along with TV shows, the technicalities of Amazon Prime makes it a different platform altogether. For instance, you would have the ability to stream in 4K HDR along with offline downloads.
What's more, Amazon Prime has an impressive catalog of movies and TV shows available for purchase. Amazon Prime also has its own collection of original content which would keep you entertained for long. It also has a vast collection of quality movies belonging to various genres.
Tubi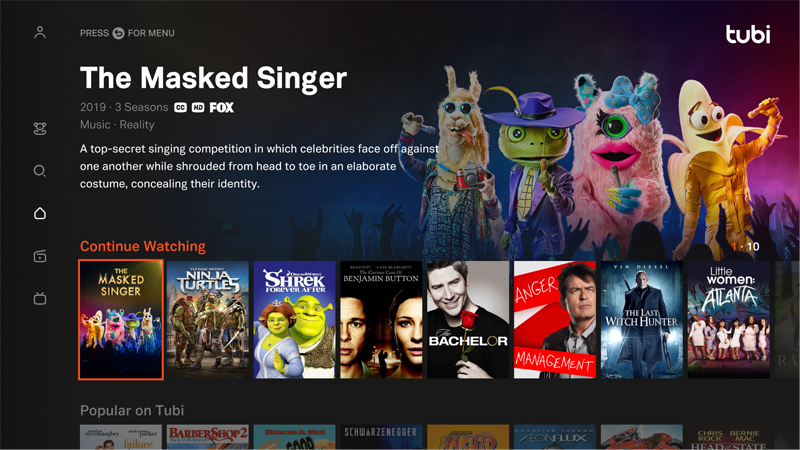 In case you don't know, Tubi is a free and well-illustrated video streaming service. Quite impressively, the platform has a large and frequently altering collection of movies. You can also find a variety of TV shows on this platform.
Note that Tubi is owned by Fox Corporation and comes with an excellent collection of movies. Nowadays, the library of Tubi has around 20000 movies. It also has lots of Tb series which would keep you hooked up for hours. And as Tubi is completely free, it is a different experience to stream on this platform.
Fandor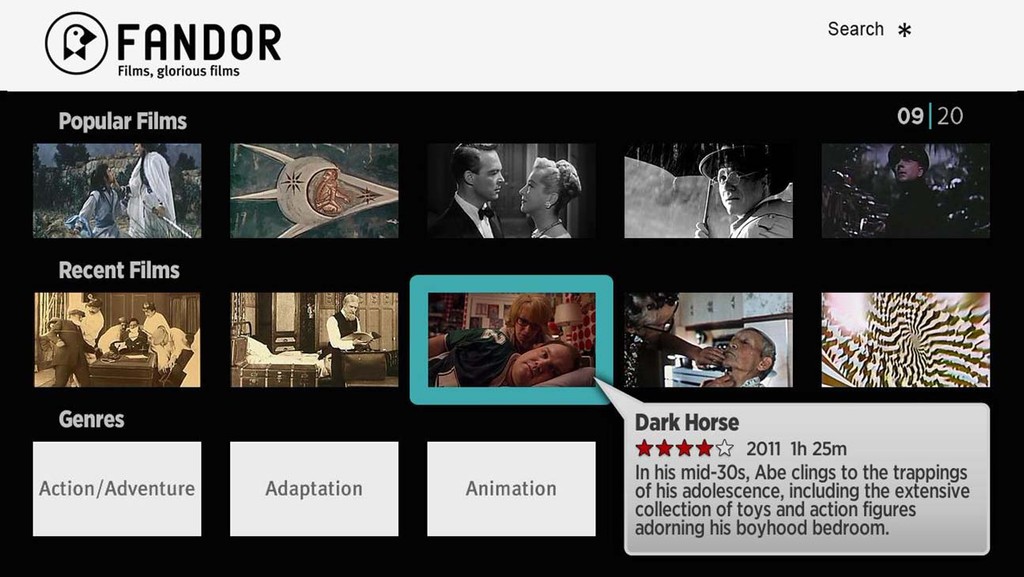 If you are on the lookout to watch critically acclaimed movies, Fandor has your back. Note that the employees of Fandor are movie buffs themselves. In simple words, Fandor boasts of a great collection of non-mainstream movies which can be fun to enjoy.
It is quite normal if you fail to identify a lot of titles on this platform. However, don't be scared as you would have access to various movies.
So as you can see, there are lots of options when the context is about quality video streaming sites. Choose any of the above and spend quality time.