Top 5 Things You Should Know About Cloud Computing in 2021
Ever since it was first introduced, cloud computing kept growing and evolving, finding its way into almost every industry. Companies, businesses, and corporations use cloud computing as it's much more accessible and affordable than investing in a legacy computing system.
According to Forrester, cloud computing will grow by about 35% in 2021, largely due to the changing rules forced upon the world by the pandemic. Since cloud computing offers a mix of easy scalability, better cost efficiency, and continuity, it will keep evolving even faster. Stay with us as we cover the top 5 trends that will define IT services in 2021.
1. The rise of hybrid cloud environments
As businesses make the final push towards complete digitalization, proper data management has become a severe challenge for many companies. In most cases, one single cloud solution isn't enough to cover all data pipelines, so companies use unique solutions for special applications. If the data comes from a legacy system, switching to cloud computing is often too complex and expensive.
One of the newest trends in 2021 used by enterprises includes creating hybrid-cloud platforms designed to combine the best features of every solution. It's expected that over 90% of enterprises will be using this type of cloud solution by the end of 2022. By combining multiple clouds, including dedicated and public clouds, and on-premises solutions, companies ensure that the quality of their data is always on the highest possible level.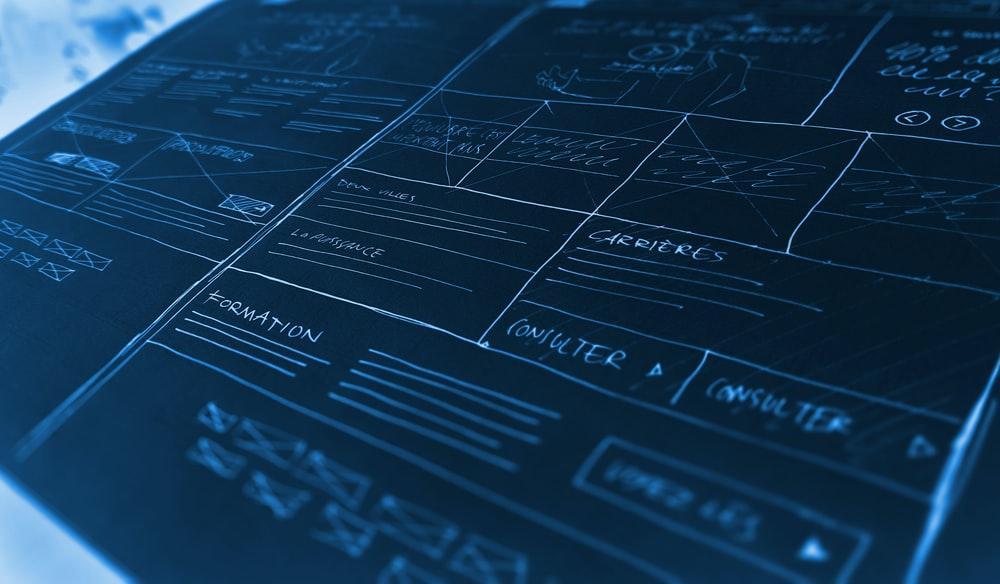 2. Compliance retention in complex environments
Most businesses looking to adopt the newest cloud technologies spend a lot of time looking for the right SaaS solution that won't limit their data pipelines or create blind spots. Staying visible across all channels and making sure that you get as much exposure as possible is more important than it ever was. Businesses have to find a way to gather high-quality data from multiple platforms and channels, seemingly, in one working software solution.
Leaving a blind spot in your operation creates the perfect opening for cybercriminals who are constantly looking for new ways of stealing information. Even without cyber attacks, an unclean environment can lead to problems with compliance and internal data management. Data privacy and online security are the most significant issues companies face when adopting cloud solutions, and the situation worsens when combining legacy infrastructure. That's why companies have to create their hybrid solutions to get the best possible results.
3. Edge Computing
Edge seems to be the new cloud as more and more new businesses build their models using this platform. It offers the latest technologies, including 5G and AI, making it one of the best cloud computing options on the market. Most large IT companies, including Dell, IBM, Intel, and HPE, are investing many resources into creating a cloud-like solution that can be deployed anywhere. Edge compute services can now be found across many different networks and vendors.
In other words, enterprises are looking for new ways to allow users to access their clouds. That will improve the application's speed and improve overall performance for all users, no matter where they are located. It helps scale the operation by making the product accessible and easily consumable. That way, developers can deploy services at the edge without worrying about overloading existing infrastructure.
4. AI engineering
AI has become a must for most organizations that want to make their services more accessible. AI engineering is critical as it makes sure that the current AI project succeeds. Without it, most companies won't be able to complete their AI solutions. They would be forgotten as a prototype or a concept that never sees the light of day.
Most AI projects fail because of high maintenance costs, complex scalability, and governance problems. However, with a strong AI strategy, organizations can improve their model's performance, reliability, and scalability, making sure their solutions start working in practice. By implementing DevOps solutions, AI projects will offer better results and probably see the engineering line's end.
5. Increased need for tech on demand
As cloud costs keep going down due to better optimization and solutions, businesses have more money to deal with other challenges. That includes finding new solutions easily accessible to a broad audience. Complex solutions are simplified to help lower the learning curve and increase the number of users to get better returns.
Most of these solutions don't require data scientists, so organizations use machine learning, AI, and automation to solve most issues before they arise. This new trend is leading the industry in 2021, as cloud computing companies look for ways to make their services available for the masses.
Final words
The world is entering a new phase of cloud computing as companies and organizations far and wide make the final push towards complete digitalization. Cloud computing is reaching a new level where it can show its full potential. By bringing more value for the money, companies and businesses adopt new methods of handling data and making their services available for the masses.