Top Ways to Ensure Fire Safety in the Workplaces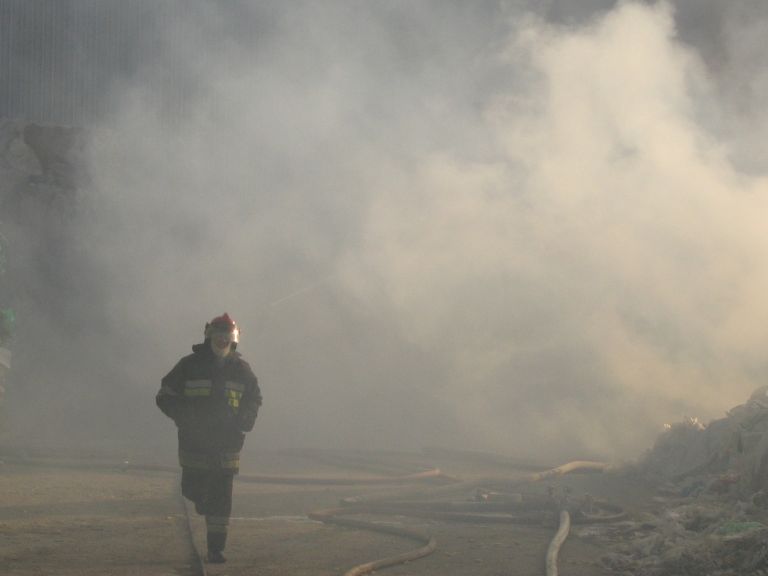 Fire safety is extremely important in any factory building and it should be always given top priority. Every business owner should take responsibility to ensure that their workplace is a safe space that meets all of the required health and safety standards. Without proper training or precautions in place, the workplace could be at risk of fire. Spray fireproofing is a must for all workplaces and even residential buildings.
Every factory owner should give basic fire and safety training to all their employees to reduce the intensity of the hazard in the event of a fire break out. Fires can be deadly and destroy property and human lives which is why every factory owner must have the proper types of fire safety equipment depending on the type of hazard that may occur in the premises. For those who are planning to pursue a career in the fire and safety field,  fire and safety courses in Kerala are a boon.
Below, we take a look at the importance of fire safety in the workplace and the safety requirements needed to protect your employees and building.
1. Identifying potential fire hazards
All factories should carry out a fire safety risk assessment to ensure that all the necessary precautions are taken to protect the factory from fire hazards. A fire risk assessment helps to identify what a workplace needs to do to prevent fire hazards and keep the workers safe. There are a number of different guides that apply to every environment, and every business should follow proper safety codes as per the prevailing rules.
2. Fire safety and evacuation plans
Every business must have a proper evacuation and fire safety plan with clear details of every element of the procedure to follow in the unforeseen event of a fire. This plan should be accessible to all employees so that they know what to do when a fire breaks out. A valid fire safety plan will detail a safe meeting point far away from the building for the employees to meet, along with the location of emergency exits, emergency doors, clear passageways to escape routes, and emergency lighting systems. All fire detection systems should be tested at regular intervals to ensure that they are working properly at all times.
If a fire detection system is not working properly, it could be the difference between life and death which is why it is essential that all smoke sensors, fire sensors, and control panels are tested at regular intervals. It is also essential that each employee is informed and trained about all the potential hazards and fire risks, and is made aware of the evacuation plan should a fire break out. It is the factory owner's responsibility to ensure that the employees are in safe hands.
It's important that members of staff feel comfortable and safe in their workplace, which is why they should always be aware of the steps you have taken to keep them safe. Creating a safety culture that highlights and promotes the importance of health, safety, and environment will give your employees peace of mind. The fire evacuation plans should be carried with the help of expert safety officers in the industry.
Implementing fire safety in the workplace
While every business and workplace is different, some key pieces of fire safety equipment should be in every workplace – from factories and warehouses to offices.
The following safety equipment should be kept in every factory.
There should be at least 2Nos of fire extinguishers of suitable classification in every factory. There are several different types of fire extinguishers and the size of your premises coupled with the type of fire risks in your factory will determine which type of fire extinguishers you should have. Foam type of fire extinguisher is a good solution for factories that have multiple types of fire risks.
A wet chemical extinguisher cools burning oils and reduces re-ignition of flames while a water fire extinguisher is, again, suitable for factories that have a range of different types of fire risks. A carbon dioxide (CO2) extinguisher is ideal for all types of electrical fire risks. Powder fire extinguishers can tackle most fires that include wood, paper, highly inflammable liquids, and fire occurred due to short circuit.
The kitchen area in factories should be equipped with sufficient quantities of fire blankets. In case a fire breaks out the fire blanket can be used to smother flames. They are available in a range of different sizes, so you can choose a suitably sized fire blanket for the kitchen area.
Fire exit signboards can be classified into two; self luminescent and powered. It is mandatory that visible and clear self luminescent fire exit signboards are placed in all factories to guide the workers to the correct exit door in the unforeseen event of a fire. All exit hanging signs should have highly visible LEDs connected to a UPS for maximum safety.
Fire alarm systems can be classified into two; analog and addressable. Fire alarm systems are mandatory in all factory premises and it should be tested at regular intervals. The incoming power to the fire alarm should be fed through a dedicated 6Amps MCB and that power supply should not be connected to any other load. The backup batteries of alarms should be changed once in two years. The installation of fire alarm systems is done by qualified technicians who have successfully completed the diploma course in the respective fields.
Emergency lighting is a lighting that automatically switches ON when the power supply to the normal lighting fails. It should have enough flash to permit all occupants of the industry to vacate the premises safely. Emergency lighting is a common term and can be subdivided as standby lighting and emergency escape lighting. Emergency escape lighting plays an imperative role to ensure the safety of people during a dangerous situation.
There is no getting around the fact that workplaces have the risk of fire at any time. Thus it is important to take preventive measures to protect from the fire. It is proud to say that most of the institutions now offer high standard training courses in India to the professionals as well as students and company employees as well to ensure safety in workplaces.