Understand types of information systems and applications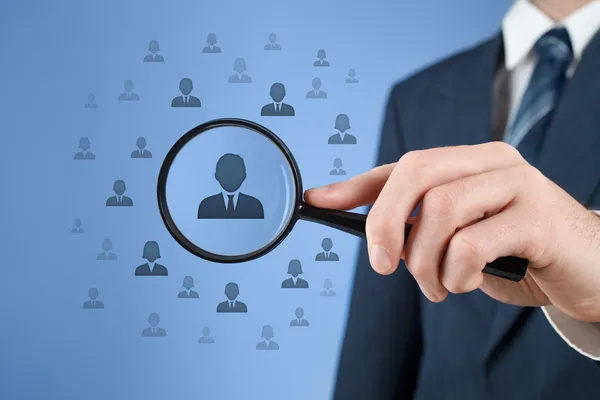 Every organization, irrespective of its size, experiences a certain level of difficulty in attaining success. For the optimum growth of the organization, it is essential that employees take more responsibilities, communication facilities are made better, things are planned properly, growth optimization is done and employees are informed about the objectives of the organization so that they work towards them accordingly. As companies hire more and more employees, they grow in size and top-position employees are given the responsibilities to take care of the overall team which leads to development of further sectors in the organization. With continuous growth of organization, it is imperative that the information system is managed adequately so that employees have access to the right information and can have seamless communication and collaboration between themselves. In this article, we will be discussing what are information systems, and types of information systems and applications.
What Is an Information system?
An information system is an arrangement of interrelated components such as processes, people, data, networks, interfaces and technology that come into play together and interact to support and improve daily operations in a business and help the management in problem solving and decision making.
Businesses and organizations depend greatly on information systems for communicating with their customers and suppliers and gain a competitive advantage over others. Furthermore, information systems also help in smooth running of business.
Types of information systems and their applications
In this section, we will be learning about various types of information systems that are used by businesses and their applications.
Transaction Processing System
Transaction Processing System or TPS is a kind of information system that helps in processing data obtained from business transactions. This data is usually retrieved through automated or semi automated tracking of basic transactions and low-level activities. Its primary objective is to facilitate transactions for updating and generating reports by increasing speed, accuracy and efficiency. It mainly comprises accounting and financial transactions.
Some of the widely used applications of Transaction Processing System are:
Payroll System: This system assists in processing employee salaries and manages loans and other transactions.
Stock Control System: This system helps a company in controlling and managing stocks of the inventory.
Bill System: This system helps in tracking the sales and generating invoices
Management Information System
Management Information System or MIS are management-level systems primarily used by middle managers for ensuring seamless functioning of the organization. These information systems provide highly structured information that helps companies to evaluate and compare the latest results with previous ones. The primary aim of Management Information System is to offer time-to-time summarized information of activities taking place in an organization.help in operational control, enhancing efficiency, focus on internally available information and assisting with structured decisions.
Some of the widely used applications of Management Information Systems are:
Budgeting Systems: This system help in creating the budget reports
Production Schedules: This system facilitates drafting the production schedules and managing the production.
Sales Management Systems: This system helps in managing the sales by keeping a track of all the sales and transactions done.
A decision support system or DSS is a type of knowledge-based system used majorly by senior managers that help in knowledge creation and its implementation in an organization. These systems are majorly used for analyzing existing information and making decisions based on it. These types of systems are usually interactive and used for solving unstructured problems. They provide access to analytical tools and databases and also support the interchange of information across the organization.
Some of the common applications of Decision Support Systems are:
Computer supported cooperative work
Group decision support systems
Financial planning systems
Logistic systems
Executive Information System
Executive Information Systems are primarily strategic level information systems that assist executives and senior managers to assess the circumstances in which the organization functions, identify long-term trends and plan the right course of actions. The information available through such systems is usually available from internal and external sources and most of the times unstructured. Executive Information Systems are developed in a way that they can be used directly by executives without any intervention of intermediate employees and can be easily customized as the preference of the user.
Some of the common applications of executive information system include:
Government policies
Technical reports received from consultants
Retrieving information of competitors
Expert Systems can be regarded as a program that helps computers make decisions in a similar fashion to how experts in a field take decisions. Its primary purpose is to formalize expertise and make sure that it is available for similar and repetitive types of business decisions. It majorly uses AI for deriving knowledge out of the available information, beliefs, existing theories and prior experience of managers in different business related activities.
A few common applications of expert systems are:
Finance and Accounting: Expert systems can be used for selecting various predictive models and offering tax advice.
Marketing: Expert Systems can also be used for determining sales quotas and replying to queries of customers.
Office Automation Systems
Office Automation Systems collaborate computer, telecommunications and office equipment technologies for enhancing the execution of business functions by improving productivity, effectiveness, and prevailing working conditions of the office. The major concept of office automation involves application of computers as well as communication technology for enhancing the efficiency and productivity of all levels of employees starting from clerical position to executive position.
Some of the common applications of office automation systems include:
Preparation of document
Communication and scheduling
Data analysis
Information consolidation