Use These 5 Special AI Art Generators to Create Unexpected Images
AI art tools are all the rage these days. Say what you will about these tools – if used well, they can definitely change your workflow for the better. By using them to enhance the brainstorming and experimentation process, creatives can push their imagination further.
Aside from the text-to-image generators that have entered the mainstream like DALL-E and Midjourney, did you know there are AI art generators that produce highly specific images? In this blog, we'll introduce you to five of these special AI art generators that you can use for a variety of creative projects and content.
1. Dream by Wombo
Dream by Wombo is an AI text-to-image generator that produces paintings in seconds from your text prompts. Like most text-to-image converters, it can generate artworks from your text descriptions. It also gives you preset art styles to choose from to better achieve what you have in mind. Got a specific image you want to reference in your AI art? Upload your pegged image to accompany your text prompt and let the Dream AI generator bring you closer to your vision.
2.  CF Spark Transparent PNG generators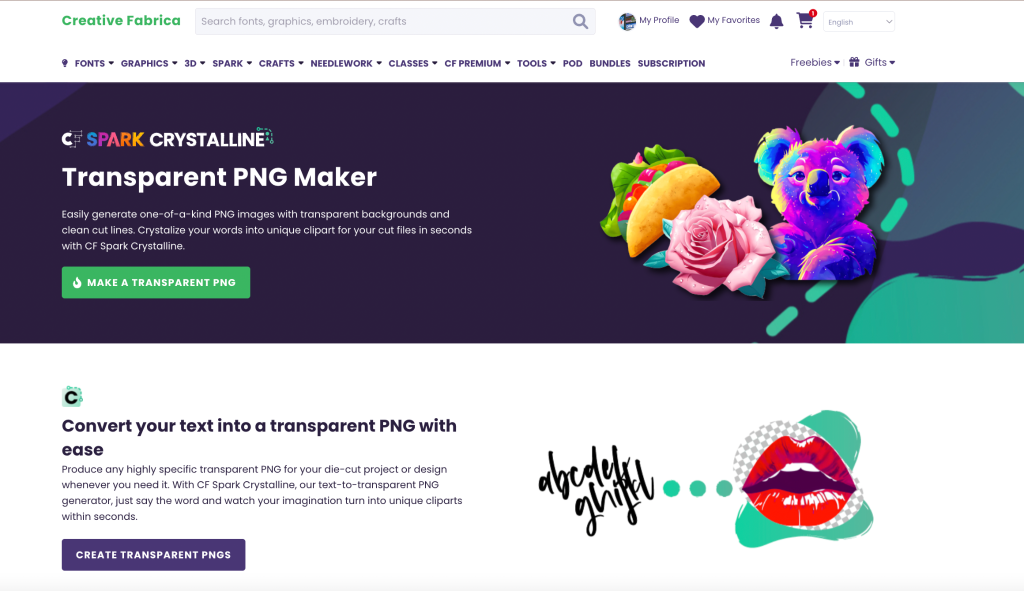 Creative Fabrica has a powerful suite of AI tools, called CF Spark, including text-to-image generators, a pattern generator, different text generators( and much more!) aimed at creatives of all stripes. What we find unique in their suite are the two transparent PNG generators: CF Spark Crystalline and CF Spark Sketch.
CF Spark Crystalline produces clip art PNG files with transparent backgrounds in various art styles. CF Spark Sketch, on the other hand, generates pencil-drawn transparent PNG images. Both image generators produce AI clip arts that come with clear cut lines, making them ideal to use for die cut projects including stickers and decals as well as many graphic design projects.
3.  CF Spark ImageMix
CF Spark ImageMix is a unique image generator that can help you create themed images inspired by a single artwork. You can use it as an image remixer extension in tandem with the other CF Spark art tools, or upload your own image to make variations of. Using this tool, you can have fun reimagining a single image into 12 variations, incorporating themes or elements from the original.
4.  Starry AI
If you're an NFT artist or an aspiring one, you can amp up your NFT art workflow with StarryAI. Creating NFT digital art with StarryAI, you can produce 5 watermark-free a day with the app, increasing your crypto income potential in the marketplace.
5.  MyHeritage AI Time Machine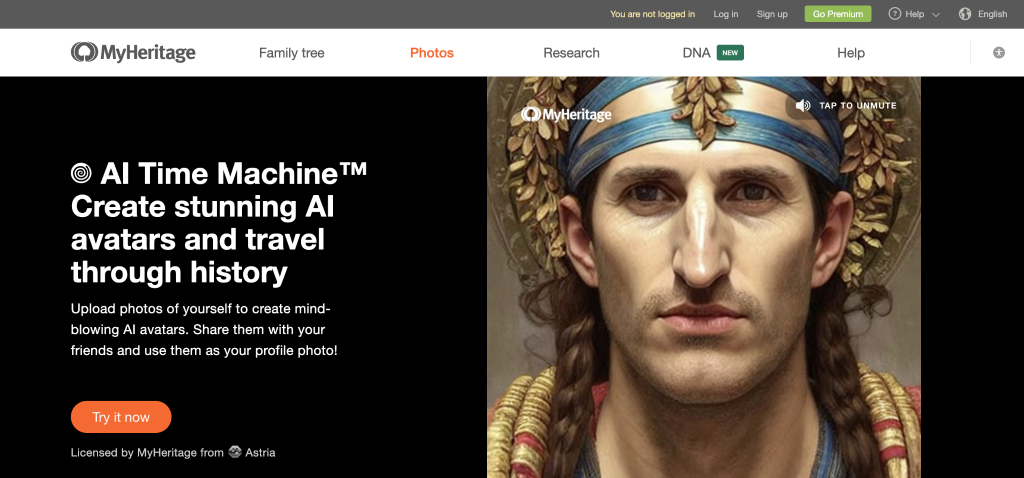 The AI Time Machine is a unique AI art generator extension by MyHeritage. It generates hyper-realistic photos or avatars from the prehistoric ages to the age of space exploration – based on your selfies. You can now visualize exactly how you would've looked like in the medieval ages or if you were an astronaut. To use the AI art tool, you will need to upload 10 to 25 images of your face (or anyone who wants to have their avatars transformed) taken from different angles.
Maximize AI Tools to Jumpstart Your Creativity
As a creative, you should be open to different innovations and see the opportunities they offer. These AI tools will not only help you experiment with your wildest ideas and hasten your workflow; they can also support you as you try to work through and create even on days when you feel uninspired.