What to Include in Cost Management (Doing for the First Time)
Introduction
Projects are essential for businesses to grow in the industry, increase their brand awareness, and reach more customers.
That's so true, but when you start a project without going through deep research, you never know whether the project is feasible or not. Though many other factors depend on a project, what matters from day to last is project cost.
In every phase, you have to cross-check whether your process never runs out of the allotted budget. That's how crucial is project cost management for every project to succeed in a highly competitive project world.
In this blog, you'll learn about what to include in Project Cost Management, even if you're doing it for the first time and looking for how to prepare for PMP exam in the first place.
What is Project Cost Management?
Project Cost Management is the process of estimating, budgeting and controlling the project's cost throughout its project life cycle to keep everything under the allocated budget.
For a project to be successful, there are a few hypotheses it has to follow:
The deliverables must fit the requirements and scope of the project within the budget.
All the project works and schedules must be over within the schedule planning.
Schedule checks at a regular interval to ensure that the project remains within the budget.
The project must be maintained and based on high quality from day one to the last day.
From here, you can predict how essential it is to have project cost management and its role in making the project highly successful.
No matter the outcomes, uncertainties you never know and when they will arrive, and you have to remain prepared for it all the time. But what matters the most is if everything falls within the budget, that gives you higher ROI at the end.
Why? Here are a few stats that will put you in the thinking about project cost management severely. And that's something coming from PMI: 14% of the IT surveyed projects fail in the first attempt regardless of domains, and only 57% of projects finish within the initial budget. In contrast, others consistently exceed no matter what is the initial allotted budget.
That's okay, but being an experienced project manager or taking your first step as project manager, you want the whole thing to be correct, if not perfect at least. Because being wrong is negative, and you want to end it positively.
That leads you to want to know what you should include in your project cost management or what will make project cost management complete. And that leads to:
Four Steps That Are Highly Essential In Project Cost Management, And That You Should Have Them:
Project Resource Planning:
The first step in project resource planning is identifying the resources that will make the whole project complete. And always remember that resource planning is done much earlier than actual project work. And for that reason, project managers must break the entire project into small projects, a.k.a. Work Breakdown System, and allot a budget to each mini process.
Adopting this approach breaks the complicated project into more straightforward and doable tasks with lower risks with available inventory and resources.
Few pro tips:
Consider all the available resources and data, such as past data, to understand it in concrete ways before assigning, and take the help of SMEs to plan the whole thing when you do it for the first time.
Cost Estimation:
It is a highly essential process, and your preliminary step is to estimate the total cost involved in each process by breaking it down into small chunks of work. So that you can have an overall idea of what the overall budget and maximum limits should be.
And a few things you can always consider are:
Requirement of resources and their prices
List of assumptions and potential risks
Earlier reports on projects and industry benchmarks
Although, it's a highly essential step in project management and arguably the hardest part in the whole process to estimate the project's total cost considering all the fixed and variable costs. Therefore, when you have the data around you, it will be easy to make your final decisions.
Project Cost Budgeting:
As a project manager, your work is not over with cost estimation only. Your work actually starts from there. It's the process of fund allocation for a specific time. Budgeting creates a baseline to understand whether the project is sustainable or not. As it's tough to measure in the middle, every performance is an opportunity to assure that funds and processes are in safe hands.
Another concrete reason is project managers only have the limited allotted budget with them, and they stick to those things where they can expect future cash flow.
Project Cost Control:
Once the cost budgeting is over, the next crucial step is to control the allotted project cost, so there is no overspent in budget. So, in other words, having cost variance over the baseline so that you can always track the budgets when it's going higher or lower.
With regular reporting and maintenance, you can always track what's happening there and how safe it is based on financial concerns. Therefore, your project cost management will be highly successful by having a baseline of cost sheet and based on performance quality.
Final Words
From the most challenging part of the project to estimating the budget and breaking the tasks into smaller parts, project cost management plays a vital role in the project's success. This blog gives you a fair idea about the four categories of project cost management and what you should include in your project, even if you're doing it for the first time.
Author Bio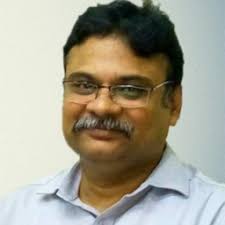 Senior Data Scientist and Alumnus of IIM- C (Indian Institute of Management – Kolkata) with over 25 years of professional experience Specialized in Data Science, Artificial Intelligence, and Machine Learning.
PMP Certified
ITIL Expert certified APMG, PEOPLECERT and EXIN Accredited Trainer for all modules of ITIL till Expert Trained over 3000+ professionals across the globe Currently authoring a book on ITIL "ITIL MADE EASY".
Conducted myriad Project management and ITIL Process consulting engagements in various organizations. Performed maturity assessment, gap analysis and Project management process definition and end to end implementation of Project management best practices