Why Choose Virtual Offices in Atlanta To Create Mailing Address?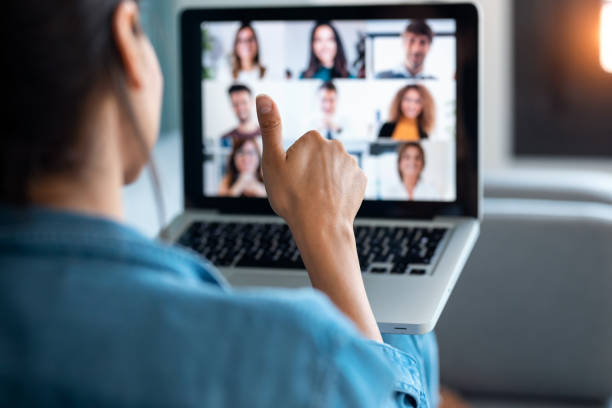 Whether you own an online business or started working from home, you will hit a roadblock, i.e., you need a professional mailing address. At first, you might think of sharing your home address which is unprofessional and not recommended. While looking for options, several things can pop up, including a private mailbox, virtual mailroom, and the most efficient choice, virtual offices in Atlanta.
This article will mention why opting for virtual offices as a route for your business is a good idea. Let's begin.
Virtual offices in Atlanta Saves on Cost
The option of virtual offices is ideal for businesses that want an office space and a physical address but don't have any. It is much cheaper than leasing or purchasing a physical office. In fact, these spaces are projected to reap $700 billion in savings for the business economy. Unlike buying a space, virtual offices can save on things like:
Rent and utility bills

Office supplies

Upkeeping the space
With virtual office space for rent in Atlanta, the lease cost is nowhere near buying a space because you aren't occupying any area, and basically, there is zero cleaning cost. However, you still have to pay for the supplies, but there is no cost on desks, chairs, or other standard equipment.
A Way to Hide Your Home Address
The virtual offices in Atlanta, GA, protect you from disclosing the personal home address to the customers. Even if you don't have any mail deliveries, you'll still need an address. According to Law, businesses cannot send out emails without a legitimate address. Also, if you run email marketing campaigns, you'll need to add an authentic address in the CRM system. This way, you don't have to give up your personal address to the public by choosing a virtual office.
Office Spaces in Atlanta Builds Credibility & Trustworthiness
Hundreds of businesses are popping up every day; however, not all of them are genuine. In fact, consumers are becoming more and more aware of untrustworthy companies as they become active participants. Rather than blindly buying anything, they look for credible organizations they can relate to and trust.
With a professional address with spaces like Nexus 1201, you show the customers that they are the real deal for you, building your credibility and trust. If you still have doubts, take a moment to think like a customer. Who will you trust more?
A company with no address and phone number, or

An organization with online space, professional address, and contact number
A Strong Professional Impression
Tying with improving credibility, choosing office space for rent in Atlanta for mailing addresses creates a good, all-important professional image. People make a purchasing decision while keeping their security a priority. Hence, you show them that you can be trusted with this selection because you have invested time, money, and effort to get a safe workplace.
Allows You to Choose A Location
Many virtual office spaces can allow you to set a location of your choice. It means, if you are targeting a specific area, you can put your business right there, close to your customers. With the presence in the same vicinity, people can easily relate to you and feel more similar. It helps to increase their trust in your services.
A virtual office in Atlanta is an excellent solution for those who don't have any physical address. Not only do they give you a professional-looking address and a number that adds to your authenticity, but they also offer several other features that can help your business operate smoothly.
Frequently Asked Questions
How do I create a virtual office address?
Luckily, it isn't a difficult task to create a mailing address using virtual offices in Atlanta. Follow these simple steps:
Find a virtual office solution.

Choose a physical location for the address.

Choose & customize the service you need.

Purchase the service.
Where do I get a virtual address?
There are various ways businesses can use to get a virtual mailing address. They can either choose a virtual mailroom, private mailbox, or rent a virtual office in Atlanta.
Do I need a virtual address for my business?
If you want a credible and trustworthy image for your business, getting a virtual address becomes essential. Plus, it helps you hide your personal address from the customer while maintaining your integrity.