10 Possible Aspects for Extensive Explainer Video Needs
In today's world, while technology continues to rule the world, people are hungrier for knowledge and easy-to-digest pieces of information. Explainer videos are the new trends when it comes to an effective marketing plan. They are engaging, short, informative, and can break down chunks of information from a more comprehensive concept.
Since they are light and entertaining, more and more businesses are taking advantage of what they can offer and their benefits. As they are highly effective, there are vital factors that every explainer video must include to ensure optimum quality in a bite-sized marketing approach to your target audience.
What Are The Vital Qualities Of An Excellent Explainer Video?
Explainer videos are versatile and flexible. Whether you're a small startup biz or an advanced, stable large corporation, video content in the form of explainer videos can help you effectively explain everything your potential customer needs to know about the product or service you offer.
As an enterprise, you can quickly post and share video content on various social media platforms to reach a wider audience regarding the new product or service that you offer. Even non-profit organizations use explainer videos to describe complex challenges of what they are trying to address. With the convenience it provides, explainer video production continues to emerge and is embraced by digital marketing as a useful tool that guarantees success.
Here's are ten qualities every explainer video must have to ensure efficacy:
1.  It must contain a great script.
To ensure your explainer video relays the message you want to address for your target market, it must have a good script. This answers all the questions to establish your goals: solutions, issues, and the perfect tone. Once you have come up and created a good script, then you can work with actual words.
2.  Must be on-point.
Your target audience checks your video because it piques their interest in what's in the box. People nowadays want precise details related to concise messages and confidence. No need for sugar-coat messages and be on point. It's more effective than you can think of.
3.  Knows your target audience.
Every element included in the explainer video must be related to your target audience. It would be best if you determined who they are as it's rare to have a general audience where you try to target everyone. Remember who they are: interest, background, gender, age, or technical knowledge for every decision you make.
4.  Effectively communicate your brand value.
Listing product features for your explainer video is like staying in your comfort zone. Your target audience's to understand how your product will impact them. Tell them the particular benefits they can expect.
Give samples of how to use the product or service. Showcase the advantages of how the product will empower your customer.
5.  Be fun.
Explainer videos must be simple, short, and straightforward. Viewers want the synopsis and not the whole notes. Maintain a light and enjoyable tone and include several strategically selected bells and whistles to ensure your audience walks digesting your key message points.
6.  Think visual.
While your business core message is vital, it must not be the only element present in your explainer video. Think about how you can showcase that message through visuals. Your audience will surely appreciate and build engagement with your target audience through stunning and catchy videos.
7.   Utilizes an excellent narrator/voiceover/font.
Without a great voiceover or narrator to explain your video, your efforts will go down the drain. Hiring an expert that resonates with the target audience is essential. If your video features text to showcase your brand's story or message with a narrator, ensure you'll use the ideal typeface and must fit and legible with the tone, look, and feel of your explainer video.
8.   Use the perfect music.
The right music on your video explainer triggers your audience's mood and mindset. Folksy music elicits fun and whimsical feelings, while epic orchestral music activates a dynamic sense of excitement. If you use ambient tones, this draws curiosity and wonder.
Light electronica relays intricate thought and technicality. Music works wonders on every video content and dramatically affects your audience's feelings.
9.  Compel shareability.
With a great thing you find on the internet, your target audience would want to share it with someone. If the explainer video is enchanting, easy-to-digest, captivating, or charming, it must be shared with someone else.
10. Includes a CTA.
You need to include a prompt that nudges the audience to visit a website. If you put your best into what you do, there's no need to be desperate and beg people to check you out. Once the video is finished, think of better ways that allow your audience to act or feel and give tools that they can follow through.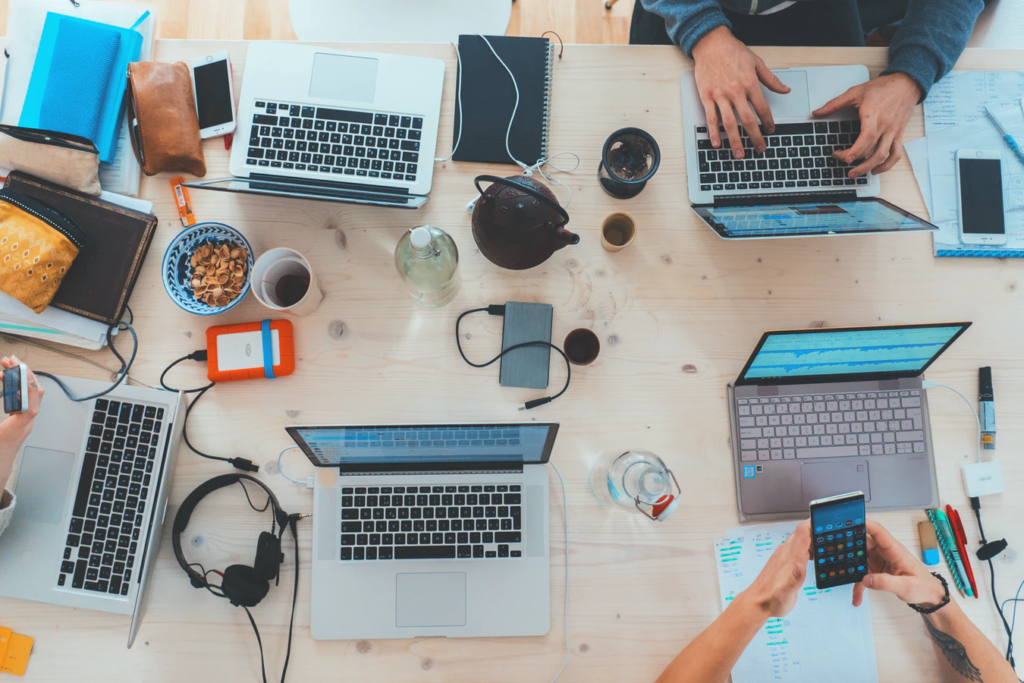 What Must Be Included In Your Explainer Video?
Aside from the fundamental factors an explainer video must follow, it's highly recommended that an explainer video tackle several factors using a general outline. Here's what you should include in it:
A quick overview of the product or service that you offer and what it can do.
Introduces the issue you'll want to solve
Answers to the problem with your product or service (solution).
Include a CTA (call-to-action) where they can get it for free or subscription.
Show your social proofs to gain trust like previous client's testimonials, write-ups, awards, etc.
An excellent explainer video must be specifically crafted to create engagement with your target audience by getting their attention and making the most of what you can offer. Most successful explainer video content is short, on-point, and comes with CTA once your audience is done watching it.
What Are The Different Types Of Explainer Videos?
Once you have decided to embrace this simple and effective marketing strategy that boosts engagement, you may want to consider checking which type of explainer video will fit your business needs. With guaranteed efficacy, here are the various types and trending explainer videos to check:
Animated explainer videos
Animated explainer video content is the most famous type, which offers an animation format that explains the intangible technical products like tools or software and complicated services. Several services include a few physical items making a live motion an unrealistic choice.
This type of explainer video content allows improving creativity and easy editing or updates when you need it for future adjustments
Live-action/motion explainer videos
This type uses non-animated video content that explains the product/service of your business. They are ideal for companies that offer people-oriented solutions or tangible items like consulting groups or related to the food industry.
Whiteboard explainer videos
This type of video animation rotates entirely on hand-drawn animation and erases it on the whiteboard. The format is popular because of its convenience, easy operation, and cost-efficiency. It's the most affordable type of video explainer to build.
How Long Should An Explainer Video Be?
Explainer videos are straightforward and powerful marketing tools with guaranteed success. They are 90 seconds of average length. It comes with average spectator retention of 57% for a 1 to 2-minute video. Ideally, you must keep your explainer video short, like 90 secs or less is the ideal length to explain everything you want to your target audience.
Final Word
Once you have fully understood and implemented the vital qualities of an extensive video explainer, you'll quickly harvest the fruit of your hard work. This includes increased sales or conversions, better SEO ranking with video inclusion, and improved viewers' engagement on your site or content.