Why Does Your App Needs An Urgent Push Notification Campaign?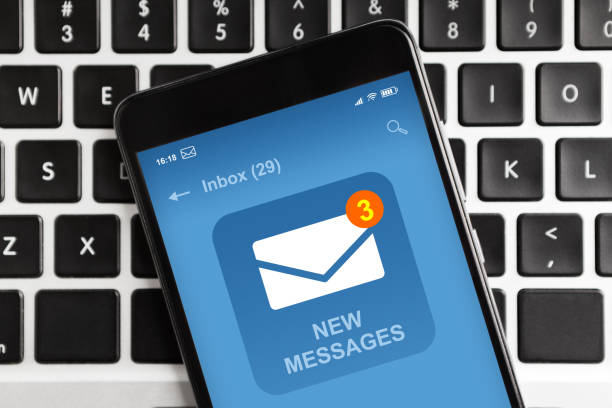 Engaging your users on your application is the most daunting task. Truly, social media and paid campaigns make the needful efforts for you. But you need the BEST, which is why Push Notifications exists in the market. 
Push Notification is an endless tactic that is easy to apply and acts as an effective marketing campaign to boost user engagement, sales, and customer retention. In short, push notification is a small tool to grab customers' attention. 
Countless companies have been using push notifications for years and enjoying their benefits till today. All you need to do is implement push notifications campaigns correctly. However, if you still haven't taken advantage of push notifications, then it's time to use them for your business. 
In this post, we will dive into the world of push notifications and why they are important for apps. Let us get started!
What are Push Notifications?
Push notifications are like short text messages that appear on the home screen of the user's phone. However, these are superior to text and email messages because of delivery. Similar to text and email, Push notifications to appear on the user's screen, but there are many differences you should be aware of.
For instance, when a user clicks your text message, it will immediately send him to their inbox, so there is no engagement. However, when users click on push notifications, they land on a website or app (you've linked to). 
This means sending push notifications to your users will be more effective than email and text. And that's the biggest reason why top marketers generate revenue with flutter push notifications.
Why do apps need Push Notifications Campaigns?
User engagement, higher click-through rate, driving user retention, and enhancing user experience are the most amazing benefits that you don't want to miss. And these are the reasons why marketers invest in push notifications campaigns.
As we said earlier, push notifications are different from text and email. Push notifications are for only those who have already shown interest in your app. The purpose of sending notifications should be actionable, which is to generate revenue.
Let us consider an example of NYkaa, a big beauty online store. Millions of people have installed the NYkaa app on their phones, which is not enough. They need frequent sales from the customers, and their push notifications work. 
One of the amazing parts of push notifications is it helps you to target different users based on their interest and activity on the app.
So, isn't that sound profitable for your app? 
5 Alerts That You Should Start Using Push Notifications Campaigns
Now let's dive into some important signs that you should start using flutter push notifications campaigns.
Unable To Attract Existing Customers
One of the hardest tasks is retaining your customers than attracting new ones. If you have tried various approaches to make the knot with customers forever, then it's time to integrate the flutter push notifications strategy into your business. When you do it correctly, you will see impressive results such as high engagement with clickable messages on your user's screen.
Let us consider an example; if your customer shops for basic necessities from your store, the chances are high that he will shop again from you. Bang on! Send them offers for the next shop, and he will indeed buy from your store. 
Struggling To Clear Abandoned Carts
If you are running an eCommerce store so, struggling with abandoned carts is common. Although, studies show that around 68% abandoned rate exists in the online marketplace. In simple words, 7 out of 10 customers leave the site by not completing the cart process. 
Sending cart emails and even offers sometimes does not give you worth. So, one of the most effective ways to cut the stress is sending push notifications to users that encourage them to shop immediately. Make sure to send a personalized message. 
You're Contributing Much Time To Creating Engaging Emails
Without a doubt, Email is one of the efficient ways to increase customer engagement. But, creating a high-quality Email needs lots of time in crafting catchy subjects, titles, and content. This will sound appealing, but there are no 100% chances it will land straight in the user's inbox. 
On the other hand, push notifications are short and precise. Most importantly, it never ends up with spam. Moreover, it contains essential elements that evoke users to know you.
Bunch of Fake Contact Information
Customers are much smarter than years back. Thus, there are chances 3 out of 10 customers give their fake contact details for the query online. Unfortunately, it means you have a 70% of chances to get nothing from your social media campaigns.
Whereas with Push notifications, you have a 100% chance to get the true results, a visitor does not provide false information. The only thing you asked is to permit you to send notifications. Once they allow, you have chances to reach them frequently. 
Your Emails Are Not Creating Conversions
It doesn't matter if you are from finance, health, beauty, or other business niches. The ultimate goal of every business is high conversions. If you're working with Email, you must see it's hard to cut the noise of failing. 
You've improved your email message many times and might implement some more tactics too. But the results are not as per the expectations. So, why worry? Get your hands on push notifications, and indeed you will get the spotlight from the customers. 
Ensure you're sending the personalized message that improves CTR and then conversion. 
The Bottom Line
Many websites are contributing to flutter push notifications, and it's becoming a necessity of digital marketing strategy as well. Now, it's your call whether you want to get started with push notifications or continue with outdated tricks. 
Suggestion- You should not wait more and try your hands on it.