20 Tasks that You Should Outsource To A Shopify Virtual Assistant
Today, Shopify is one of the top eCommerce platforms in the world. Across 10 lakh businesses trust it around the world, and it has a significant presence in 175 countries. If you own a business then you need to be aware of the trends and updates of Shopify. While hiring a shopify virtual assistant you need to take care and hire someone who makes your strength stronger and helps you in your weaknesses.
Sometimes one question comes to mind: when should one hire a Shopify virtual assistant? The answer to that question is:
1)     If any task or job requires specific talent or expertise.
2)     When your overhead expenses are increasing
3)     When your sales increase. Because as the sales increase the requirement of manpower also increases.
4)     When your time is consumed by only administrative tasks.
5)     If you are taking a lot of load on yourself.
In all these conditions, it is advised to hire a Shopify virtual assistant for your business.
In this article, we will tell you about 20 tasks that you should outsource to a Shopify virtual assistant services.
Tasks that you should outsource to Shopify Virtual Assistant
1.     Account Setup
If you don't have your Shopify account, you can use a virtual assistant for Shopify for it. Adding items, uploading images, filling up descriptions, and categorizing everything are all part of the account setup.
2.     Web Design
Web design is a very important task. It can build your brand identity very well. So, for web designing, you should hire a web designer. The virtual assistant will take all the care of your Shopify store.
3.     Product Listing
Online shoppers are very smart and they want to find and order their product/service fast. They don't waste much time on that thing thus it is important to smartly and effectively list your product. The Virtual Assistant (VA) will list your product in the right category and in such a way that the customer finds it easily.
4.     Logo Designing
A logo is used to differentiate your brand from others. It creates a unique identity for your business and thus it is very important to have a good logo for your business. With the help of a logo, the customers can easily identify your brand.
5.     Content Management
Today, "Content is the King". Every business should have top-quality content. And, content managers are experts in it as they are very creative and analytical. Thus, you should outsource content or content management to VA's for your Shopify website.
6.     Content Writers
Content Writers play a very important role in today's world. They craft beautiful content which catches everyone's eye. Thus, you should hire them for your Shopify website. They can make content for your home page, landing page, blogs, posts, etc. Thus outsource content writing to a shopify va.
7.     Proofreading and Editing
To keep the quality of the content high, proofreading and editing become important.  Any errors in content can be rectified with the help of proofreading and Editing. Thus, va Shopify for proofreading and editing becomes inevitable.
8.     Keyword research
Keyword research is important for the website to rank higher. There are various tools that are used for keyword research. So, hire a shopify virtual assistant who is profound in keyword research.
9.     Photography
Product Photography is very much in trend nowadays. If the photos of the product are attractive then there are high chances of customers buying that product. Shopify has its own image specifications, so do outsource product photography to Shopify virtual assistants.
10.  Video Making and Editing
Through videos, the customers get to know clearly about your product and thus you should produce good quality product videos. It will help you in increasing the sales of your product.
11.  SEO
SEO helps to rank your website. If your content is good but SEO is not there then the content will not be of much use. If SEO is not there your website will not come in search results and people will not know about that content. Hire a virtual assistant for Shopify for SEO purposes.
12.  Link building
Link building is like SEO only. Link building is used to drive organic traffic to your website. You can outsource this task to va shopify.
13.  Social Media Management
Today, almost everyone is on social media and thus social media becomes important for product marketing, and also it is very much in trend. Thus, you should outsource social media management to Shopify VA and pay attention to the main things.
14.  Order processing
Online shopping is popular because it is easy to do. Thus, you should make sure that all the orders are processed in the right way and delivered on time.
15.  PPC
PPC campaigns are also important along with organic marketing. So, you should hire an expert shopify va to manage your PPC campaigns.
16.  Lead generation
Lead generation is important for sales conversion. If lead generation is more than the chances of lead conversions are also more. Thus, it should be outsourced to experts who know about it.
17.  Customer Retention
Customer Retention is important for constant sales of the products. Thus, you need to hire shopify virtual assistant for it.
18.  Inventory Management
Inventory Management is an important task but it takes a lot of time. So, you can just outsource it and let the Virtual Assistants take care of it.
19.  Graphic Designing
Graphics are important to catch the eye of the customers. Graphics have the ability to talk about a brand and communicate its message.
20.  Email Marketing
Email marketing can really increase your sales if done properly. Experts can help you in this task, so simply just outsource it and enjoy the benefits.
Conclusion
These are the 20 tasks that you should outsource to a shopify virtual assistant. These are the tasks that need expertise thus these should definitely outsource and let them be handled by experts. If these tasks will be handled by experts then they will be of the best quality. And, also your time will be saved which you can use in other important tasks where your presence is required.
Author Bio: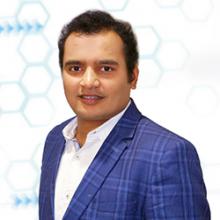 Harshal Shah is the CEO of EcomVA. He has an overall experience of more than three decades in the E-commerce industry. His area of interest lies in writing fascinating pieces of content on topics relevant to growing E-commerce businesses with virtual assistant services. He wants to ensure that readers get acquainted with virtual assistant services for growth hacking E-commerce businesses so that we can build a technology-driven world for the future.