4 Ways To Arrange Money When Building A Gaming Setup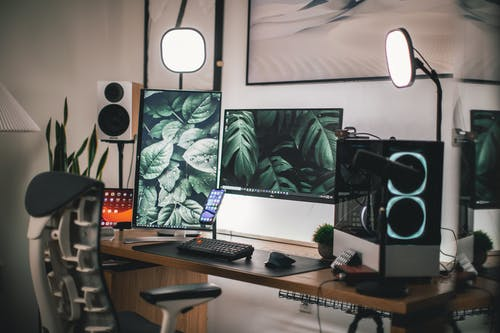 Nothing is more fun than playing your favorite games with your friends on a PC. No matter how amazing the gameplay is on consoles, choosing a PC for your gaming needs is still considered the best option by many people worldwide.
But what if you want to build an amazing Gaming setup and don't have money to build one? The problem is that a gaming setup can cost a ton of money, and you have to ensure that you don't start selling your items of essential use to buy yourself a gaming PC. Keep reading this article as we are going to share with you the four actionable ways of raising money for your gaming setup!
1. Get a loan
The easiest way of buying your gaming setup is to get a loan. Borrowing some money from a trusted resource never goes out of fashion, and doing so allows you to stay in control of your financial decisions. A better option is getting a loan from someone in your friends and family, but what if you can't find one?
You can think about fixed rate loans in such a case. These loan plans are amazing as they can help you get the money for your gaming setup without putting yourself in problems.
2. Become a tutor
Most of the gamers are also nerds, right? If the same is true about you and you love studying things in great detail, then a great way of raising money for your gaming setup is to become a tutor.
Tutoring jobs are readily available in the market. You don't have to come up with an outstanding CV or nail some great tests and trials before you are chosen as a tutor. If you have a proper degree and can deliver your concepts to your disciples, then becoming a tutor will help you raise money for your gaming setup in no time.
3. Start freelancing
Most passionate gamers have a knack for tech and can solve the problems that might keep business owners having no information about IT awake at night. If you happen to have some amazing skills in demand in the market and you don't want to spend all your day working at an office, then freelancing is the best way to get money for your gaming PC.
Freelancers are always in demand as they provide their services at affordable prices. You can become a freelancer using any of the famous freelancing platforms, and in case you don't have any skills as of now, you can learn a couple of skills to kick off your freelancing journey.
4. An ecommerce store
Most people now rely on online stores for everything from grocery shopping to buying niche items. If the world of online shopping fascinates you, then the good news is that you can make money for your gaming PC with an ecommerce store. Setting up an ecommerce store is not so difficult, and once in place, it can help you make great money – provided that you follow the right strategies.