4 Ways To Improve Website From UX:

UX stands for User Experience. The user shows the feedback or behavior while he/she accesses a website. It is affected by numerous factors, from website design to design. User experience defines users' particularities of your website or other applications based on how easy, convenient, and pleasant it is to use. With UX, you can form a more desired place to interact with your users with their feedback. This helps you lower the friction between the user and the application. If users find it relevant, then there are more chances for your website to grow, and more products will be sold. The more the site will be easy to navigate, the greater will the traffic and outcomes.
Why is UX important?
When you improve your UX, you guide your audience towards a better source. By this, customers encounter less resistance on their way to make a purchase.UX turns prospects to leads and leads to customers. Once the candidate is interested in your blog, he/she will proceed to sign in and by which a charge is generated. You can start nurturing that customer toward a purchase by providing tips, advice, discounts, and free tools. If you do not focus on the lead, he/she might lose interest in your product. An expert said, "Businesses need to drastically change to deliver value for users earlier, faster, and more clearly." Suppose your website doesn't give what a user expects, then you will likely lose revenue. Nowadays, brand credibility and recognition are one of the main factors. Failing to publish testimonials and other evidence of brand popularity can hurt you and your application. One mistake can lead to destruction. User experience is necessary because it intimates insights into what customers want and expect from your application. Failing to deliver can prove disastrous for your brand, so you have to be active and pay attention to the smallest details as well as the big boom.
4 Ways to Improve Website from UX are:
●   Different CTA's :
The marketing campaign should always have a well-illustrated purpose. Many developers put CTA at the top edge, which makes it confusing, and the user doesn't know what you are asking for. If you have a long blog, landing page, sales page, adding intermittent CTAs can boost conversions. Make the CTA keywords stand out with the help of web design elements. Always try to create a sense of urgency while composing keywords. Add pricing details if necessary. Make CTA according to the customers. Emphasize the ease of clicking on the CTA to improve user hesitation.
●    Mobile optimization: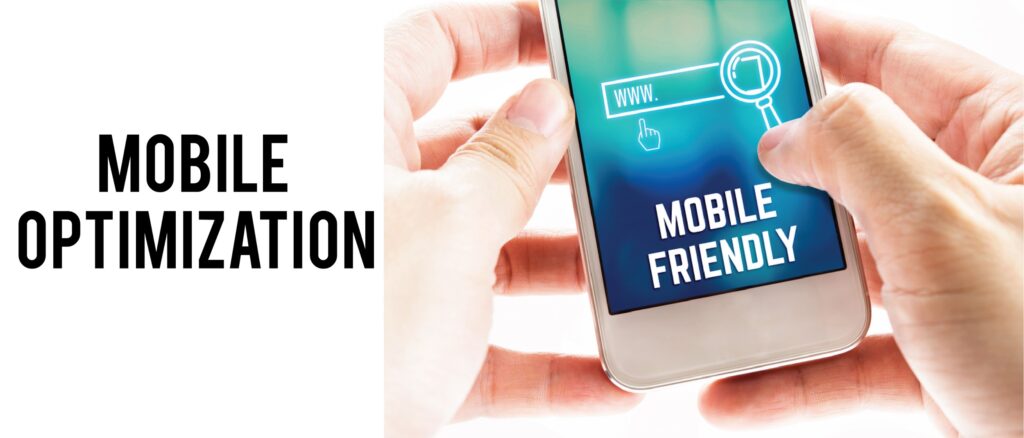 The number of small users increases day by day, and stats show that they will improve. Because of this, website operators should prioritize optimizing their content for all devices, particularly mobile phones. Optimizing your website for mobile use can significantly boost your website, which is only one of the many benefits of mobile optimization. Also, mobile-first indexing, the practice of ranking websites according to their mobile-friendliness, is significant in pursuing a mobile-friendly website.
●   Make it Simple and Distributed:
Simplicity is the ultimate satisfaction. If you think displaying excessive designs and elements on your website will attract more customers, sorry to say, but you are wrong, as it's the complete opposite. Every detail on your website should have several distinct areas on which users might be clicking. The steps you should take care of are:
Focus on CTAs
Try generate conversations
Increase loading time
Make it appealing
Modifiable
●      Identify Design Needs:
Try improving the website's navigation tools. Every user wants to know what they are searching for, so they keep looking on search bars. It lies behind the proper use and design of your website's search bar. Users and search particular keywords that'll lead them to an article, news, image, or product of related topics. They are also useful in E-commerce development. Keep looking for minute designs on your pages and make them attractive with different designs and effects. If you don't impress your prospects with quick action, kind treatment, and helpful tools, they'll defect to the competition.
Conclusion:
It isn't easy to know what your users want and expect from you and recognize their needs, behaviors, and decisions. If you adopt those same priorities, UX will become more apparent. Hopefully, by applying these ways to improve the user experience, making your clients happy will become a piece of cake. This will help you excel in the most crucial E-commerce Website Development tips.
Author's Bio:
Name: Nandini Agarwal
Designation: SEO Executive
Nandini is currently serving as SEO Executive at E-commerce Website Development Services providing company.She handles all SEO related work.She is passionate and looking forward to serving the best.