5 Legendary Escape Room Video Games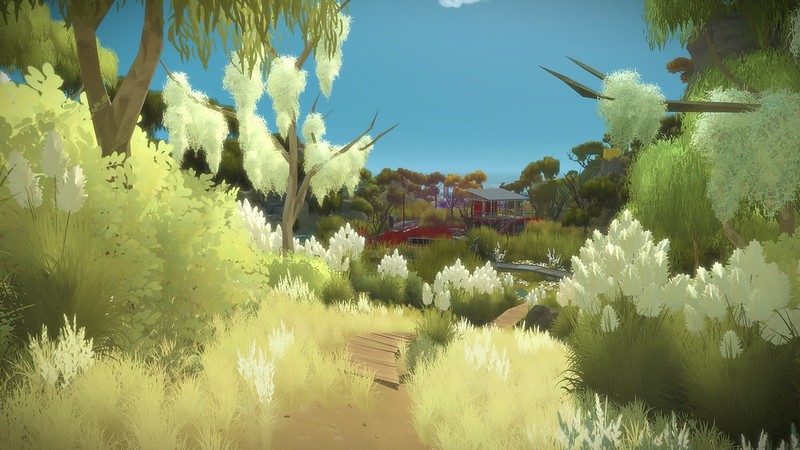 Escape rooms are quickly taking over the entertainment sector. Not only are they quite popular in the form of virtual escape rooms and board games, but the concept has also become popular in movies and TV Shows as well.
But one of the most influential industries where escape room has managed to creep into is the Video Game Industry. The gaming Scene worldwide has become hugely popular, with a lot of youngsters spending huge amounts of their time playing these games.
How do escape rooms influence Video Games?
Escape rooms are real-life role-playing games. They are a blend of immersion, amazing themes, puzzles, riddles, and much more. These characteristics are hugely popular among video games.
Let us look at 5 such legendary escape rooms that you can enjoy from the comfort of your home. After all, video gaming in your home feels much better right?
1. The Witness
So our number one pick is the super popular 'The Witness.' The witness has become hugely popular among video game fanatics due to its immaculate settings and gameplay.
With tons of puzzle elements and a story, you will surely be stuck in this challenging game. Escape room enthusiasts will find it quite an interesting game to play.
2. The Room
Our number 2 pick is 'The Room.' The room is you're not familiar with it is one of the first escape room-themed games to come out. The game has been inspired heavily by escape room design.
However, The Room doesn't follow the standard escape room protocol. The game is intricately designed for players to actually break into a ton of stuff to figure out clues. There is a room, but you will be inspecting the objects in the room rather than breaking out of the room.
3. The Zero Escape
This escape room-themed game takes inspiration from one of the greatest movies ever made, The Saw. That movie has inspired the whole escape room industry, so it's not a surprise if it inspired video games as well. You, as the player, must find your way out while you solve puzzles.
This Thriller/puzzle game features a lot of puzzles that endanger the player's life, as was depicted in the movie. If you are one of those people who are a fan of the film or were interested in escape rooms because of the movie, then you should definitely check this one out.
4. The House of Da Vinci
The House of Da Vinci has a good enough story for the game to be interesting. The player is put into the shoes of an apprentice who works with the legendary inventor Leonardo Da Vinci Himself!
There are tons of puzzles as well as a variety of different rooms to explore. From puzzles based on physics to hidden items, the game is quite interesting and worth checking out.
5.   Myst
Myst is one of the oldest games you will ever play in this genre. The adventure puzzle game has inspired the whole puzzle genre in the video gaming industry. But do not look down on this game, you will be really challenged while playing this game.
If you are an escape room fan, you should definitely check this one out. There are a lot of puzzles involved, and the game has gotten regular updates to make the game less janky than a lot of 90's games.
Conclusion
Escape rooms have become quite popular with the younger generation. While most older players prefer physical escape rooms, the video game industry has bought that experience directly to our homes.
These 5 legendary escape room-themed games are definitely worth checking out. You will surely be entertained for a long time with these games.
Author Bio: Sophia Scott is a content creator at escaperoom.com. She's a passionate young woman, mother to an amazing nine-year-old, and an avid reader. Over the years, writing has helped her explore and understand the world as well as her own self. She loves to travel, meet new people, and spend quality time with her daughter.