6 Effective Ways to Generate Leads with Content Marketing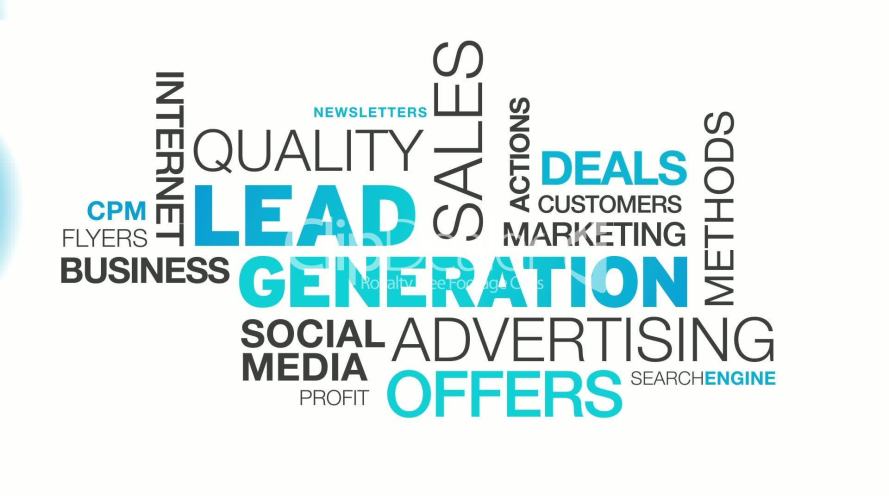 Whether you're running a startup or multi-million dollar business, lead generation is one of the most significant business goals if you're looking to achieve growth.
However, due to the ever-growing competition and evolving marketing dynamics, many businesses find it challenging to attract a sufficient amount of leads.
Still not convinced why lead generation is crucial for your business? Here's what you need to know:
According to a survey by the Content Marketing Institute, around 85 percent of B2B marketers said that lead generation is their most critical content marketing goal.
Research by the B2B Technology Marketing Community discovered that increasing quality leads is the topmost priority for around 68 percent of B2B marketers.
Bright Talk revealed that around 53 percent of marketers spend at least half of their budgets on lead generation.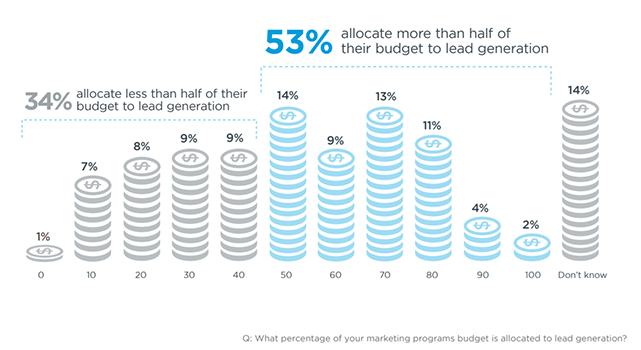 This proves that you should pay extra emphasis to your lead generation strategy. However, generating leads can be a tricky feat. According to a study conducted by HubSpot Marketing, 61 percent of marketers ranked lead generation as one of their biggest challenges.
Are you, too, wondering how to generate leads effectively?
The simple answer is by leveraging content marketing. This is because content helps educate your audience and establish brand awareness, thereby increasing your lead generation ratio.
Not sure how to go about it? Don't worry, we've got you covered! We've curated a list of 6 effective ways that can help generate leads with content marketing:
#1 Offer Lead Magnets with Facebook Ads
It is no secret that Facebook's advanced advertising technology has made attracting qualified leads much easier. This is because Facebook uses its ocean of data to predict its users' buying habits and show them ads accordingly. Besides this, the good news is that Facebook provides insights on ad campaigns, thus helping you target leads in a better way.
However, it is critical to note that if you want to achieve success at Facebook advertising, you should ensure that your ads' content is as natural as possible. Besides this, you should add valuable lead magnets in your Facebook ads for enticing your target audience.
Some of the content types that can serve as effective lead magnets in your Facebook ads include:
eBooks
Webinar Replays
Industry Reports
Whitepapers
Video Courses, etc.
If you're looking to get more information regarding Facebook marketing tips, you should check out expert Facebook marketing tips for 2020.
#2 Leverage Guest Blogging
Another popular technique for lead generation is guest blogging. Research shows that the number of bloggers in the US is expected to grow to 31.7 million. This is because guest blogging allows you to convey your brand messages effectively, thus attracting your intended audience to convert.
Still not sure how can guest blogging complement your lead generation goals? Here's what you need to know:
It provides instant exposure to the target audience.
It helps encourage social media shares, thus improving reach and conversions.
It allows you to improve your online authority.
It allows you to build credibility among the intended audience, thus shortening your sales cycle.
So, if you're looking to achieve skyrocketing conversions through content marketing, you should definitely add guest blogging to your digital marketing plan.
#3 Unlock the Power of Webinar Marketing
Many businesses host informative webinars for generating qualified leads. This is because webinars help ace your content marketing goals. A study conducted by the Go to Webinar revealed that a single webinar can help your business get between 500 to 1000 leads. Similarly, another research by the Optin Monster identified that 58 percent of marketers use webinars as a promotional tool.
These studies prove that webinar marketing will not just help improve your brand image. Instead, it will help you in generating qualified leads for your business. All in all, for hosting an effective webinar, you need to plan and promote it well.
Unsure how to conduct a successful webinar for generating high-quality leads? Here are a few expert tips that can help engage your audience:
Make sure that you choose an attention-grabbing title for your webinar.
You should choose a highly specific and relevant webinar topic.
One of the best practices is to add enticing visuals for attracting and retaining your audience's attention.
Select credible speakers for your webinar.
Pick the date and time for your webinar wisely.
Always keep a question and answer session during the end of the webinar to avoid any confusion.
 #4 Optimize Your Content for SEO
According to a study conducted by HubSpot Marketing, 64 percent of marketers actively invest in Search Engine Optimization (SEO) because it is an evergreen marketing strategy that helps build trust and improve lead generation considerably.
Apart from this, SEO and content marketing combined can help improve your online visibility. Not sure how to optimize your content for SEO? Below are a handful of tried and tested tips and tricks that can help your content appear on top of search engine results.
Add high-volume keywords in your content.
Write unique and high-quality content for your website.
Don't forget to add relevant and unique Meta descriptions for every web page.
Optimize the length of your blog posts based on the best practices.
#5 Ensure High-Converting Landing Pages
It is an undeniable fact that landing pages one of the most essentials elements of your inbound marketing strategy. Past research indicated that businesses that have increased their landing pages from 10-15 had experienced 55 percent growth in the ratio of the leads. Therefore, you can generate a sufficient amount of leads by optimizing your landing pages for conversions.
For example, the landing page below has a clear flow of information and a clean design for encouraging its visitors to sign up.
#6 Hire an Expert
It is true that content marketing can help you generate leads. However, it is critical to note that high-quality lead generation isn't a piece of cake, especially if you're operating in an intensely competitive market. Moreover, with the changing consumer tastes and preferences, content marketing best practices keep on changing as well.
As a result, one of the best ways to excel at content marketing is to hire an expert that can help you achieve promising lead generation results.
The Final Words
In a nutshell, content marketing should be one of the most important foundations of your digital marketing campaigns. For this reason, you should experiment with the above-mentioned marketing tricks for generating high-quality leads for your business.
AUTHOR BIO
Mary Warner is an enthusiast blogger. Her compelling research and communication capabilities exchange offerings that have value for the reader. Her passion for writing has been an ever-evolving affair. She loves to share her views related to latest trends in marketing, technology, ecommerce, and the like.