7 Marketing Tools to Try Hands-On in 2021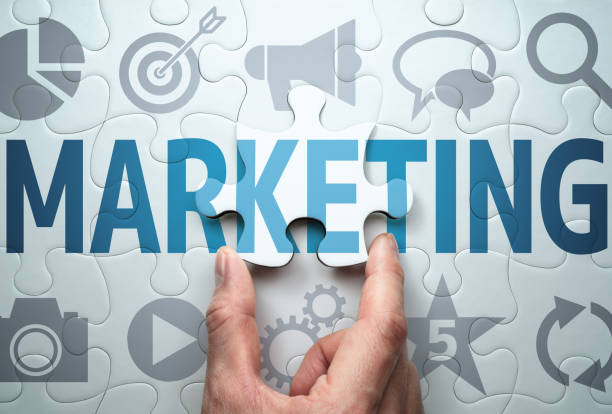 Developers create new marketing tools every year to make your life as a business owner easier. Because of the fierce rivalry among developers, these tools are growing more sophisticated and affordable, great for you. Let us look at some fantastic marketing tools that you may employ in 2021 to boost your campaigns.
Google Optimize allows marketers who understand website statistics to take it to the next level with split testing. Split testing, often known as A/B testing, compares two versions of web pages or elements on a page to see which works better. For example, you can compare two versions of a web page heading to see which one gets more people or keeps them on the page longer.
You can use google optimize to experiment with your website designs and content. There is also a reporting area, which uses website data from Google Analytics to analyze the outcomes of the split tests.
There are numerous social media solutions available, but Oktopost can assist B2B organizations in converting social media interactions into reliable leads. Marketers can use Oktopost to schedule, share, and organize their social media posts and campaigns across all platforms from one location.
With extensive tracking and analysis capabilities, the program enables a big-picture analysis of all social media activity and social mentions in near real-time, allowing marketers to pinpoint the source of specific leads. It is the kind of power that can make a social media post transformative.
Canva is a free graphic design platform with thousands of stunning designs for social media posts, presentations, websites, infographics, and other marketing materials. Without any design expertise or a large budget, anyone can create great-looking graphic designs using the drag-and-drop interface. You can use Stillio to take screenshots of your work.
Individuals and businesses generate 70 million blog entries on WordPress every month. Marketers face a significant issue in determining what type of content will significantly impact their target audiences. That is where BuzzSumo comes in handy. This web-based research and monitoring tool helps marketers uncover current themes, essential keywords, high-performing content, and the hottest influencers in their field by scanning the web.
Email is still a powerful marketing tool for small and large organizations alike. You may also reach thousands of clients at once using AdRoll's automatic email production and distribution, which requires no scripting.
With over 200 email templates and a simple drag-and-drop interface, AdRoll Email Marketing makes it simple to create email campaigns for various objectives, such as promoting items and discount offers or providing customer newsletters and updates. The platform allows for fine-tuning of email campaigns to retarget clients at the right time and robust tracking and reporting to see the impact of movements in real-time.
A digital marketing plan has so many components — each with its techniques, timelines, data, and budgets — that diverse teams and people within a company must handle them. The difference between a marketing disaster and a marketing triumph is managing all of these in one central location.
JotForm Table is a spreadsheet-database hybrid that allows you to collaborate on many parts of your business, including marketing. You can either upload existing marketing data or manually enter new data. You can also use a collaborative cloud-based workspace to search, filter, apply formulas, conduct computations, analyze, establish and assign data-related tasks, and much more.
Ahrefs is a top-rated SEO tool for website health audits, competitor analysis, keyword analysis, content analysis, and search rank tracking used by marketers all over the world. Ahrefs is incredibly user-friendly despite its extensive features, making it suited for business owners with limited SEO experience and SEO experts.
Ahrefs is a top-rated SEO tool for website health audits, competitor analysis, keyword analysis, content analysis, and search rank tracking used by marketers all over the world. Ahrefs is also more of a marketing experience than just a tool, with a wide range of assistance guides and an active online support community. Even though Ahrefs contains many features, it is straightforward to use.
Final thoughts
Marketing changed forever when the world became digital. Without the use of marketing tools, no company can build, operate, or optimize digital campaigns. And, with the correct tools, firms may achieve levels of marketing success that would otherwise be unattainable. Keep up with the latest marketing technologies to boost your efforts in the coming year.