7 Most Essential Dog Car Travel Accessories
People love their pets unconditionally, the way they love their children. After spending some time indoors due to COVID-19, pet parents worldwide are now hitting the road with their pets. Whether you plan to hike or explore uncharted territories with your pup, safety should be the number one priority.
To enjoy a successful road trip with your dog, you'll require some items to keep them comfortable and safe during long trips. From dog travel bowls to seat belts, these seven travel products can help your canine have a great trip.
Gunner Kennels Crash Tested Dog Crates:
90% of Americans always buckle up their seat belts. However, it doesn't seem to hold for pets. Astonishingly as per the center for pet safety, only 16% of Americans secure their dogs while traveling.
Here's why you need something more durable and secure for your four-legged friend. Gunner kennel's five stars rated crate can assure you more enhanced protection as opposed to plastic crates. These crates are built with high-grade aluminum that can withstand massive impact and comes with a lifetime warranty.
Furthermore, this company is a kind in the industry to offer virtually bombproof, all-weather protection dog crates. Although this product is a bit expensive than other offerings, it is a product built to last a lifetime.
Price : $399 – $699.
Kurgo Tru-Fit Dog Harness: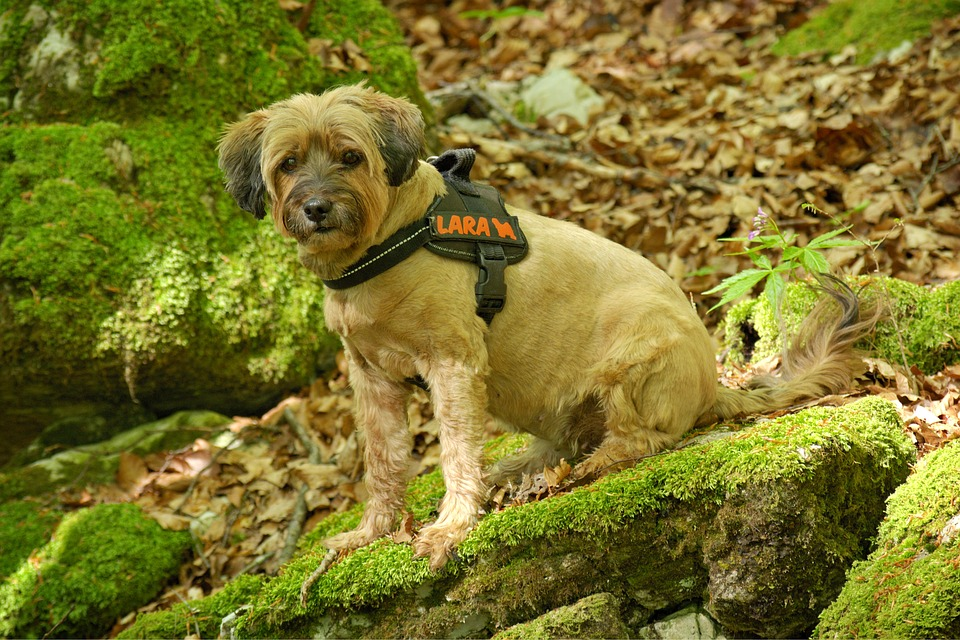 Whether you're going on a hike or traveling by car, a dog harness will help you wherever you go. Kurgo Tru-Fit Dog Harness is one such Crash test certified product widely available in different sizes and buckle options.
It has a padded chest plate for extra protection and comes with five adjustment options for a comfortable custom fit. Furthermore, it requires no maintenance and can be gently machine washed or air-dried.
Besides this, for a successful journey with your pet, you must shop pet supplies in advance.
Price: $21- $42
Ryco International's Pet First Aid Kit:
We all know the importance of immediate first aid. Not only can it save a life but also make injuries heal faster.
From ticks to injuries, there might be plenty of surprises that await your dog on a road journey. It is why having a Ryco International's pet first aid kit is vital. It is made from high-grade water-resistant material and includes necessary first aids like gloves, antiseptic wipes, etc.
Furthermore, this kit is lightweight, has multi compartments with a zipper for smooth packing and unpacking.
Considering the material quality and price point at which it's sold, it's a pure essential worth investing in.
Price: $22
Highwave AutoDog Travel Mug:
Image Source
Out of all, the most vital aspects of traveling with your dog is ensuring they have access to clean drinking water.
Well, Highwave AutoDog Mug has come up with one such spill-proof solution that would replace traditional travel bowls easily. Usually, we need to fill the bowl with water and then serve, but this one-handed hydration system has made things quite easy.
This mug is BPA free, leak-proof, and holds 20 ounces of water. Simply squeeze the mug to release water in the top bowl. Squeeze it again, and the remaining water returns to the bottle.
Price: $14.99
Snoozer Lookout Dog Car Seat:
If you're traveling miles with your furry friend, you're going to want a comfortable and safe travel product. The Snoozer Lookout dog car seat is perfect for dogs weighing up to 30 pounds.
What makes this seat a must-buy is its built quality and foam connection straps, which keeps your dog secure in the seat. This seat's interior is crafted with fine lamb's wool making it soft and comfortable to touch.
It comes in small and medium-size and has multiple fabric options to choose from.
Price: $89 – $199
Bushwhacker Paws n Claws Deluxe Dog Barrier:
Are you traveling with a mid-sized breed? Does your dog tend to jump on the front seat? If yes, then you must try Bushwhacker Paws n Claws Deluxe Dog Barrier.
It prevents your dog from jumping onto the front seat while still making your back seat accessible. The mesh design of the barrier allows for easy airflow.
This product is 42 inches high and 56 inches wide and a perfect fit for mid-sized sedans and small SUVs.
Price: $83
Pogi's Grooming Wipes: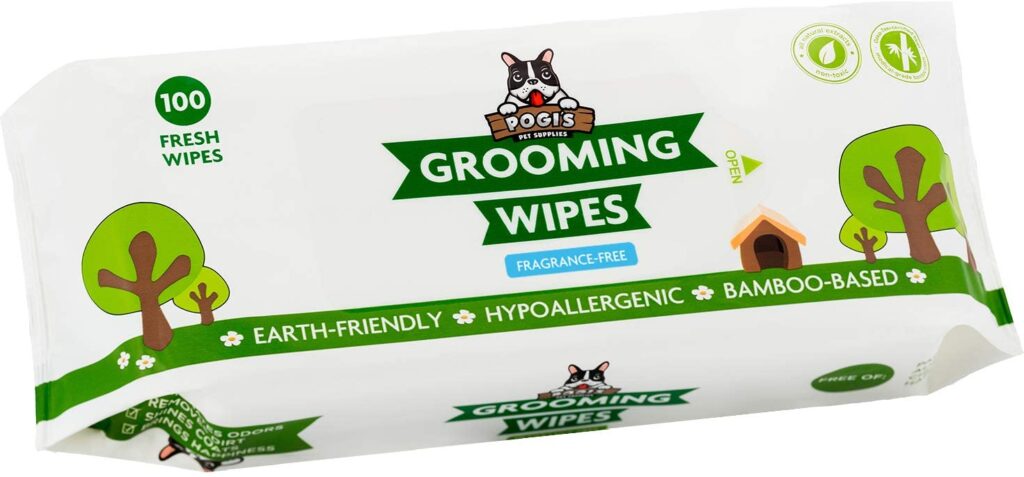 While on a long road journey, like we wipe our hands & face regularly, dogs also require a little cleanup. But, finding a dog washing station can be a difficult task.
Here's where Pogi's grooming wipes come to your rescue. It freshens up your dog's coat & removes debris from paws. These skin-friendly wipes consist of aloe vera & vitamin E for hydration and are completely paraben & alcohol-free. Also, paint your dog.
These come in packs ranging from 100 to 400 wipes. The bigger the pack you buy, the cost-effective it would be.
Price: $11.99 – $39.99
Conclusion:
A pet is no less than a small child. From grooming to hydration, everything needs to be checked before heading on a road trip. The above mentioned seven essentials are a must-have for your furry friend, regardless of the weather & destination.
References: