7 Reasons Why Digitization is Necessary For Food Industry Than You Think
The word "digitization" creates buzz across the business world and why not as it offers numerous benefits to business and people both. But to what extent digitization improves your business. We continually hear the news about digital transformation and its benefits to all scales of businesses.
If you are owning a business, you may already have revamped your business to achieve long-term success. Here we are talking about the food industry that has been drastically changed from the last couple of years. The restaurant sector faces the wrath of consumers' changing preferences, lifestyles, trends, and demographics.
Modern technology solutions are helping restaurants to automate their operations and reach more audiences. Thus, it is high time to adapt to the changes in customer's choices, or else you might stay behind in the competitive race.
Digital Transformation in Food Industry
Digital technologies have transformed the restaurant industry from its root. Gone are when people were used to visiting restaurants, waiting till their orders arrive, and making payments. Now customers have digital menus, can read reviews online, order food online, and much more.
Nowadays, people want quick access to almost everything, so how can food be left behind? They either order online or takeaway from nearby restaurants. In addition to that, food delivery apps like Zomato, GrubHub, UberEats, etc., have made it more convenient for people to enjoy lip-smacking meals at their doorsteps. According to Forbes, the online food delivery market soon crossed the $200 billion mark, and this figure is shocking.
This is why restaurants are now leveraging digital solutions to their business model as it can help them reinvent processes, improve quality and promote consistency. Here you can take the instance of a popular pizza delivery chain, Domino's.
According to a press release conducted by Domino's, they have stated that online orders rose by 30%, and almost 41% of people place orders through their apps. Well, after witnessing the major success of it, demand for pizza ordering software is increasing as it allows pizzerias to deliver personalized customer experience and automate their transactions.
There are many other benefits digitization brings to the food industry, such as
Save cost
Global reach
Personalized customer interaction
Increase conversion
Achieve goals faster
Stay ahead of their competitors
Critical Reasons to Digitize Your Food Business Now
Digitalization is a business transformation that companies process to streamline processes and increase business efficiency. Most restaurants have already commenced using digital solutions in their business as it has become a vital necessity in today's business world. Here we have presented seven key reasons that help you understand why digital transformation is important for your food business.
Enriched Customer Experience
Offering top-notch customer service should be the prime motto of any business. Especially in the restaurant and hospitality sector, it is most important. To improve customer experience with the brand, digital products are playing an important role. Customers are always looking for quick and easy solutions to their problems.
For instance, restaurants are now leveraging chatbots on their apps and websites as they solve customer's queries faster and collect their information. With the help of social media, restaurants can ask customers to give feedback so that they can improve services and products. Likewise, branded apps and websites are used for internet marketing, establish a strong online presence, etc.
Digital Menus Gets More Orders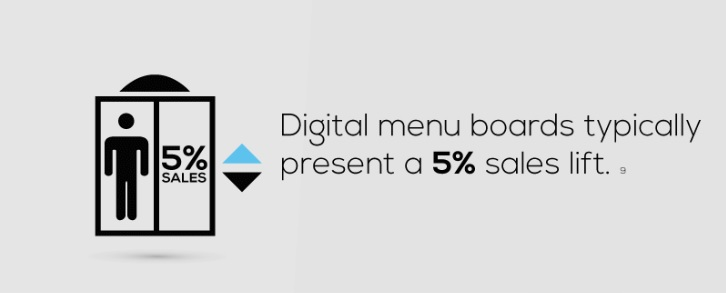 We all have heard the well-known proverb, a picture worth a thousand words". Customer preferences have been changing, so it is high time to replace your paper menu with a digital menu. Apart from serving good quality food, you also need to focus on the customer's needs. Enticing pictures with pricing draws people's attention and makes them hungry.
You may wonder to hear that, but this is why people order food online as they can browse the menu anytime, anywhere. It will bring you more orders and eventually boost sales. Some restaurants have already offered customers digital menus in order to reduce manual order errors and improve order accuracy.
Chefs can also benefit from the digital menu; it reduces the margin of error for orders.
Digital Transformation Leads to Growth
Imagine you are running a small restaurant business; without digitization, how will you expand your business reach? How will you attract more customers? And finally, how will you grow? Embracing digital solutions helps your business thrive, attract new customers, and address customer's issues in a modern way. And once you start understanding customer's needs, it automatically boosts business performance and helps the food business to develop new products that fulfill the needs of modern consumers.
Make Informed Business Decisions
Running a digital business is simple as you don't have to manage huge data manually. Suppose you are running a food delivery business; you will easily know the customer's preferences and demographics. You can collect their data to craft a marketing campaign. Moreover, you will also come to know the demand for which dish is more and which is less. Those data later help you make informed decisions quickly. Based on prevailing trends and predictions, one can take a decision rather than stumbling in the dark.
Cost-saving
By investing in digital solutions, the restaurant business can save huge costs spending on various operations. Suppose offering a digital menu can save printing costs; once you have a branded website or application for your business, you can easily accept and manage orders online; you don't need to appoint a staff to handle chores. All these operations save costs that would indirectly help you upscaling profit margins.
Prioritize Agility
As technology evolves, customers demand better solutions. Let's carry forward the same example; now, customers seek to place an order through wearable devices. Digital technology provides supportive agility to fulfill customer's demands. Many entrepreneurs say agility is the key to survive in the evolving business world; almost 68% of companies identify agility as one of the most important factors. But what does it mean?
Agility means able to move quickly. As we have said, earlier food businesses have witnessed many emerging changes. To embrace those changes, you need to prioritize agility, and digital transformation makes it easy to stay updated.
Smooth Collaboration Across Departments
Digital transformation makes collaboration smooth between different departments. It will automatically increase the efficiency of staff members and avoid conflicts. It also establishes open and smooth communication across various teams. It strengthens teamwork so that team members can easily communicate with customers to win their trust.
Time to Go Digital
Digitalization is vital in today's internet-driven world as it improves business processes and increases efficiency. The pros of implementing digital solutions to your food business are much more than the cons. If you are still lagging online solutions in your business, it is high to adapt to digital platforms.
If you want to move your old restaurant business to new technology development methods, Go Smart, Go Ahead, Go Digital!!
Author Bio
Brijesh Vadukiya
I am Brijesh, a tech activist and avid blogger. My major concern is to educate people who are interested in technology. I am passionate about helping people in all aspects of SaaS solutions, online delivery business, digital marketing and other related topics that make tomorrow's world better. I am fond of writing useful and informative content that helps brands to grow business.