8 Benefits of Call Center Software for Businesses
Businesses face a high volume of calls from customers daily. You need to have the right technology to improve productivity, customer experience, and profitability.
A call center scheduling software ensures your customer service personnel spend less time on repetitive tasks. It provides excellent customer service and enables you to remain responsive to customer queries. This increases profitability.
Call center software is a necessary tool in a competitive business world. It puts you ahead of the competition. That's why experts predict a growth rate of 21.6%, which is 93.7 billion by 2027.
So, let's look at the benefits of having call center software for businesses.
1.   Call Center Analytics
Analytics enables businesses to track the number of calls agents handle daily, customer satisfaction, and the latest calling trends. Scheduling in a call center can help you manage peak days and organize your staff to ensure efficiency.
The analytics enable you to track and capture important data. For example, analytics provide information like call duration, customer satisfaction, and the number of times a customer called before getting a resolution.
Speech analytics can also give you a deeper understanding of customer frustration. The various touch points, including hold time and the number of calls, can provide useful insights.
Insights from the analysis measure business performance and improve customer engagement.
2.   Scheduling in a Call Center
Call center scheduling enables you to organize your team properly. It promotes collaboration and enhances team performance. This is possible with call center scheduling software. The software makes it easy for teams to create their best schedules and prepare well to achieve business goals.
Call agent teams tactically plan their strategy. For example, rotating shift schedules enable call agents to ensure customers are attended to without delay. This is possible through innovation, collaboration, and proper communication.
3.   Enhancing Customer Experience
Call scheduling software helps to improve a customer's journey. For example, the software provides 24/7 accessibility to call agents, and customers can get help at their convenience.
Call agents also have real-time information that lets them personalize service delivery. This information enables you to keep improving your customer support.
The call center scheduling tool provides analytics that will give you insights on how to improve call management and the customer journey. The metrics that will help you measure and enhance customer experience are
●      First-Contact-Resolution (FCR)
Working towards a higher FCR improves customer experience. FCR measures whether call agents satisfactorily resolve customer issues during their first call.
Customers have a better experience if their issues are solved quickly, and if so, they will likely do business with you again.
Dividing the total number of calls from satisfied customers on their first call by the total number of first calls will give you an FCR figure. This can help you compare successful calls and repeat calls, and you can start working on ways to improve FCR.
●      Customer-Effort-Score (CES)
The best customer experience ensures customers are not exerting too much effort to get their desired results. Call center software allows you to survey after a customer completes their journey to find CES.
For example, customers can provide answers to efforts put as "very high" or "very low." The survey enables you to understand how your system is serving customers.
Find out the percentage of customers who said, "very low"  and those who said, "very high." This helps you know how the system is working for your customers.
●      Customer Satisfaction
Managers in a call center closely watch the customer satisfaction metrics. They ask customers questions at the end of their journey to determine satisfaction levels. A higher satisfaction level means a better customer experience.
Customer satisfaction questions should be simple, clear, and able to measure satisfaction. Customers will likely return and even recommend your business to friends and relatives if customer satisfaction is high. This increases sales.
4.   Increase in Sales
Call center scheduling software is also a marketing tool that responds to sales queries. It's available 24/7 to quickly respond to customer queries leading to sales deals.
The call center schedules ensure no call goes unanswered. A business connects with its customers effectively when all calls are answered. Engaging with customers 24/7 means more leads and higher sales.
5.   Professional Image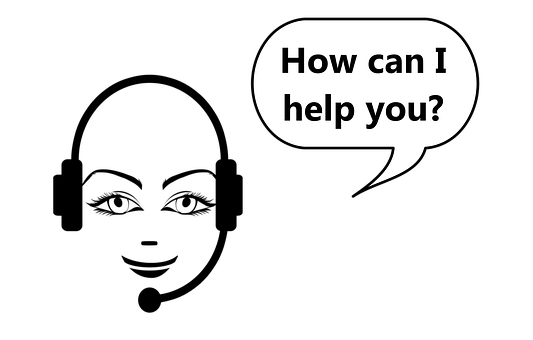 Building a professional image of your company is important for success. That's why your customer service team should always communicate professionally.
A call center software automatically directs and responds to customers' calls professionally. For example, it asks a customer to wait shortly before agents attend to them.
Customers can also make calls and quickly get the answers they are looking for. Excellent and professional customer service determines the image of your company.
6.   Customer Support Team Scheduling
Call center software enables teams to collaborate. Teams can collaborate on improving and scheduling customer support. It also allows the tracking and monitoring of tasks, interactions, and services.
Call center schedules also offer accountability. Each call agent understands their responsibility and is held accountable for how they interact with customers.
7.   Multi-Channel Support
Call scheduling software does more than manage phone calls. They provide a holistic experience through emails, chats, and social media channels. Such channels help customer agents deliver seamless services to customers.
Customer care agents can also connect with customers through voice calls, emails, videos, and SMS. Sophisticated software will allow you to switch between different channels while interacting with a customer. This enables a customer to choose a channel that's convenient for them.
8.   Improved Security
Data security is a major concern in call centers. A call center software ensures all call center data is stored securely in the cloud.
It enforces security measures like password protection, encryption, and access controls. Such measures keep your company and customer information from cybercrime and unauthorized access.
Key Takeaway
Call scheduling software is transformational and can help improve business performance. It can provide an excellent customer experience leading to benefits like customer loyalty and improved sales.
The software also has sophisticated tools and automated processes, making operations in call centers efficient. It enables business managers to monitor customer engagement successfully.