How Can the Banking Sector Benefit from CRM Tools?
The legacy bank architecture is designed to respond to a static banking process focused on product sales and transaction volumes. A decade ago, this was deemed as the most stable and effective form of banking. But, this has changed recently as banking sectors are adopting a more dynamic approach due to digitization, higher need to deliver exceptional customer experiences, and a rise in Fintech firms.
Banks have realized that to stay relevant in the fast-evolving world, they need to think beyond bank deposits and financial strength. They have to mobilize their banking strategies to build strong customer relationships and foster activities that maximize customers' lifetime value. But it can be a difficult task for financial institutes to strengthen their bond with customers simply through feedback forms and sales calls. On that front, CRM software can prove as a handy tool to track metrics that help banks alleviate customer experience and meet their expectations.
CRM tools can give in-depth insights about customer interaction with banks and tailor the product as per their preference. There are many other benefits that banks can avail by using CRM tools.
To support this, here is a prediction from  Statista on the global market revenue of CRM software, which is indicated to l grow and touch $43.5 million by 2024.
Benefits of CRM Tools For the Banking Sector

Better business decisions: Banks are often involved in making decisions such as loan approval, customer verification, extending credits to customers, etc. CRM tools can give detailed information on customers' backgrounds, and it makes the decision-making process risk-free and easy.
Digital-first strategy: Since more customers are moving towards the digital platforms, the financial sectors such as banks have fast-paced their digital-first strategy. With the help of CRM tools, banks can keep track of all the conversations taking place across multiple channels such as social media platforms, emails, chats, etc. Bank's personnel can extract the latest conversation from these channels and engage customers to the business. It allows them to connect better with the customers online and increase their footprints in the digital world.
Automate customer management process: CRM can automate many customer management tasks such as collecting and organizing customer information, sending notifications, generating reports, extracting customers' credit scores, flagging defaulters' accounts, etc. There are various ways CRM can be productive in accelerating the banking process.
Cross-sell and up-sell product: CRM tools provide a plethora of information regarding the customer's buying history, and based on this information, customers can be segmented. Once the customers are segmented on various parameters such as loan repayments, financial transactions, or credit scores, the bank can cross-sell or up-sell their products to the customers.
Lead generation: Identifying hot leads and converting them into potential customers is essential to thrive in the banking sector. CRM tools with lead scoring ability can help banks to segment and target the hot lead. Every time customers interact with the banking services, the CRM tool collects important information and takes action as per the lead score.
Increase bottom line: CRM tools pull all the financial information about the customers such as loan payments, pending payments, cash withdrawals, write-off amount, etc.  Bank agents can utilize this data to take payment followup or offer customers flexible loan repayment options.  Overall it helps to improve the banks' bottom line and minimize the financial loss due to defaulters.
Data analytics: For retaining customers, identifying their problems and taking action are critical. CRM tools with data analytics can help in addressing  the customers' pain points and enhancing their relationship with customers. Advancement in data-analytics technologies such as predictive and prescriptive analytics has further helped banks to become more alert to the customers' problems and take the most appropriate steps to solve them. Further, banks can use data analytics to push targeted marketing campaigns or enroll customers to loyalty programs.
Support mobile devices: Bank CRM that supports mobile devices allows bank personnel to access customers' data from anywhere and at any time. It enables them to access the latest data and bring more accuracy to their decision.
Personalized experience: CRM tools track the entire journey of customers and enhance their experience with the banking service. They can use chatbots to answer customer queries or drive them to account opening. CRM tool gives essential insights on the customer's product preferences and based on which bank can push marketing campaigns targeted to specific customers. There are various ways CRM can help in campaign management and in delivering a personalized experience.
Better customer support: CRM software helps to collect information from various sources, and it is easy to interpret the customers' outlook towards the organization. Financial institutes can analyze this information to identify gaps within the process early and improve customer service. It is also a great tool to manage and process customer service tickets. It ensures the customers' issues are resolved promptly.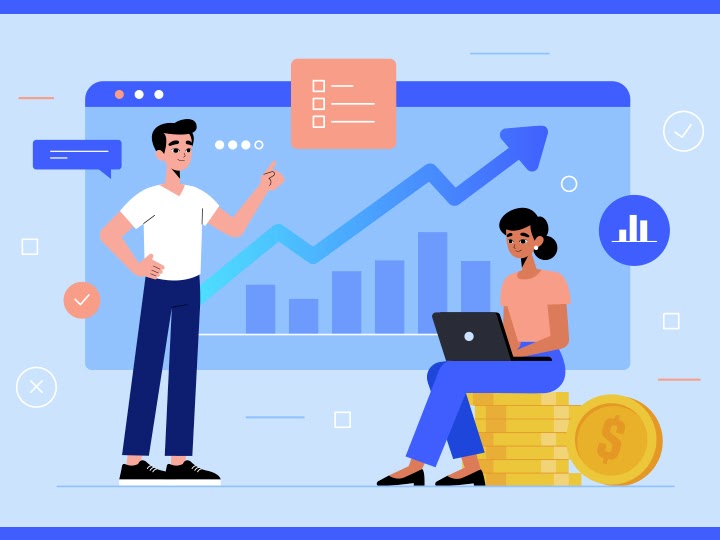 Tips to Choose the Right CRM tools For Banks
Align CRM tool to business needs: There are various types of CRM software available in the market such as operational CRM, analytical CRM, collaborative CRM, etc. Choose the CRM software that resonates with the business requirements.
Customized CRM: Customized CRM solutions always hold credits, and they can be easily configured to business needs. An individual can scale up customized CRM software as the organization grows; there is no need to invest again for more advanced CRM tools.
Flexibility on CRM implementation: Best CRM software supports installation of both; on-premise and cloud. But different banks have different requirements and should select an installation option that suits their organization.
Mobile friendly: Since most bank consumers are adopting digital banking, a CRM tool that supports mobile devices can be useful in tracking their digital footprints.
Support third-party tool integration: Third-party tool integration with CRM software can further improve its efficiency. For instance, CRM that integrates with social media platforms can allow users to reach their customers quickly.
High security: Since banks hold confidential information about the customers, it is necessary that banks choose the software vendors that provide strong security features for the CRM tool.
Customer support: A strong customer support is always an advantage and it is critical to invest in the right CRM that has features supporting customer service and support requirements.
Conclusion
In a hyper-connected world, it is imperative for banks to deliver fast and seamless service to customers. They need to be highly responsive to mitigate customers' issues and curate marketing campaigns centred to their needs. They need to deliver exceptional and personalized customer experiences at every touch-point. There are many other things modern banks need to unlock as they are marching towards attaining a customer-centric model.
In short, clear insights on customer interaction with the bank are crucial if the financial institutes are committed to strengthening customer relationships. In the digital era, customer relationship management (CRM) tools can support banks in data gathering and analyzing customer data with higher accuracy.  It enables banks to stay at the forefront of digital disruption and derive greater business value.