Buying new mobiles this New Year – Try out the following data plans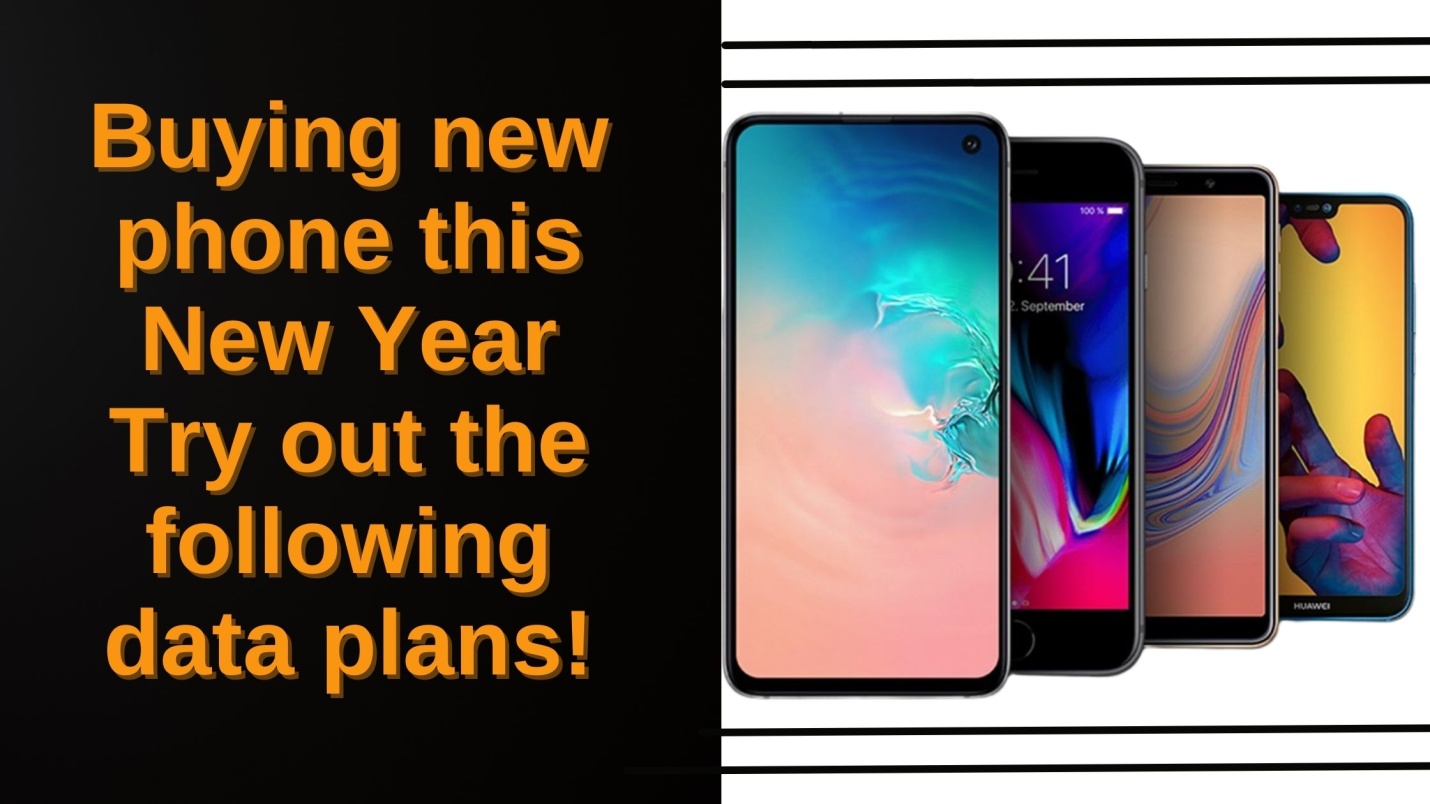 Are you planning to buy a mobile this New Year? If yes, then you should definitely try out some amazing data plans offered by various carriers. A data plan is a kind of contract between a mobile network operator (MNO), aka carrier service provider and a carrier user that determines how much mobile data, calls, and texts limit a user can access every month after paying a specific fee.
Since the introduction of the smartphone, majorly carrier service providers offer data plans at different rates according to the limit of data usage, calls, and texts.
Here is the list of best data plans for individual online being offered by carriers in December 2021:
Note: The price of data plans may vary. For better information, please contact your respective carrier service provider.
BoostJRP
Boost Mobile has been offering great budget internet and calling & texting services since its inception. The company, right from the start, is focusing on providing budget services to its customers. Boost Mobile offers 12 gigs of WiFi hotspot data and unlimited 4G LTE with mobile-optimized streaming videos, gaming and music for $50 per month. With the unlimited boost plus at $60 per month, you get 30 gigs of WiFi hotspot data, unlimited HD streaming, mobile-optimized streaming videos, gaming and music.
BoostJRP, one of the latest boost cell phones online stores, strives to offer the best mobile deals and data coverage plans to tech-savvy customers.  Prepaid handsets saves users pocket from being cut down and let them enjoy the flexibility of a diverse range of boost mobile plans. They also provide state-of-the-art mobile phone repair services to give you the freedom from mobile damage and DIY repairs.
  Verizon
While Verizon itself, as with larger carriers, isn't exactly known for its value, the services play more plan surprisingly offers quite a lot for the money. At a minimal price of $80, Verizon offers outstanding streaming services, including unlimited access to Wideband 5G networks, and an amazing benefit of 15GB of 5G wireless mobile hotspot data.
Verizon network carrier data plans are postpaid. Additionally, the carrier hasn't have unlimited data option. But Version allows users to operate multiple devices under the same one plan. And, moreover they are featured with 5G technology and rollover data option.
  Visible
Visible is a great choice if you're looking to keep those costs down but don't want to make sacrifices in favors of benefits or surplus allowance caps. At a minimal amount of $40, you can enjoy all-in-one unlimited data plan, including no-limit mobile hot-spotting.
Visible's let users to cut down their bills to $25 per month by introducing a new plan named as "party." All members under "party" plan can enjoy all the same perks that they'd get if they choose individually.
  Mint Mobile
All Mint Mobile plans, regardless of how much data or how many months you buy include unlimited talk and text, free mobile hot spotting, 5G and 4G LTE network technology (if applicable), free calling and texts to countries like Canada and Mexico.
If you've run out of your high-speed data allotment for a month, Mint offers top ups with a data add-on. These will give you the option to add an extra 1GB for $10 or 3GB for $20, and that extra data allotment will be available to you during that current 30-day plan cycle.
Wrap Up-
When considering what carrier to go for and which unlimited data plan package for individual is best for you, you should first determine what you value the most in the plan – cost, speed, coverage, and perks being the most commonly used criteria.