How to Choose the Right Food Delivery Software for Your Business?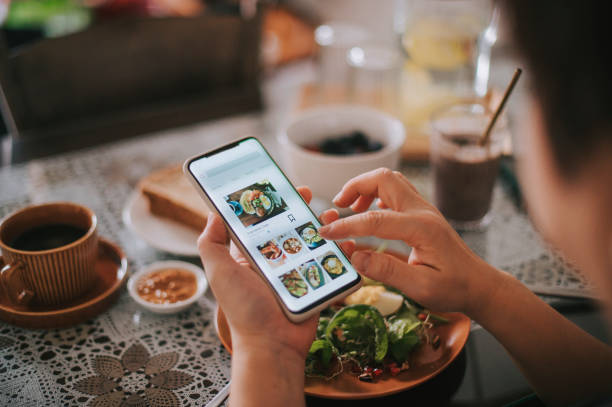 The food-on-demand mindset is spreading rigorously. The rising number of smartphone and internet users is encouraging the demand for online food delivery platforms contributing to the market growth. According to Statista, the revenue of the online food delivery segment is expected to reach US$466.20 Billion by 2027.
The food delivery aggregators like UberEats, Doordash, and Grubhub have further increased the adoption rates of online food delivery across the globe. It is therefore a given that this is quite a flourishing industry and entrepreneurs are looking forward to stepping into this and ripe its benefits.
However, the primary requisite to starting a food delivery business is the right food delivery software. It is the only component that can improve delivery operations and help resolve the issues associated with conventional or typical food delivery management processes. With the rising popularity of on-demand food delivery platforms, the number of food delivery software available in the market has also increased.
Each of the software has the ability to add some value to the food delivery operations, however, businesses need to understand their requirements and keep in mind several things when choosing food delivery software for their business. We have listed some essential factors to consider while choosing food delivery software.
Customer Experience
As there is huge competition in this industry due to an increased number of players, it becomes extremely important for businesses to offer an enhanced customer experience to their customers. Moreover, customers also have a lot of expectations in terms of satisfactory food ordering and delivery experience.
This is possible when there is a user-friendly platform for customers to order and an efficient communication channel between customers and restaurant/delivery partners. Enhanced customer experience increases customer loyalty and revenue for businesses.
KPI Tracking & Reporting
Businesses require proper monitoring and tracking in order to take necessary actions in areas performing below par. Manually, it becomes a tiresome task to keep track of the KPIs and performance of each module of the business. Food delivery software should be able to analyze the performance of the business and indicate the high and low-performing metrics so that necessary actions can be taken.
Mobile Apps
With the option of ordering food from a mobile app, customers can easily order food on the go, even if they are stuck in traffic or on the way to pick up their kids. The food ordering process becomes much more hassle-free for the customers and such an experience will definitely bring more customers your way.
In addition, mobile apps are way more convenient to use for delivery partners while they are on their way to delivering food.
Demo
An excellent way to get to know food delivery software in-depth beforehand is by acquiring its demo. It gives an idea of what the software's user experience is like and helps in evaluating whether the system is a fit for your business. The demo guided by a product specialist is a fantastic way to check out the software in a more detailed way.
Customer Support
No matter how big or small your food business is, there are several advantages to having professional customer support. It allows you to stay competitive. It is also more cost-efficient, helping you streamlines your goals. In other words, software support plays a significant role in managing your business operations and has a positive impact on your business revenue.
Since resolving queries becomes a lot quicker, you can work on every single detail that will allow you to achieve faultless performance in real time for your food delivery business.
Wrapping Up
Without a doubt, the food delivery industry is steeply moving upward, and having a food delivery business is a profitable business idea. An efficient food ordering and delivery system is the way to go if you want to make it successful. One such efficient food delivery software is Yo!Yumm. It comes with all the above-mentioned and many other features that can take any food delivery business to the next level.
The software is customizable and scalable to accommodate the unique and growing business requirements of every business. Your food delivery platform should be able to keep up with the changing times and even meet expectations. So when looking for software for your food delivery business, you must analyze the requirements of your business very carefully and select software that is able to meet all the present and even future needs.