Christmas Makeup and Hair Ideas to Level Up the Festive Glam
There are plenty of reasons to love December, but for us, Christmas tops the list. You might be thinking about all the necessary things required to buy as you get ready for Christmas gatherings, including food, holiday attire, and decorations. However, there is something very important that you might be missing, and that is which makeup and hairstyle to wear for all the evenings of Christmas. That's why we have rounded up a few hair and makeup ideas which you can create in a jiffy and amp the whole look.
Golden Eyes and Red Lipstick with a Bun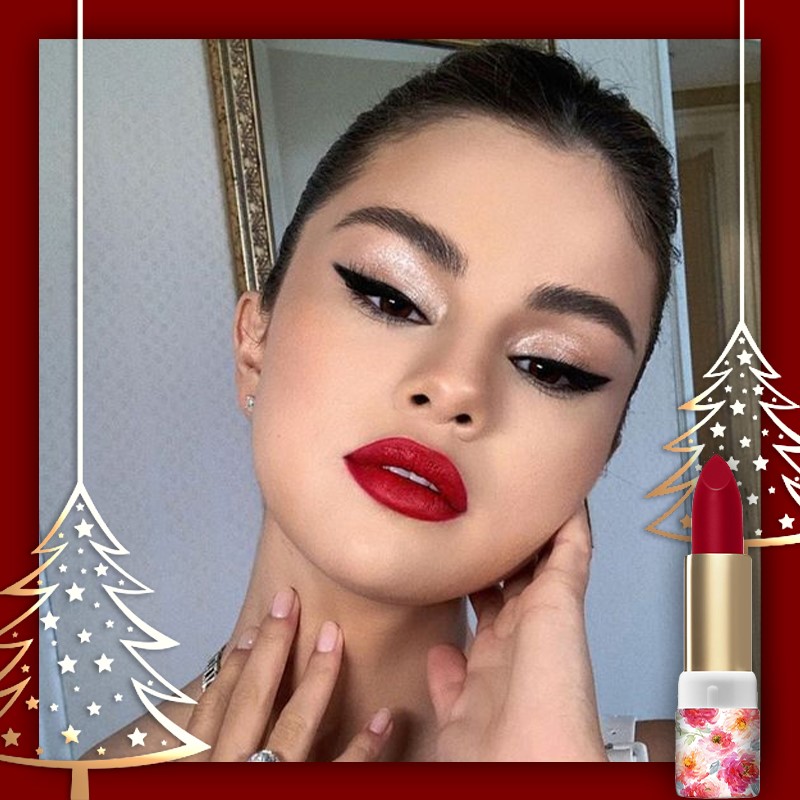 Get ready like a Christmas Barbie by swiping some golden eye shadow with a hint of shimmer and a thick winged liner using waterproof eyeliner, so that your eye makeup remains intact in the chilly winter party. For the best results, use a highly pigmented eye shadow that gives a mesmerising finish by blending smoothly. Nothing beats the beauty of bold red lipstick, take out that matte lipstick and glide it on the lips, ensure to apply it evenly and do not add too many layers because it might look cakey. For the best matte and moisturised effect on the lips, use SÉRY Matte Care Lipstick in shade thoughtful Red. It is infused with Shea Butter which makes it the ideal pick for winter to keep those lips soft, supple and moisturised. Tie up the whole look together with a tight bun and you are good to go!
Emerald Eyes and Nude Lipstick with Soft Waves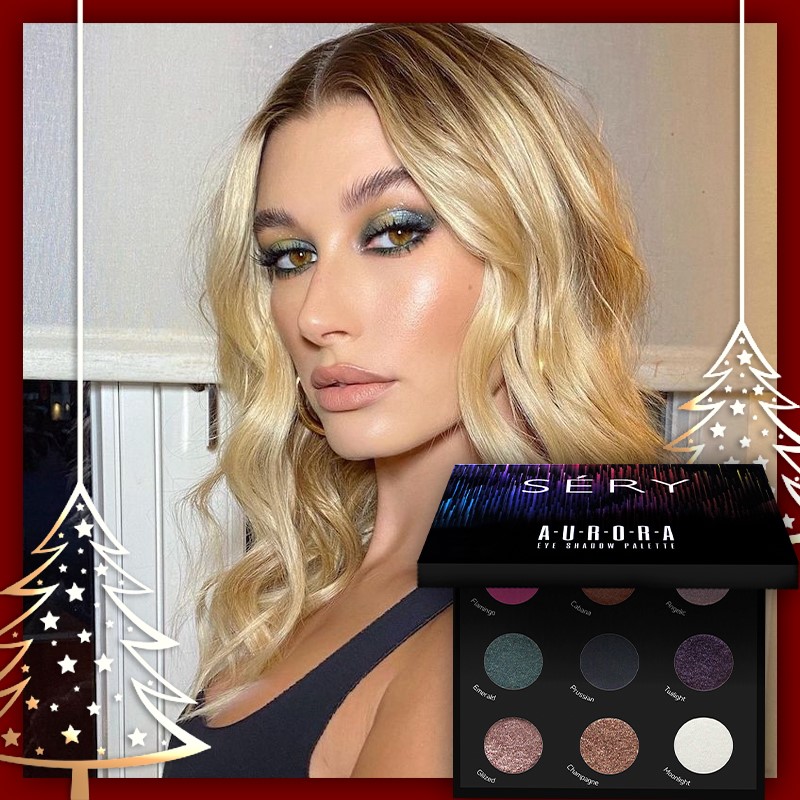 Winter is the perfect time to try out richer tones like an emerald. We recommend you, SÉRY Aurora Eye Shadow– Cosmo Delight. This 9-in-1 palette consists of 9 highly pigmented shades of matte and shimmer which makes it a perfect pick for Christmas makeup. Pick the shade emerald, apply it on the eyes encompassing the whole lid with radiant color and blending outward from the crease to polish it off perfectly, and swipe the brush to the lower lash line for a glam shine. Since you will be using a dark hue of color on the eyes, keeping the rest of the face subtle by swiping a nude peach lipstick and blush will make the look stand out. Team up the look with a soft wavy hairstyle, using a hair curler. Voila! You are ready to roll effortlessly!
Winged Eyeliner with High Half Up
This old-school look has become a recent favourite of almost everyone. You can see your favourite celebrities tying up this Christmas with a half-high bun and classic winged liner, all over the internet. The best part is creating this look doesn't require much effort. Prep the base giving it a dewy finish and add a bronzer effect on the temple, jawline and cheekbones of the face for a lifted look. This will accentuate the half-high-up hairstyle and give a sharp definition to the face. Swipe nude shade lipstick on the lips to add soft glam which makes the look perfect for both a date night and an intimate family gathering. Achieve the hairstyle using a thin tooth comb so that every part of the hair is neatly combed. Give a little soft curl effect to the open hair, to amp up the style and you are good to go!
Glossy Cheeks with Soft Curls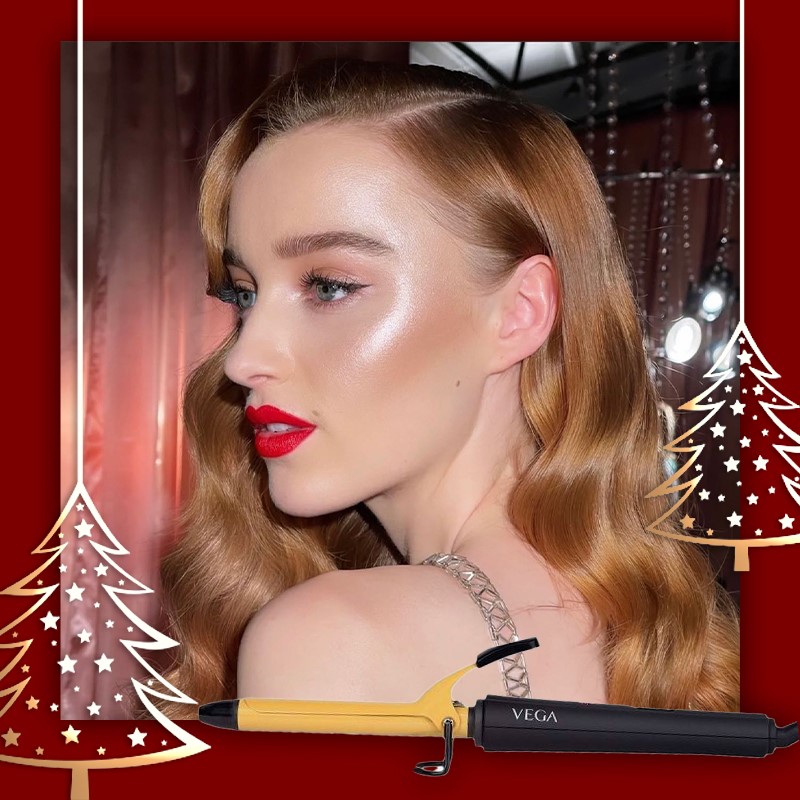 While glossy makeup is trending this year, there's no time like Christmas to pull out all the stops and make glossy cheeks and lips the centrepiece of your look. Edge it up with classic red lipstick and subtle black eyeliner to balance the makeup. Add a liquid highlighter on the cheeks to achieve shining dewy cheeks. Style your hair by giving it a soft curl effect. Save time and effort by using Vega Ease Curl Hair Curler (19MM Barrel) – VHCH-01. It does the work in a minute and doesn't harm the hair at high temperatures because it is crafted with a high ceramic coating.
Make this Christmas merrier by trying out these simple and easy makeup and hairstyles that will make you stand out at every party and get-together.