Digital Transformation of Contact Centers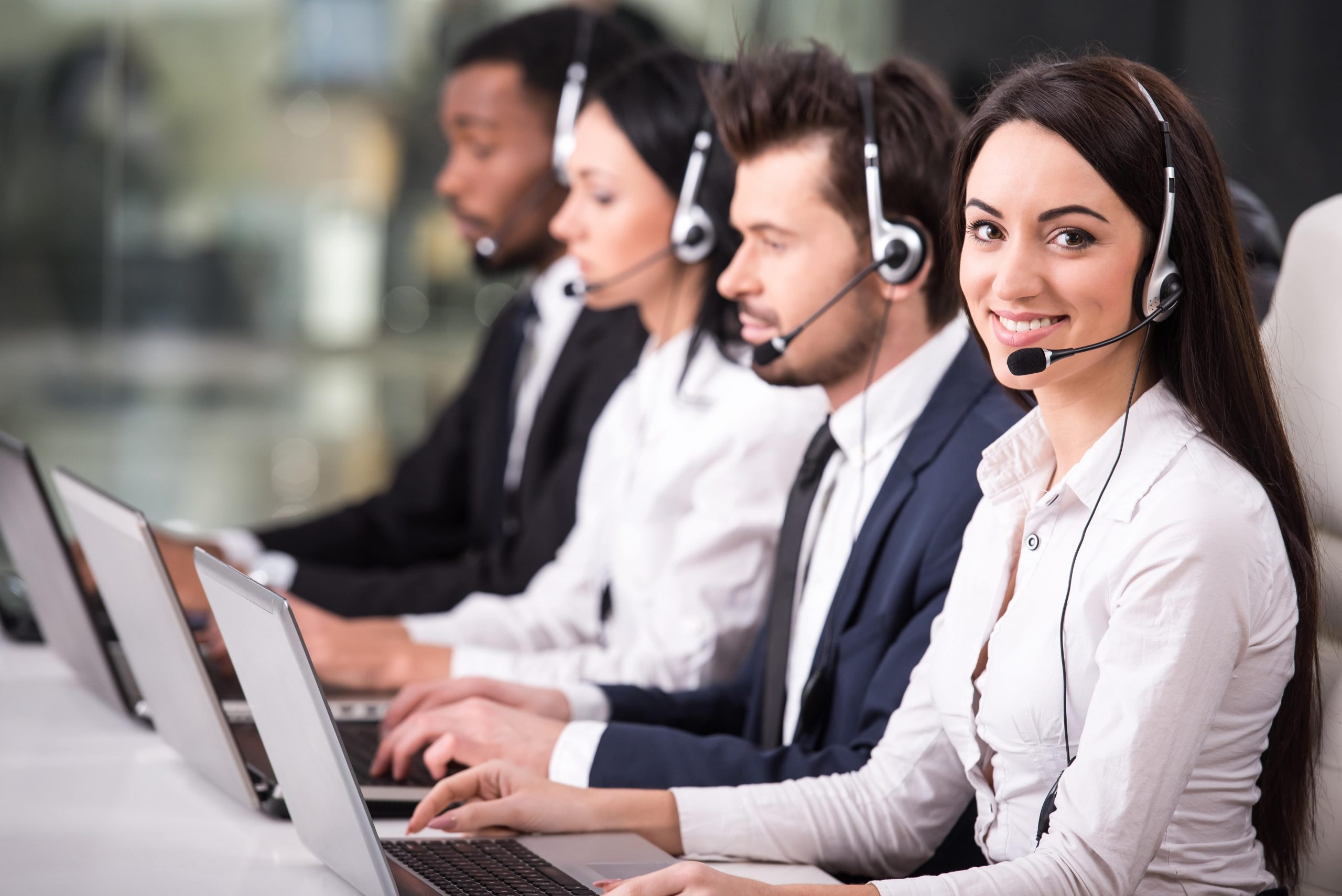 If you look at the impact your contact center can have on your customers and your brand, there is strong evidence for placing it at the center of your digital innovations' initiatives. By making the contact center part of your digital transformation, you make sure that you store your live agent calls as these calls not only matter as a point of contact for customers, but they can also help you customize customer conversations, create and drive sales ideas, and build customer loyalty programs. Although we have observed an imbalance between enthusiasm and traditional language channels in digital channels, we would warn the leaders not to overlook the contact centers.
We have learned this by looking at how the financial and healthcare industry leaders have ensured that their contact center agents provide a great customer experience and handle confidential, regulated and sensitive information.
While focusing on contact centers, you should also include other customer services channels such as self-service portals, chatbots and social media. It is also recommended to include channels that are not sponsored by your company such as third-party online forums, review sites and user groups. This allows you to check customer reviews and respond as and when needed.
Choosing digital channels that fit your business audience is an important step in the digital transformation however introducing channels that do not benefit you and your customers can be a waste of time. Digital channels such as live chat, web telephony and video chat can be effective, but with all the new digital channels on offer, companies need to be aware that different customers want different channels. For companies with a multi-generational audience, it is critical to implement a variety of different communication channels that can be merged into a centralized system to provide a seamless customer experience when customers switch channels.
Contact centers are now ready to reap the benefits of digital transformation. Transformation of contact centers can lead to significant increases in customer satisfaction, brand loyalty, customer service life, turnover and profit. By introducing new digital technologies, business processes and customer experiences can be redesigned and long-term competitive advantages created.
Most contact centers have adopted artificial intelligence to deliver better customer experiences but are struggling to expand and unify the benefits of multi-experience. Leading contact centers nowadays focus on creating multimedia experiences that are personal and effortless and intelligent, allowing customers and employees to experience touchpoints, interactions and modes throughout the journey. These experiences create valuable and unforgettable connections that enhance the customer journey and help employees to be satisfied with their jobs.
Digital transformation technologies such as cloud-based solutions and modern Contact Centers such as ITCube BPM who are equipped with such technologies are key to strengthening customer experience. Contact Centers who address the challenges of keeping customers always happy empower their agents to experience, anticipate, promote and deliver great experiences, increase customer loyalty and empower customers to be advocates. The benefits of transforming contact center are much beyond just customer service, but a lot of organizations do not understand the benefits associated with digital transformation of contact centers.
The term "Contact Center" is an evolution of a traditional reactive call center that used to handle customer inquiries and complaints and provided support through "one favored channel" to customers. The digital transformation is shifting the role of these call centers by helping them answer customer calls in the shortest possible time. Digital transformation also allows them to use  analytics to provide proactive and personalized support for a stronger customer experience. The next generation of contact centers will take advantage of the fluid integration of technology, data management, advanced system architecture, analytics and organizational design to improve call distractions, improve call resolution, improve cognitive interaction, transform the role of the customer service representative into an empathetic caller and strengthen competent service partners.
Contact centers have adapted in recent decades to take advantage of digital opportunities. New technologies offer unprecedented insights into the way we interact with our customers and increase the productivity of our agents. Analysis enables contact centers to resolve customer complaints rather than react to them. The driving force behind the digital transformation of contact centers is the customer, i.e. Everyone and everything. Customer is the customer who is driving force for digital transformation of contact centers.
Today's contact center is more than just an interactive engagement center that integrates customer service with telephony and digital channels. Today's customers expect to be able to reach companies at any time and on any desired platform. In order to connect to a customer-centric strategy, your contact center needs to leverage technology to deliver an unrivalled customer experience.
Over the next two years, digital channels will be the first choice for many businesses and they will transform the contact center into an experience hub that provides and drives the customer experience and interactions between businesses and their customers and prospects. The major driving forces behind the transition from the old, decoupled contact center to the new transformed interactive engagement center are strategy, organizational culture and new technologies. Contact center automation solutions are the key technology that companies need to adopt to transform customer experience in contact centers.
Digital transformation of contact centers cannot be achieved without automating certain aspects of how customer interactions are handled. Automation is the most important aspect of digital transformation process in any contact center because it not only increases employee productivity but it also reduces costs. It is important to bring automation into the right parts of a customer journey and a customer process in contact centers. Remember that contact centers began as a means of cutting costs and consolidating all aspects of operations, as Nicola Millard, Customer Experience Attitude Futurologists at BT Global Services Partners, reminds us.
Ideally, your goal and priority should be to address your most pressing customer needs and to provide them with the ultimate digital customer experience that suits their lifestyle best. Modern contact centers based offshore such as ITCube BPM can help you take advantage of such digital transformation without adding additional cost to your current expenses.