Factors to Consider Before Availing A Travel Loans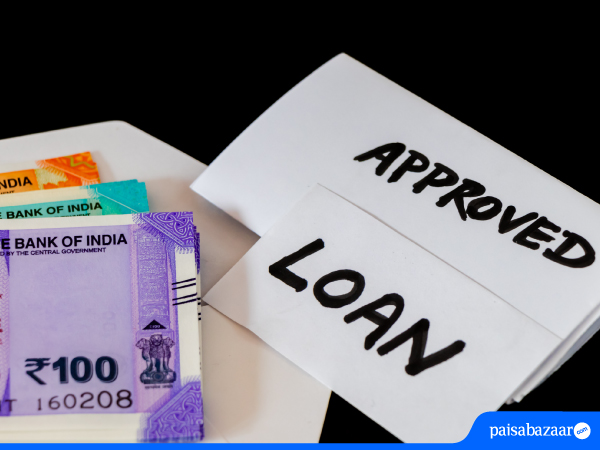 A travel loan is a personal loan that consumers can utilise to cover their vacation-related expenses. However, very few lenders offer travel loans as personal loan variants. As the features of travel loans are similar to personal loans, consumers can avail regular personal loans to pay for their holiday expenses. But before availing a personal loan for travel, consumers should consider a few factors. Let us take a look at them.
Credit score
Credit score is one of the most important factors lenders consider while evaluating the eligibility of personal loan applicants. Many lenders also consider credit scores for determining the interest rate of their personal loan applicants. Usually, applicants having credit scores of 700 or above have higher chances of getting their personal loan applications approved, increasingly at lower interest rates. Thus, improve your credit score by repaying your credit card bills and EMIs. You should also consider maintaining a minimum credit utilisation ratio and avoiding multiple credit card or loan applications within a short period. Not only will this help build your credit score, but it will also improve your eligibility for availing personal loans and other credit facilities.
You should also note that any errors in the credit report can lower your credit score. So ensure to check your credit report regularly, identify any such errors and take necessary measures to rectify them. A rectified credit report should improve your credit score and the chances of availing personal or holiday loans at lower interest rates.
Interest rates
Usually, travel loan interest rates start from 10.49% p.a. However, some lenders may offer lower interest rates to their existing customers. The final personal loan interest rates may vary from one lender to another depending on the borrower's monthly income, employer profile, occupation profile, credit score, etc. Therefore, always compare the personal loan interest rates offered by different lenders to find the best loan offer for your travel needs.
You can also check for pre-approved personal loan offers from banks/NBFCs with whom you already have deposits, credit cards or loan accounts.
EMI affordability
Banks/NBFCs prefer sanctioning personal loans to applicants whose total EMIs, including the EMI of their proposed loan, remain within 50-60% of their net monthly income. Thus, if you are planning to avail a travel loan, consider finding the optimum EMIs and tenures for your personal loan, depending on your repayment capacity. Doing this will help ensure that your total EMIs stay within 50% of your net monthly income.
Repayment tenure
Most lenders offer personal loans for tenures of up to 5 years. However, some public sector banks may offer longer tenures of up to 7 years. The shorter your repayment tenure, the higher your EMI will be. Similarly, the longer your repayment tenure, the lower your EMI will be. Remember that a longer tenure will come with higher interest costs. Thus, consider using an EMI calculator to calculate your interest cost and check if choosing a longer tenure is favourable. If not, consider opting for a shorter repayment tenure or avail a lower loan amount.
Prepayment charges
RBI has restricted the lenders from levying part-prepayment/foreclosure fees on floating-rate personal loans. However, there is no such restriction on fixed-rate personal loans. While most lenders charge a prepayment penalty of up to 5% on the outstanding loan principal amount, some additionally restrict their personal loan borrowers from making prepayments until their borrowers have repaid a predetermined number of EMIs.
Therefore, before applying for personal loan or travel loan, applicants should compare the prepayment charges of different lenders and choose the lender that charges NIL or lower prepayment charges with the least restrictions, especially if they are planning to prepay their outstanding loan in the future.
Processing fees
Depending on the lender, personal loan processing charges can go up to 4% of the loan amount. While some lenders limit their processing fee, regardless of the personal loan amount, some also waive it off during festive seasons. Even though the processing fee is a one-time charge, it can increase the overall cost of availing a personal loan. Therefore, prospective borrowers should compare the personal loan processing fees of various lenders before opting for a specific personal loan lender.