Five Exciting Esports Tournaments to Watch in 2023
The esports community is continuing to thrive in 2023. People spending more time at home and being unable to gather in big groups for a while meant that watching YouTube videos and Twitch streams became even more popular than it was in the past.
Such an increase in viewership has meant that eSports Games are fast approaching the level of professional and college sports around the world. There are some esports events that get millions of online views, which is comparable to top-tier sporting events.
While the comparison is not direct, as most esports events are free to watch and professional sports usually cost money to see on television, it does show that esports is booming in popularity.
With all that in mind, we have put together a list of the five most exciting esports tournaments that you may want to witness in 2023.
https://unsplash.com/photos/K4kfIEhj4GM
1. Apex Legends Global Series Year 3
The Apex Legends Global Series (AGLS) Year 3 is expected to be the highlight of the esports year for many fans. Electronic Arts is setting high expectations for the event, as they are planning on having even more competitors at this tournament as compared to last year's edition.
Fans can expect to see some outstanding teams coming through to the Global Series Year 3, as the qualifiers and pre-season events have already been underway since the latter part of 2022. Only the very best will make it all the way to the ALGS Championship, but they will have until the spring and early summer to book their place for the August event.
2. The International 2023
The year-long Dota Pro Circuit is one of the most intense in the esports industry. DOTA is a very demanding game that requires players to be at their very best each time they are competing. A culmination of an entire year's worth of pro play is The International, which is being held around October or November 2023.
A few of the major dates leading up to The International included the Winter Major in December, the Spring Major that is happening in March, and the Summer Major that takes place in May. Competitors who are successful in all these events will have the chance to get to the ultimate event, The International.
Valve, the company that develops DOTA 2, is the one hosting the event. There will be a significant prize money put, which is put together through crowdfunding and sponsorships.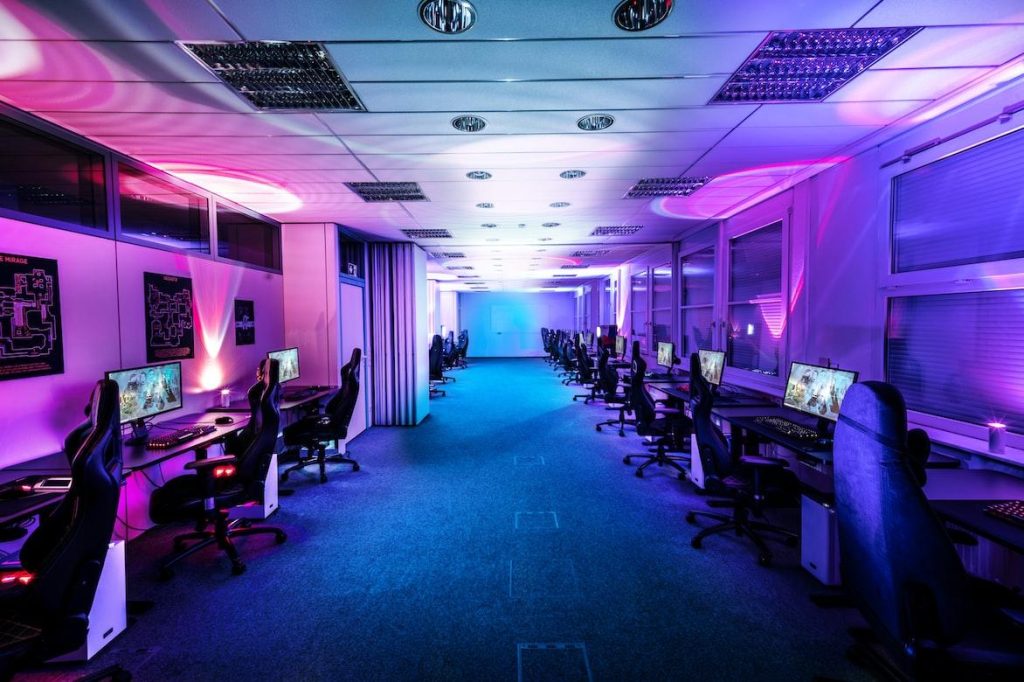 3. League of Legends World Championships
Very few video games have a more upbeat and exciting esports scene than League of Legends. If you follow the community closely, you will know that last year's World Championships were tightly contested and went down to the wire.
Fans can expect similar drama and high-intensity action when the World Championships of League of Legends roll around in the second half of 2023. Everyone who is a League of Legends professional is hoping to at least feature in this event, if not place highly and claim the significant prize money.
The World Championships have a specific progression map, which includes the Play-Ins, Swiss and Knockouts. These will take place at the event in question, with 16 teams playing five rounds of games in a Swiss format to determine the eight that will progress. The remaining eight then play knockout games to decide who is the ultimate champion.
4. Taipei Game Show 2023
Hosted by the Taipei Computer Association since 2003, the Taipei Game Show is an event that all gamers in the Asia-Pacific have marked on their calendars. The event can bring anywhere from 3,000 to 10,000 attendees, with everyone from developers to YouTubers to technical teams arriving to see the excitement.
The event includes everything from esports tournaments to reveals of new games and technologies, giving all fans of the gaming hobby something to look forward to seeing. Fans get a chance to check out new games before they release on the market, which is especially exciting for fans of virtual reality titles.
Aside from being a technological manufacturing hub, Taiwan is also home to some of the most interesting gaming events of the year.
5. EVO Japan 2023
Not every esports event is focused on a single game. With the Taipei event combining game competitions with reveals of new games, EVO Japan 2023 focuses on older games. Competitors take part in small to mid-sized events for games, including TEKKEN, The King of Fighters, Street Fighter and many more.
Anyone who has an obsession with older games and believes they can place highly against other competitors may want to sign up for this event. Japan is seen by many as the home of such competitive fighting titles, which makes EVO Japan a fitting esports event to look forward to in 2023.