How Sports Tech Solutions Revolutionize the Industry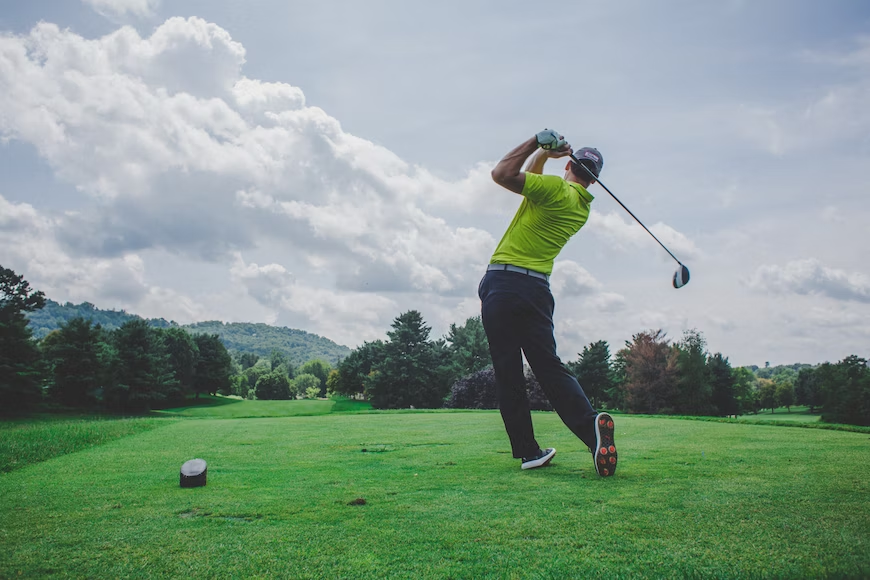 Today it seems that technologies are everywhere. And such impressions definitely have solid grounds to appear. We can observe very strong digitalization tendencies within different business domains and markets which can't stay unnoticed. Though some tech solutions are absolutely common for us already, some others are still perceived as innovations. In this article, we'd like to focus on the role of technologies in the sports industry and offer you to have a look at how software solutions and modern devices can change this sphere.
The category of sports tech solutions unites a rather vast variety of products. Sports tech products can be intended for being used by professional athletes, players, coaches, fitness lovers, individual trainers, as well as sports fans and those who are just interested in some kinds of sports activities. Given this fact, it is obvious that the functionality of such solutions can seriously differ.
With the growing interest in sports apps demonstrated by users, it is simple to explain why so many startups and well-established companies consider the possibility to launch such solutions with a view to getting profit and diversifying their sources of income. According to Statista, the most popular fitness applications in the US can generate in-app revenues of up to almost $9 million in a month.
What are the most popular types of sports apps?
If you have plans to launch a sports tech solution, you need to have a good understanding of the most highly demanded types of such products in order to offer an app that will catch users' attention.
Sports news and sports apps

. Applications of this type boast high popularity among those people who are interested in some particular kinds of sports or in sports activities in general. Such applications should accumulate all the latest industry updates, including game scores, news from different teams, as well as interesting facts about athletes. It will be a good idea to allow users to customize their news feeds in order to organize all the information in a way that will be comfortable for them.

Fantasy sports apps.

The concept of fantasy sports is not a new one. Nevertheless, with web and then mobile technologies, they received a second life. Now it has become absolutely simple to create a virtual team and calculate received virtual points. Moreover, user experience can be enhanced with advanced analytics and social features.

Team management solutions

. These applications help coaches to better organize their work with athletes, manage all the necessary records, create schedules, and optimize the interaction within a team.

Fitness apps

. Such solutions are typically targeted at a very wide audience and can be used by those who regularly go in for sports as well as by those who do it very seldom but want to track walking distance, calculate steps per day, estimate the quality of sleep, etc.

Remote group and individual training.

One of the boosters for the popularity of this type of app was the coronavirus pandemic with all the limited restrictions. These apps allow users to take part in group activities or have individual sessions with coaches without the necessity to leave home. Video and live broadcasting features help to fully enjoy all the benefits of remote training.

Solutions for professional athletes and group sports

. Very often such applications are powered with IoT technologies and coupled with advanced wearable devices. Wearables help to collect important data about the physical state of athletes, their running speed, location on the field, etc. With this data, coaches can better plan the training process, elaborate improved game strategies, and monitor crucial changes in athletes' health.

Live streaming platforms

. It is obvious that for the majority of sports fans, it is not possible to attend all matches at stadiums. But with modern live broadcasting platforms, they can watch them online and feel the vibe of real games.

Ticketing apps

. Now when a person wants to buy a ticket for a match, there is no need to go to a ticket office. It is enough to visit a website or open a mobile app and make a purchase in a couple of clicks. Moreover, it is always very convenient to check the availability of seats and choose the best ones.
Takeaways
When you are building a sports tech solution, it is important to make sure that you clearly understand who will be your target audience and how your app will help users to solve their tasks and reach their goals. It is also vital to bear in mind all the latest tech trends and standards set in the sports tech industry. Among the widely applied technologies and highly demanded features, we should mention live streaming, IoT tools, VR/AR, AI content personalization, and others. But the tech market is very dynamic. That's why we strongly recommend you conduct a deep market analysis at the stage of your project planning.