Five major benefits of CRM and ERP software integration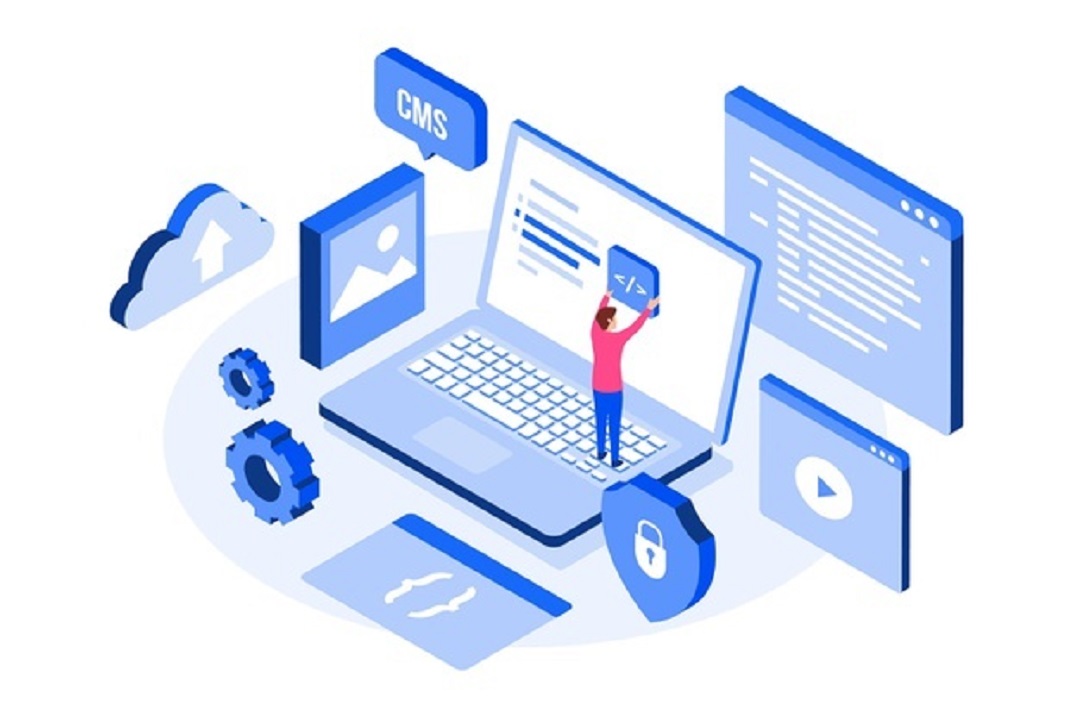 Companies can integrate their ERP systems and customer relationship management (CRM) programs to improve processes in the workplace and increase productivity. Six key benefits of CRM and ERP software integration
With a single platform that can use for each ERP and CRM, it is no longer necessary to manage two distinct systems, which results in lower IT expenses. Also, suppose the integration process is completed efficiently. In that case, the cost of support and training is reduced as it would only need training sessions for the integrated system instead of the separate systems.
With the abundance of data about consumers generated every day and business owners are experiencing an ever-more complicated business environment than ever before. If customers' data is not managed properly, it could be the most significant issue to efficiency in forecasting, decision-making and ultimately, the purchasing and sales processes. Satisfy customers represent the best asset of any company, but how do you manage these challenges while building profitable customer relations?
To address these issues, companies typically buy ERP and CRM software on their own. CRM handles front-end data that includes recording customer interactions and pipeline management, sales tracking and prospecting, and evaluating marketing campaigns.
It allows businesses to understand their clients and prospects, maintain relationships and sales pipelines, and upsell and cross-sell their products. In addition, ERP software handles critical back-end processes like purchasing history information, shipping and billing details, accounting details, financial data, as well as details of supply chain management. Although separate systems may seem more manageable, integrating them into one software can simplify the business process and increase productivity.
What makes ERP/CRM integration important?
Typically, companies purchase and install ERP (enterprise resource planning) and CRM (customer relationship management) systems separate. If, however, the ERP and CRM system use separate databases, you'll always be required to ensure that you keep them up-to-date.
It's a CRM customer in customer support or ERP users billing and changing the customer's account. The changes that are made in one system have to be transferred over to the other.
Since this is a manual procedure waiting for the database to be updated before you can, for instance, process invoices or replenish inventory levels and arrange returns for customers can cause slower operation and a greater chance of errors in the database.
Integrating CRM capabilities in the ERP solution will ensure that both systems are linked to one database, so any updates to both systems are immediately visible.
Customers are billed more quickly, and product returns can be automated between different systems and provide your business with more transparency into every stage of your sales process.
Here are 5 major benefits of CRM and ERP software integration given below:
A 360-degree perspective of customers
How well do you know your customers? One of the major benefits of CRM and ERP integration is that it gives you an entire view of your clients. From support and sales to accounting and finance, the systems offer complete transparency of your customers' buying habits as well as order history and general requirements.
It does not only provide you with greater knowledge of your customer base. It can also help you establish lasting relationships and identify areas of potential for growth in the future. A consistent data set provides more accurate analytics and reports, which allows you to monitor shifts in your customers' preferences in terms of profitability, loyalty, and preferences.
Greater mobility
If your sales team is at the most crucial point of contact in a client's journey, being able to access the entire inventory of your customers and their orders, along with pricing and product details, will help close deals faster. They should have current data at the time of the encounter, not later on.
ERP software such as Pegasus software allows a sales team to look up the credit limit of a client and the current balance, the outstanding invoices, and previous orders placed, meaning that they have complete records of the customer's buying patterns.
With effective integration, employees across departments will find it easier to collaborate since simplified information keeps everyone within your company on the same level.
Managers can keep a record of all important operations of their business in real-time that will help them make more well-informed business decisions.
Access to more timely information
Without a system that is fully integrated, employee's possibility of becoming less productive, which means that your customers have to pay for the loss.
For instance, if your customer contacts you to request an update on their order status, your customer service representative shouldn't need to navigate through multiple systems to find the information or consult with employees in other departments since this could lead to an unhappy customer experience and, consequently, a loss to your business.
An integrated ERP and CRM solution can provide employees with access to crucial data in real-time. By pressing the button, they can get information about the status of inventory, shipments and financials of customers' orders, order history, return, pricing, payments, and much more.
Eliminate the tedious task of data entry and duplicates
While both ERP and CRM programs contain account information and contact details, they serve different reasons – CRM is designed for sales support and prospects. At the same time, ERP concentrates on warehouses, inventory, billing and shipping addresses and billing address, etc.
The integration of CRM and ERP eliminates the need for duplicate data entry by establishing the same rules for both systems. For example, any changes to the ERP database will reflect on the CRM system, and the reverse is true. The same applies to adding or eliminating custom field types, additions or deletions to entries, or modifications to the database.
Improved inventory, order and management of quotes
Once a CRM request has resulted in an order in an ERP software, the requirement switching systems and entering the information multiple times is not time-sensitive or practical.
With the integration of CRM and ERP, companies can transform proposals (created within the CRM) into actual orders (executed and monitored on the ERP side) by using a single system, decreasing the time needed to manage data and increasing the company's efficiency. In addition, sales personnel have better insight into customer order status updates and an easy way to make any necessary changes as needed.
When quoting customers or prospects in CRM, a sales rep can give the most accurate price through CRM's integration of the ERP solution to get the most current pricing details. Pricing for discounts or promotions will be displayed in CRM, too.
Summing it up
In the end, the combination of the two programs makes it simpler for employees to collect and review data. They can familiarize themselves with just one piece of software and then spend time learning its functions.
Author Bio:
Aftab Vasiwala is nurturing his future at Techimply as Software Analyst and Writer with good experience in various genres of the blog writing. He loves to write on the latest Software technologies and their impact on business's.