Celadon Coin: The Future Generation of Cryptocurrency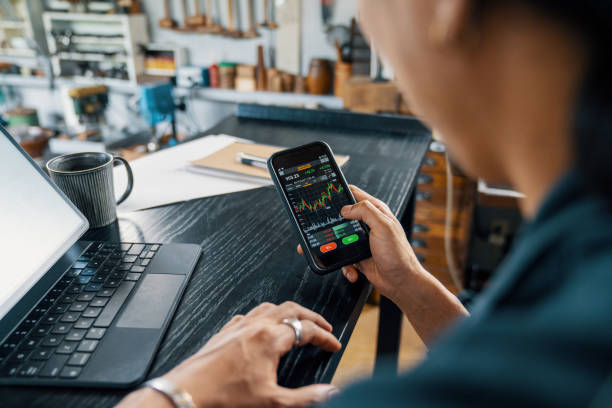 Recently, the explosion of cryptocurrencies has led to the constant improvement and upgrade of cryptocurrency networks. Along with that trend, Celadon Coin was born with the goal of becoming the most complete cryptocurrency platform to optimize the user experience. Let's find out more about the superiority of this future coin in this article.
What is Celadon Coin?
Celadon Coin is the coin of Celadon (CELA) – a blockchain-driven platform that applies cutting-edge blockchain technologies in its mechanism.
Founded by Adam Widelka – an expert in the crypto field, Celadon's purpose is to address prevalent problems of the decentralized space, allowing traders to leverage their demands smoothly by bridging blockchains.
With the cross-chain bridging solutions, Celadon enables users to swap tokens, funds, or digital assets among three chain standards (Ethereum, Binance Smart Chain, and Polygon) in such an easy and affordable way.
Outstanding Features
Bridging Solutions
Bridging is the solution that provides users the flexibility of converting their native token into other standards without incurring heavy charges.
With token standard conversion, users can easily buy CELA in their native token form, for example, ERC-20 on Ethereum and BEP-20 on Binance Smart Chain then convert them into other blockchain standards by just paying the gas fees. This solution clearly represents the true definition of decentralization.
AWM – Anti-Whale Mechanism
AWM – Anti-Whale Mechanism is the perfect solution for an equal decentralized world.
Crypto whales (hotshots) take advantage of their wealth to plunder huge amounts of tokens, causing the token's price to skyrocket. The unbelievable fluctuation of the token price drives the medium and small consumers to raise doubts about it, thereby losing their trust in the crypto place. This leads to the domination of a small number of bulk holders over the whole token price and marketplace, which is against the criteria of decentralized blockchains.
To prevent this inequality, AWM will only allow users to buy a fixed amount of tokens, providing every trader with chances to invest and generate profits. This reasonable distribution is the foundation of building trust among investors.
Staking
With Celadon Coin, Staking will become such a potential method for investors to reap hefty rewards. Staking allows CELA tokens to liquidate their own pool and lock them in smart contract-driven staking periods to generate rewards. It also takes care of the availability of CELA to trade on the exchange platforms.
Swapping
Swapping is surely an indispensable feature of Celadon Coin. As an authentic token that approves freedom of decentralization, CELA can be swapped among several blockchain standards to meet the users' demands.
Referral Program
Celadon offers users an amazing service that will award them tokens when they share the referral link. First, users need to share their unique referral links that everybody can access. After the redemption of the link, they will be credited with reward tokens directly and automatically to their accounts.
Great Benefits
The Celadon project will bring users a paramount of great benefits, including:
The Celadon project with CELA as the native token will enable users to transfer their token, funds, or digital assets from one blockchain to another among three chain standards – Ethereum, Binance Smart Chain, and Polygon.
The cross-chain bridging utility will create a real experience of a decentralized network, ensure that the data and token exchange process occurs easily without expensive costs. With this technology, users will also be able to utilize smart contracts on other blockchains.
Investors on the Celadon network can perform all transactions and operations by themselves without the help of third-partied authorities.
Users can deploy DApp on one network and then run applications on various networks.
Project Process
The Celadon Coin Process contains not only the introduction of their bridge token but also 2 more stages carried out after the successful launch. The following is the description of these two phases.
Phase 1: Celadon NFT Marketplace
Celadon will be implementing an NFT marketplace that has all the elements to become a leading NFT platform. This NFT marketplace will inherit the great legacies of the most well-known artists all over the world and is a potential playground for newbies and novice artists.
Celadon NFT Marketplace will leverage all NFT blockchain features. It will cover various genres of NFTs, from the famous to the new ones, including music, videos, digital games, and in-game attributes such as skins, battle items, moves, celebrations, and, fantasy game cards along with real-world assets. Users can execute all the tasks of NFT such as minting, listing, buying, selling, and borrowing based on CELA – the native token of Celadon NFT Marketplace.
Phase 2: Celadon Swap
Following the successful completion of the Celadon NFT marketplace, Celadon will commence its second phase, which is Celadon Swap. In this phase, investors can experience the utilities of the most advanced cross-chain decentralized exchange platform that will execute every single task flawlessly to satisfy any level of expectation.
With the latest cutting-edge technology – cross-chain bridging solution – Celadon will enhance the interconnection among various blockchain networks, enabling the users to swap any kind of token standards that they desire. The first three chain standards that Celadon will integrate with its system are Binance Smart Chain, Ethereum, and Polygon, with the aim of providing a prominent experience for investors.
With a high-performance feature, Celadon Coin promises to be a cryptocurrency platform with enormous potential in the future. Right now investors wanting to buy CELA tokens can find out more information about the upcoming token sale event at our website!