Have the Best Gaming Experience with the Top Gaming Keyboards of 2021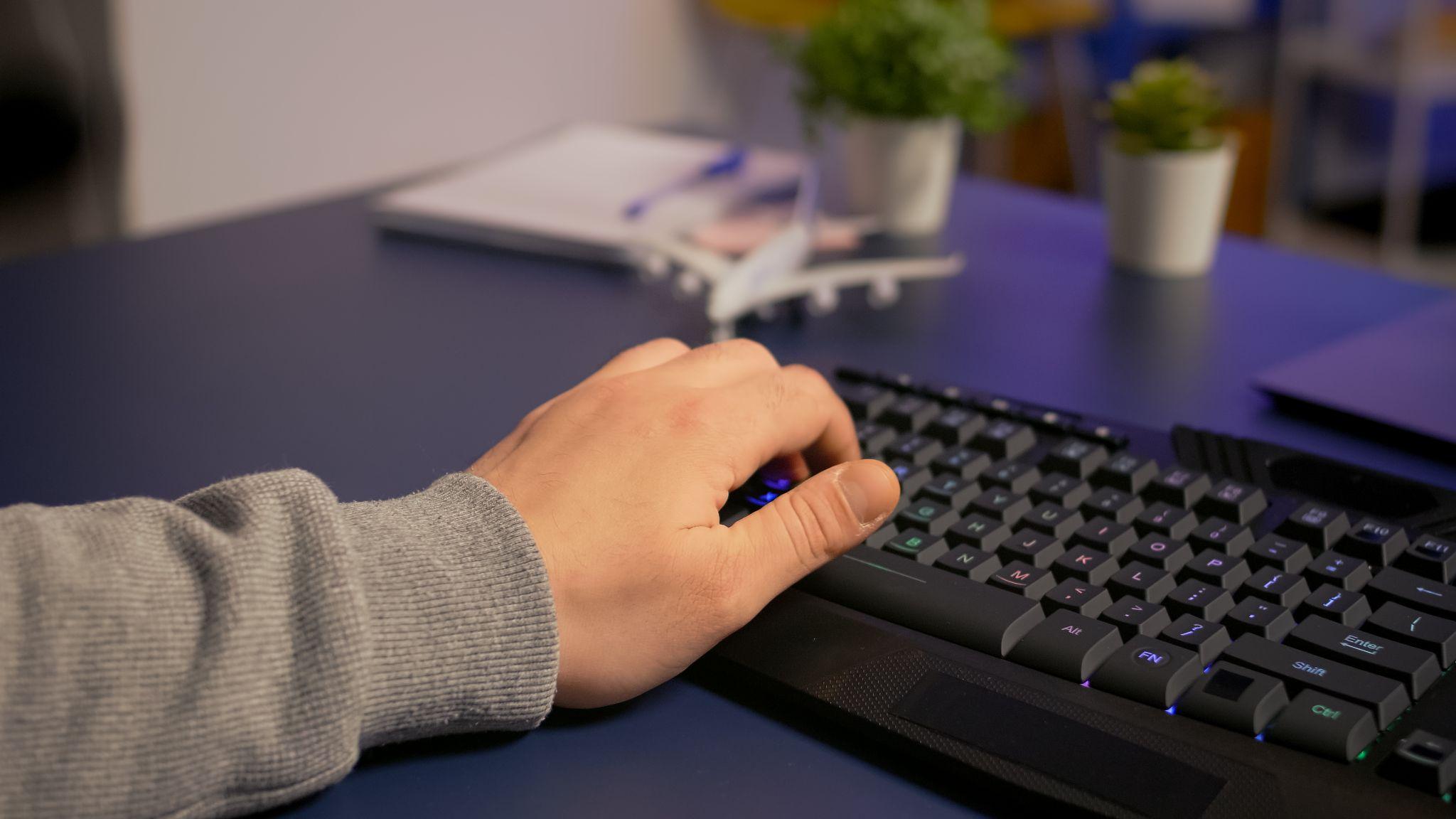 If you're into gaming and on the lookout for a good gaming keyboard to amp up your gaming experience, hello and welcome. This article is your one-stop destination for gaming keyboards. There are innumerable gaming keyboards available in the market. So, it can be a little intimidating to choose the correct gaming keyboard geared to your unique needs and budget. Although mechanical keyboards are better suited for gaming purposes, they might not be everybody's cup of tea. This article consists of a list of the best gaming keyboards at different price points and features to suit your specific requirements. If you want an upgraded gaming experience, continue reading.
The Top 7 Gaming Keyboards Available in 2021
Here's a list of the best gaming keyboards for you to choose from:
1.  SteelSeries Apex Pro
First on the list is the SteelSeries Apex Pro gaming keyboard. A standout feature of this keyboard is that it's a full-size keyboard for gaming. This is a mechanical keyboard for all you gamers who prefer mechanical, wired, full-sized gaming keyboards. This keyboard is a sturdy one, with an aluminum body. It also comes with a wrist set that is detachable. It's aesthetically appealing because each of the keys can be individually lit and the entire keyboard has complete RGB lighting. Compatible with macOS and Windows, this keyboard has a lot of scope for customization. It comes with the SteelSeries OmniPoint linear switches, which is another standout feature. Some other notable features include an impressively low latency as well as macro-programmable keys. This keyboard also has separate media keys, a mini OLED screen, a USB passthrough, and much more.
2.  Razer BlackWidow V3 Pro
If you prefer a wireless gaming keyboard, the Razer BlackWidow V3 Pro is a fantastic option for you. This is another full-size mechanical keyboard with wireless connectivity. The ergonomic design of this keyboard is highlighted in the wrist set along with two incline settings. This comes with individually lit keys as well as an RGB backlight. This keyboard can be connected via Bluetooth or its USB receiver. It can be connected to multiple devices. The typing quality of this keyboard is also very smooth. The plethora of features, ergonomic design, and low latency of this keyboard makes this keyboard a great option for gamers looking to upgrade their gaming keyboard.
3.  Logitech G413
As mentioned earlier, gaming keyboards can be quite expensive. So, if you're on a budget and on the lookout for a gaming keyboard loaded with amazing features, the Logitech G413 is a very good option. Not only is it easy on the pocket, but it also comes with amazing features. The layout of this keyboard is straightforward and simple. Although it's made of plastic, it has an aluminum plate on top. It also has rubber feet with a good grip. There is one incline setting present which makes the keyboard ergonomic. One of the highlights of this keyboard is that it has Romer G-tactile switches. Although the keys are slightly stiff, the typing quality is good. The keyboard comes with red backlighting and keys that are individually lit. Through the Logitech G-HUB software, the brightness of the lighting can be easily adjusted to your liking. This mechanical wired keyboard is full-sized. It has a USB passthrough, low latency, Windows key lock, and macro-programmable function keys.
4. Razer Ornata V2
If you're someone who doesn't prefer mechanism keyboards, the Razer Ornata V2 is one of the best non-mechanical gaming keyboards available in the market. This full-size, wired keyboard has been designed ergonomically with a wrist rest that is detachable and two inclination settings. It also has fully customizable RGB lighting. Some extra features include a Windows lock key and dedicated media keys.
This non-mechanical keyboard has Razer Mecha-Membrane switches that feel like rubber dome switches with clicky feedback. Although the latency is not as low as the other keyboards listed in this article, the typing quality is good. The companion software for this keyboard is the Razer Synapse 3. This software allows you to customize your keyboard. You can remap keys and change backlight effects. This keyboard comes with a host of unique switches to meet your unique gaming needs.
5. Corsair K100 RGB Optical
If you're looking to treat yourself by splurging on a premium gaming keyboard, the Corsair K100 RGB Optical keyboard is the one to look out for. This full-size keyboard comes with impressive features such as dedicated media controls, RGB backlighting, USB passthrough, PBT double-shot keycaps, a detachable wrist set, Corsair OPX switch, and much more. This is a super sturdy keyboard with highly responsive optical switches. It also comes with a metal volume wheel. To amp up the ergonomic features of the keyboard, each of the keys is dimpled so that you can comfortably rest your fingers on the keyboard. The latency is also impressively low.
6.  Mountain Everest Max
For all gamers who prefer a fully modular keyboard, the Mountain Everest Max is the way to go. It is a compact TKL option that also comes with a number pad for convenience. The best thing is that the Numpad is magnetic and detachable. The ergonomic factor of this keyboard is enhanced by the magnetic wrist rest. This keyboard consists of a media module. The media module has discrete controls as well as an LCD screen. The scope to customize this keyboard is another attractive factor because you can swap out all the switches and just push them in to reconfigure them. The elegant style and sturdy hardware make this keyboard a good option.
7.  G.Skill KM360
This is another budget-friendly option for everyone who is on a budget. It's one of the brightest and most affordable mechanical keyboards available in the market. It comes with a Cherry MX Red switch, white backlighting, integrated media controls, TKL size (so it's nice and compact for convenience) with a sturdy exterior. Although this keyboard doesn't have very fancy features like RGB lighting or wrist rest or USB pass throughs, this is a highly functional, basic mechanical keyboard. If you're just getting into gaming, this is a good keyboard to get your hands on. This keyboard is built well. It is reliable and solid and looks nice. If functionality at an affordable price is what you need, go for this one.
Go ahead and take your pick from the aforementioned list and get the best gaming experience ever. Happy gaming!
Author Bio
Deepak Chheepa has been specializing in Digital Marketing. He currently works as the Digital Marketing Executive at Ubuy India. He loves to write articles about different topics to share his thoughts, ideas and knowledge with the world.